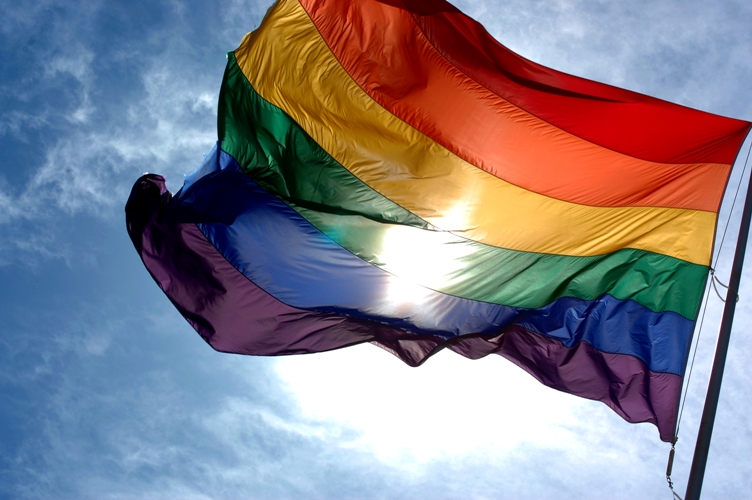 New study reveals extent of issues facing trans youth in the Prairies
May 4, 2017 —
Over half (53 per cent) of school-aged trans youth from the Prairies reported being bullied in school, and three-quarters (74 per cent) over the age of 18 indicated that they had been treated unfairly due to their physical appearance, a new study reports.
According to Dr. Tracey Peter, professor of sociology at the University of Manitoba, and senior investigator for the report Being Safe, Being Me in the Prairie Provinces, there were a number of areas where trans youth in the Prairie provinces were more likely to report health concerns than trans youth across Canada.
"Among our school-aged trans youth, half had attempted suicide in the past year, compared to 37 per cent of trans teens nationwide," Peter says. "And they also reported higher risks of self-harm, and higher rates of almost all types of drug use, compared to the national sample. These rates suggest our trans youth are experiencing high levels of distress."
Results were obtained from the Canadian Trans Youth Health Survey (CTYHS), which was the first and largest national study with 923 individuals between the ages of 14-25 answering questions on their home and school life, physical and mental health, access to health care, and gender identity. As part of the CTYHS, today's regional report focuses on the 67 trans youth from Manitoba and Saskatchewan who participated in the larger study.
Dr. Reece Malone, education program coordinator with the Rainbow Resource Centre in Winnipeg, finds the report's results concerning, but not surprising given the high levels of violence and discrimination experienced by trans youth in the Prairies.
"At the Centre, we hear firsthand the difficulties trans youth experience, and the violence and harassment they are subjected to, particularly at school. A lot of trans youth do not feel included in many of the recent initiatives such as anti-homophobia policies and gay-straight alliances (GSAs) in schools," Malone says. "These programs and policies are important, but we need to go a step further to explicitly highlight issues of transphobia, and all of the negative consequences that stem from it."
While many of the findings paint a bleak picture for trans youth living in Manitoba and Saskatchewan, there were some bright spots, particularly in regard to health care: Over half of the trans youth from the Prairies indicated that their doctor knew of their trans identity, and they were less likely than trans youth in other regions to feel uncomfortable discussing their trans status or trans-identity with a family doctor.
Malone believes that these findings deliver an important message for all service-care professions in regard to trans youth.
"At the Rainbow Resource Centre, there is a growing number of trans and gender queer youth who utilize our programming, which shows that when you offer services, they will use it. As the saying goes – 'if you build it, they will come'."
A greater number of trans youth in the Prairies also reported positive relationships with families, which is an important source of support for all young people.
"We know from many, many research studies that when adolescents feel confident that their family cares about them and pays attention to them, the outcome is huge in terms of their mental health and well-being," Peter says. "Our research shows that the same is true for trans youth, but is perhaps even more salient given the plethora of harassment and discrimination they experience in other social institutions."
About the study
The study, Being Safe, Being Me in the Prairie Provinces was funded by the Canadian Institutes of Health Research (CIHR) and completed in collaboration with universities and health researchers across Canada. The survey took place between October 2013 and May 2014. Among participants from the Prairies, 1 in 3 identified as Indigenous, which is substantially higher than the national survey, but consistent with the overall youth population in Manitoba and Saskatchewan.
Copies of the report in English are available at www.saravyc.ubc.ca.
This survey was funded by the Canadian Institutes of Health Research (CIHR) Institute of Gender and Health. CIHR is the Government of Canada's health research investment agency.
Media Interviews
The researchers are available for interviews. Contact Dr. Reece Malone (education [at] rainbowresourcecentre [dot] org or 204 474-0212 ext. 203), Dr. Tracey Peter (204 474-9416 or tracey [dot] peter [at] umanitoba [dot] ca), Tamara Edkins (edkinst [at] myumanitoba [dot] ca) (English or French), or Dr. Elizabeth Saewyc (778 386-1051 or elizabeth [dot] saewyc [at] ubc [dot] ca).
Research at the University of Manitoba is partially supported by funding from the Government of Canada Research Support Fund.