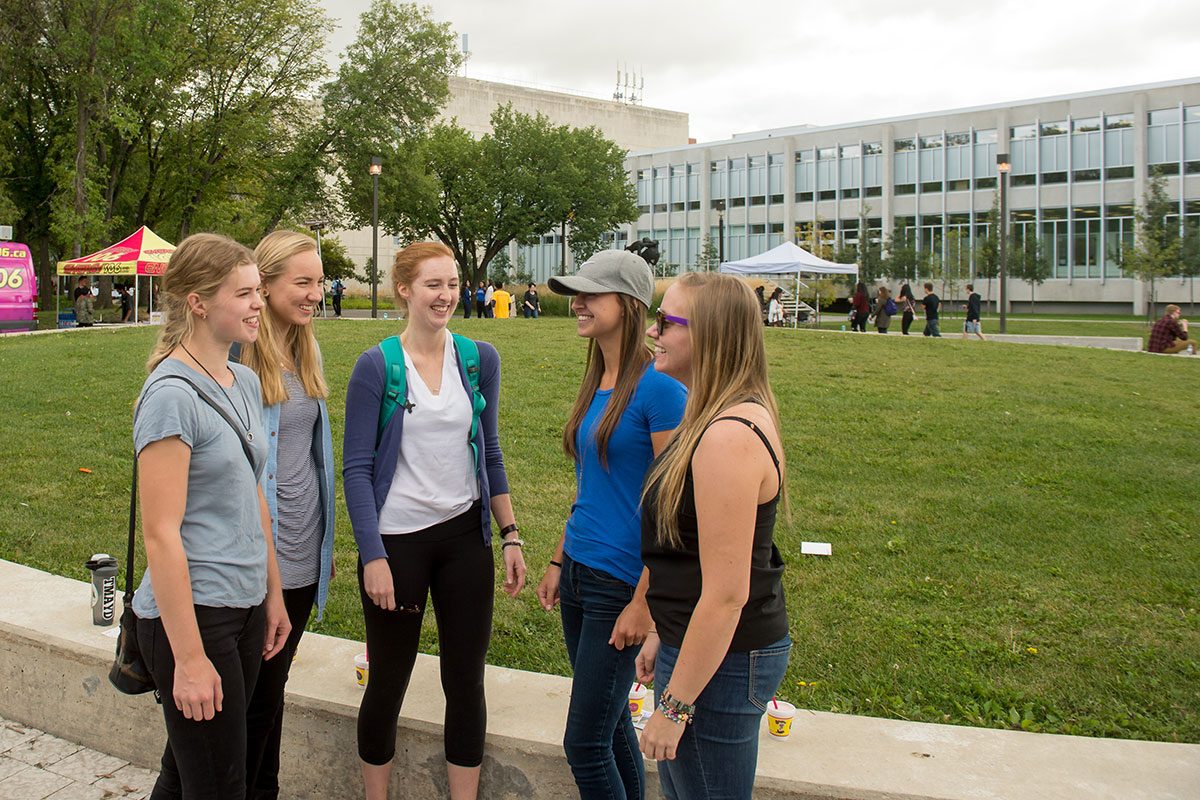 New Student Orientation – Welcoming the newest members of the U of M community
August 29, 2018 —
On Tuesday, Sept. 4 the Fort Garry campus proudly welcomes the class of 2022 to New Student Orientation.
For the first time, this event will be just one day. Also for the first time, we haven't asked staff to meet and greet students as they come onto campus. Since all students start their day in Investors Group Athletic Centre (IGAC), it should be much easier for students to find their way. But we are looking for all staff and faculty members to give a friendly hello or helping hand as we welcome the newest members of the U of M community. We also encourage everyone to show their Bison pride by wearing their U of M gear, or brown and gold, with their U of M nametag on Sept. 4.
"We are so excited to welcome all our new students to the U of M community," said Ali Wood-Warren, First Year Centre Coordinator. "Attending Orientation is the best way for students to start their academic careers on the right foot, have some fun and make new friends. We want students to feel like they belong here. The U of M isn't just where they go to class; it is also their campus now and each of us plays an important role in welcoming them into the U of M community."
Your invitation to the Welcome Ceremony
A Welcome Ceremony will be held in IGAC on Sept. 4, from 9-10 a.m. with Mayor Brian Bowman and U of M President and Vice-Chancellor David Barnard imparting a few words of encouragement to the new students. All staff and faculty members are also welcome to attend and show new students just how many of us are here to provide the services, programs, and instructions they are eagerly looking for.
Also, please feel free to participate in the other New Student Orientation events, including the All about U Expo and interactive games, from 1-3p.m. in N Lot and the Quad.
N Lot closed for Orientation
To accommodate the All About U Expo, N Lot will be closed to vehicular traffic, other than emergency vehicles, from 7:30 a.m. until 3:30 p.m. on Sept. 4. Those with Accessible Parking Passes will have access to H lot as an alternative; all others will be asked to park in ACW lot. Please see this map for their locations. Thank you for your understanding.
Enjoy the last days of summer and we look forward to seeing you at New Student Orientation.