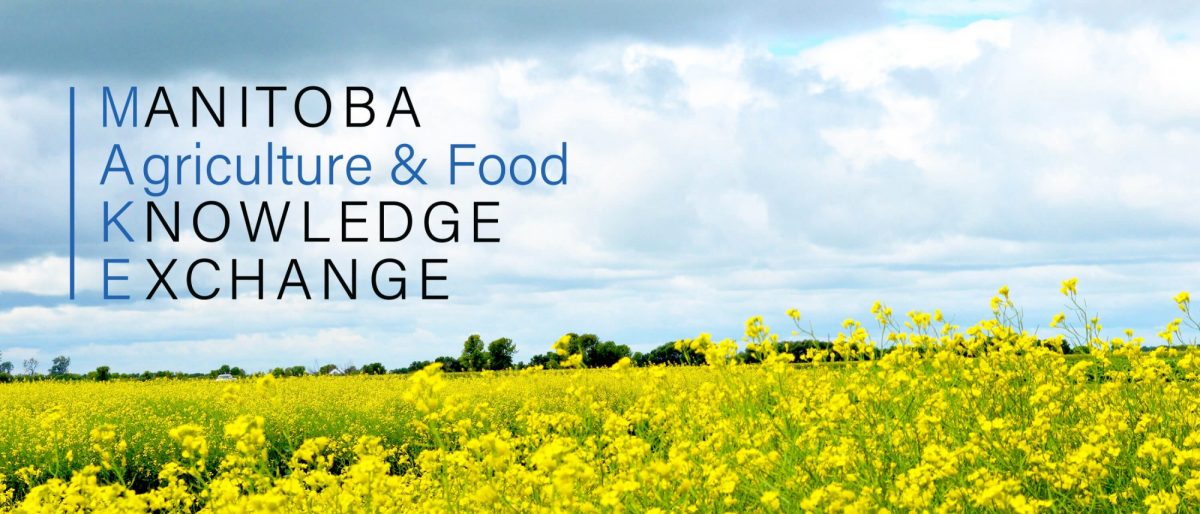 New site promotes Manitoba agriculture and food research
October 7, 2020 —
The Faculty of Agricultural and Food Sciences today launched the Manitoba Agriculture and Food Knowledge Exchange website, a resource which shares current research by Faculty scientists and their collaborators.
The site is aimed at a variety of audiences, from consumers to farmers and agri-food processors.
"The MAKE site has been designed to share knowledge generated through research done in the Faculty in an engaging and understandable way," said Dr. Annemieke Farenhorst, associate dean (research).
"We see the site as serving as a critical link connecting those who are interested in learning more about our food systems with those conducting research in these areas. MAKE will help us bring outcomes from the lab to consumers' kitchens and to farmers' fields and barns."
The site profiles current research programs shared as articles and podcast interviews with Faculty scientists and other research collaborators in the community.
Future resources planned include videos as well as a variety of printable downloads including recipe cards, infographics and factsheets. Coming soon is a dedicated resources section for those working in agriculture and agri-food.
Manitoba Agriculture and Food Knowledge Exchange can be found at www.makemanitoba.ca.
New content will be added regularly, so visitors are encouraged to bookmark and visit often.