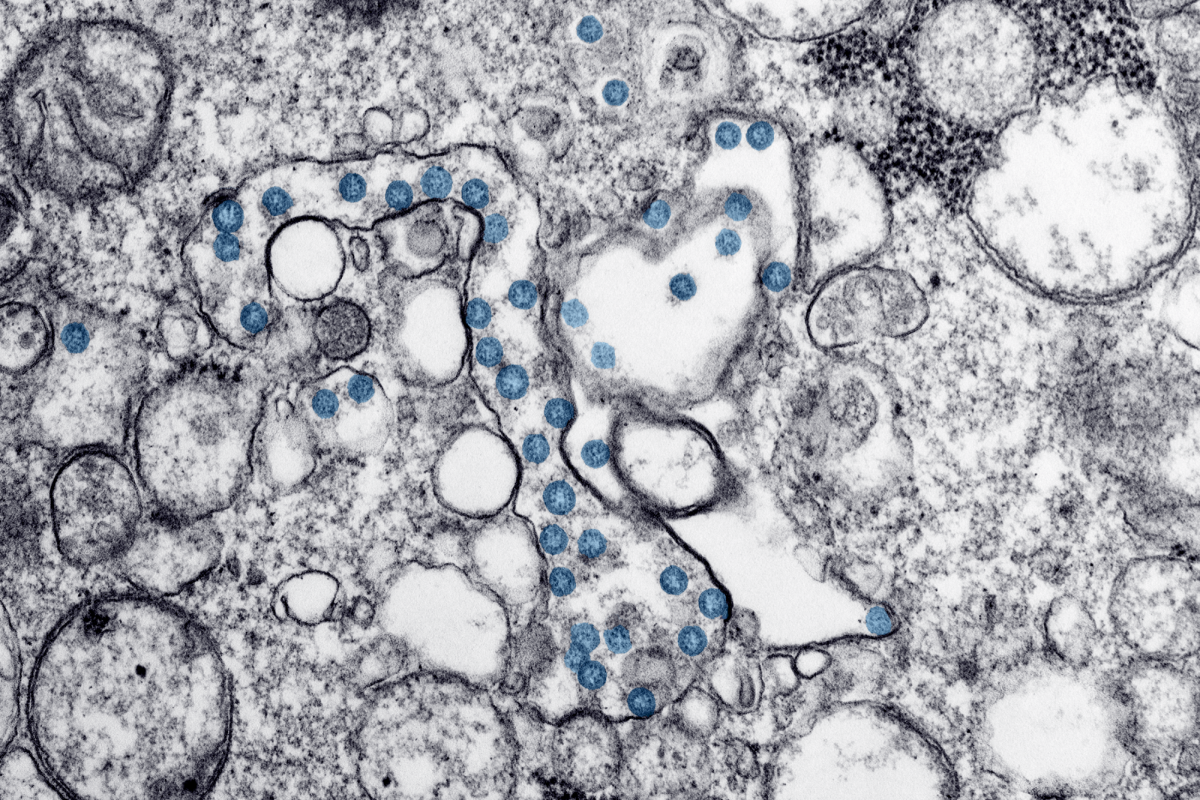 New research collaboration aims to better understand COVID variants
August 4, 2022 —
COVID-19 variants will continue to affect the global population until more solutions are found to limit transmission, and two University of Manitoba researchers are working on strategic projects that will help do just that.
As Canada tackles its seventh wave, the Coronavirus Variants Rapid Response Network (CoVaRR-Net), a collaboration of researchers across Canada including at UM who are assisting the Government of Canada, is undertaking 15 new research projects focused on better understanding Omicron subvariants and future variants and finding solutions to curb them thanks to $6.9 million in newly announced funding.
Two University of Manitoba researchers, Jason Kindrachuk and Deanna Santer, are lending their expertise to two different CoVaRR-Net projects.
Jason Kindrachuk, Canada Research Chair in the molecular pathogenesis of emerging viruses at the University of Manitoba, is co-leading one of the new projects. This project—"Host-Pathogen Interactions"—will provide better understanding of how SARS-CoV-2 and its variants can affect wild, captive, and domesticated animals throughout Canada. It is important to understand this as animals can act as reservoirs for certain diseases, allowing viruses to "spillover" into human populations with dire consequences.
As such, this work will provide critical information for surveillance, efforts to reduce the public health risk, and strategies to mitigate the impact of SARS-CoV-2 in animal and human populations.
Kindrachuk says: "It's estimated that up to 60 per cent of known infectious diseases are zoonotic in origin – pathogens that have jumped from animals to humans. It is critical for us to not only consider the impacts of emerging zoonotic viruses, such as SARS-CoV-2, on public health and global economies but also their potential effects on food security, agriculture, and wildlife conservation efforts."
Deanna Santer, the GlaxoSmithKline Endowed Research Chair in Immunobiology of Infectious Diseases at the University of Manitoba, is a Deputy member for another CoVaRR-Net project, "Antiviral Strategies and Antiviral Therapeutics."
This project aims to understand if and how antiviral drugs such as Remdesivir and Paxlovid, when used alone, could be rendered ineffective by this rapidly mutating virus. This project will provide critical information on the potential for Omicron variants to resist current antiviral treatments and how combination antiviral therapies can be used as alternatives to monotherapy to improve treatment.
Santer notes: "This new project brings together experts across Canada to understand how SARS-CoV-2 escapes current antiviral treatments and to test combining very specific and more broad, immune boosting treatments. We need to expand our treatment 'toolbox' to ensure we can effectively stop whichever virus variant is currently circulating."
In Canada, it's estimated that over 80 per cent of current infections are due to the BA.5 Omicron subvariant, new to Canada this spring. Yet, it remains unclear which variant(s) Canadians will keep facing in the coming months.
"Despite all the research and health measures deployed since the beginning of the pandemic, we are still dealing with a virus that could soon equal or surpass measles as one of the world's most infectious viral agents and will continue to evolve until new solutions are developed to stop it," says Dr. Marc-André Langlois, CoVaRR-Net's Executive Director and professor of molecular virology and intrinsic immunity at the University of Ottawa.
He adds: "In order to reduce the virus's spread, we must continue studying different aspects of variants to discover their vulnerabilities. The research projects in which CoVaRR-Net is investing have been carefully selected to answer some key questions to exploit these vulnerabilities and support public health officials in tackling the pandemic."
Research at the University of Manitoba is partially supported by funding from the Government of Canada Research Support Fund.