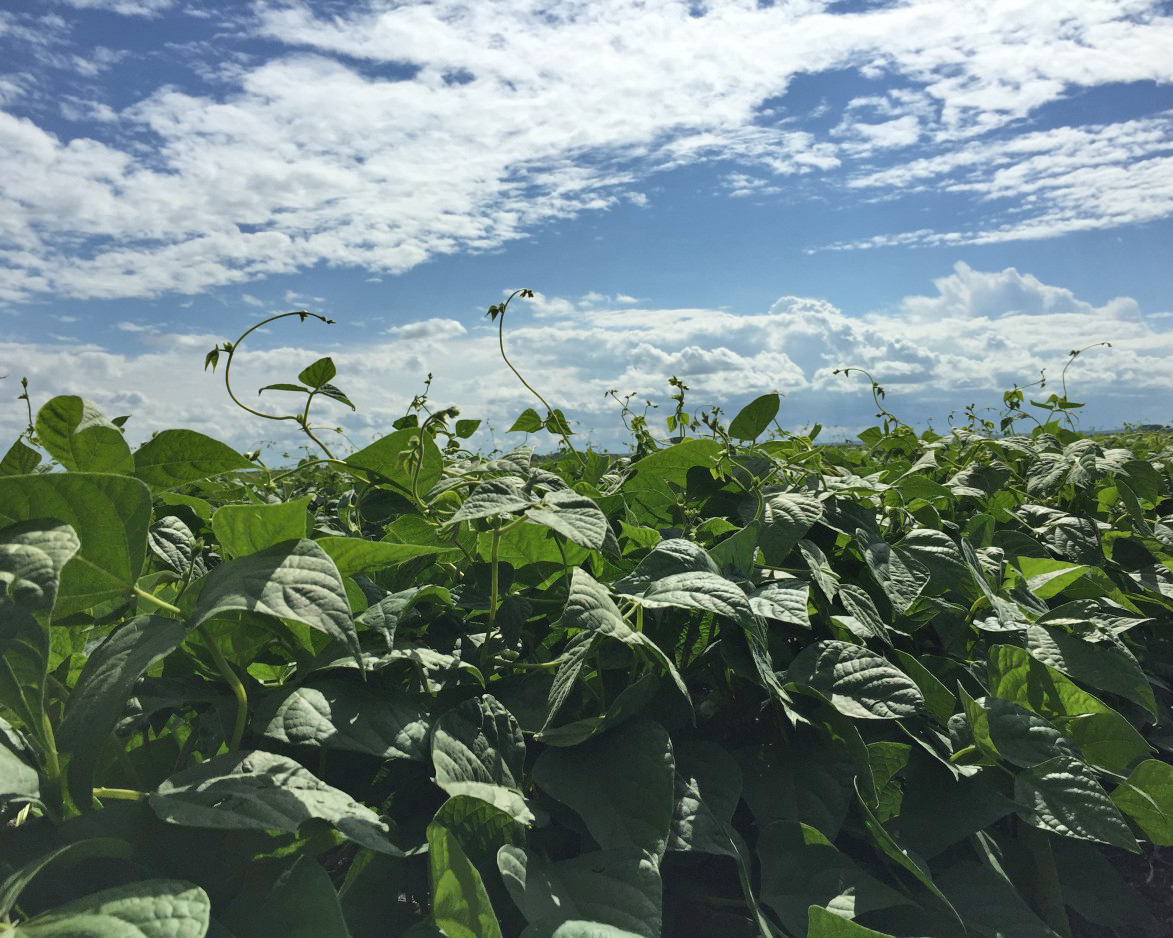 New pulse and soybean research position brings industry professional to the classroom
August 17, 2016 —
A unique collaboration between the Manitoba Pulse & Soybean Growers (MPSG) and the University of Manitoba has created an applied research position that will also help close the gap between the real world and classroom theory.
"MPSG identified a need and collaborated to meet that need. We noticed a shortage in applied research capacity," said Francois Labelle, Executive Director of Manitoba Pulse & Soybean Growers. "Our farmers are asking some great questions. This position at the University of Manitoba will help to address these questions, improving farm operations today as well as educating students to assure the future of the pulse and soybean industry is in the hands of well trained, and highly-qualified people."
Thanks to $400,000 in funding from the Government of Canada and the Province of Manitoba, along with matching support from MPSG, the Faculty of Agricultural and Food Sciences seeks to hire a research agronomist focused on pulse and soybean production issues. The position will also serve as an Agronomist-in-Residence, providing real-life dimension to the curriculum and bringing the expertise of a practicing professional to the classroom.
"Not only are we enriching our students' experiential learning through connection to an industry resident, in turn we are generating a more contemporary and qualified workforce that will benefit the Manitoba agricultural community, " says Digvir Jayas, Vice-President (Research and International) and Distinguished Professor at the University of Manitoba.
The research agronomist will design a research program in collaboration with University of Manitoba researchers that addresses best management practices for soybeans, edible beans and field peas with practical relevance and commercial application to Manitoba pulse and soybean farmers, implementing field projects on crop management, input evaluation, pest management and plant nutrition. The job will also entail interpreting and sharing research results with farmers, extension staff, agribusiness representatives and crop commodity organizations.
The research project is funded through the Grain Innovation Hub, which was announced by the Canada and Manitoba governments in May 2014.  Its goal is to leverage $33 million in government and industry funding to ensure Manitoba remains a leader in grain research, production and processing. The federal and provincial governments are investing $176 million in cost-shared programming in Manitoba under Growing Forward 2, a five-year, federal-provincial-territorial policy framework to advance the agriculture industry, helping producers and processors become more innovative and competitive in world markets.
2016 is the International Year of Pulses, a global collaboration sponsored by the United Nations to heighten awareness of the nutritional benefits and sustainability of pulses, encourage the use of pulse-based proteins, increase global production and address challenges in the trade of pulses.
About MPSG
The Manitoba Pulse & Soybean Growers (MPSG) is a non-profit, member-based corporation representing more than 3,500 farmers in Manitoba who grow pulses, including edible beans, peas, lentils, chickpeas, faba beans, and soybeans. MPSG provides Manitoba pulse grower members with production knowledge and market development support, through focused research, advocacy, and linkages with industry partners.
For more information, please contact:
Toban Dyck
Director of Communications
Manitoba Pulse & Soybean Growers
204-227-8875
toban [at] manitobapulse [dot] ca
Crystal Jorgenson
Communications Specialist
Faculty of Agricultural and Food Sciences
University of Manitoba
204-474-9435
crystal [dot] jorgenson [at] umanitoba [dot] ca