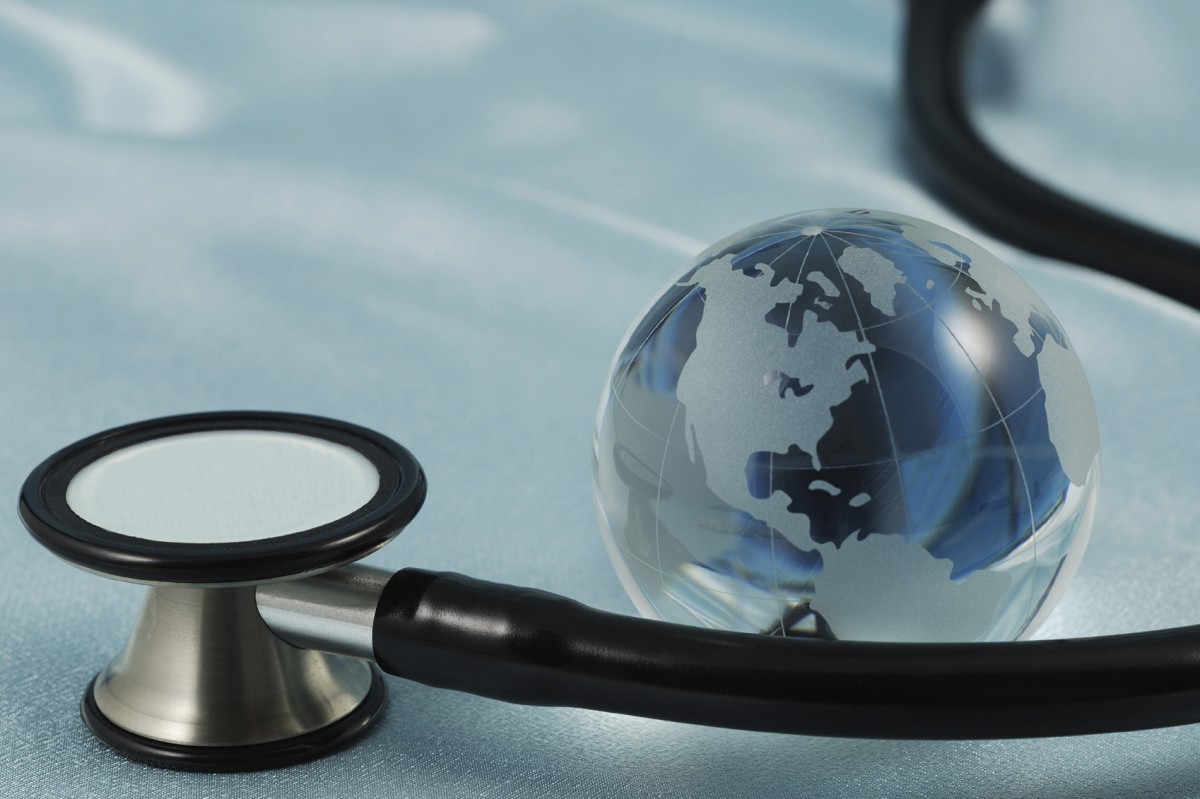 New program will help us manage and prevent chronic and infectious diseases
November 27, 2017 —
Computer science professor Pourang Irani and his collaborators received $1.65 million in federal funding today to train graduate students to explore and understand vast stores of health data in new ways.
Through this new training program, graduate students will create interactive visualization and automated tools that will make sense of all the data, helping policy-makers to manage chronic diseases such as arthritis and osteoporosis, and quickly detect and prevent infectious disease outbreaks such as Zika virus.
Irani's Visual and Automated Disease Analytics (VADA) program will train upwards of 86 graduate students thanks to funding from the Natural Sciences and Engineering Research Council of Canada's (NSERC) CREATE program (Collaborative Research and Training Experience).
"The NSERC CREATE funding is instrumental in developing a unique program of growing importance nationally and internationally. Graduate students will receive an interdisciplinary and cross-institutional training in the field of data analytics and equip them with skills the workforce critically needs," says Irani, a Canada Research Chair in Ubiquitous Analytics in the Faculty of Science. "The vast stores of data available through health agencies and personal wearable devices, offers an opportunity to develop and apply novel interactive and automated technologies that will advance our understanding of chronic and infectious diseases."
The VADA program is assembled of an interdisciplinary team of researchers with expertise in working with large and complex data, including U of M professors Julien Arino, Pingzhao Hu, Lisa Lix, and Jason Leboe-McGowan alongside University of Victoria professors Elizabeth Borycki, Karen Kobayashi, Andre Kushniruk, Alex Thomo, and George Tzanetakis, together with Gary van Domeselaar from the Public Health Agency of Canada's National Microbiology Laboratory. The VADA Program is housed at the George & Fay Yee Centre for Healthcare Innovation in the Rady Faculty of Health Sciences under the direction of Dr. Lisa Lix.
"Such an impressive strength of the VADA Program is the diverse and highly-skilled talents involved. It's key, because as we advance in our understandings of the world, the problems that remain in our way seem to always be Gordian knots that require a team to cut through it," says Digvir Jayas, vice-president (research and international) and Distinguished Professor at the University of Manitoba. "Graduate students trained through the VADA Program will develop skills and insights that will allow them to find the next seemingly intractable problem that stands in the way of progress, and solve it."
Students who participate in the VADA Program will focus on developing ubiquitous health-data monitoring tools using mobile and wearable devices; linking diverse sources of health information, including vital statistics, electronic medical records, genetics, and personal data from wearable devices while also emphasizing data security and privacy; and extracting, analyzing, and presenting data in meaningful ways to inform policy-, clinical-, and patient-oriented decision making.
"Investments in skills training and encouraging interdisciplinary, experiential learning and exposure to entrepreneurial culture are best put into action with programs like CREATE. The result is a cohort of early-career scientists and engineers with tremendous potential who will become the leaders of tomorrow," says Dr. Pierre Charest, NSERC Vice President, Research Grants and Scholarships.
The Collaborative Research and Training Experience (CREATE) Program supports the training of teams of highly qualified students and postdoctoral fellows from Canada and abroad. Program funding can run for up to six years, maxing out at $1.65 million.
This year's funded CREATE projects, 18 in total, cover a wide variety of topics including robotics, quantum nanotechnology, agroecology and green energy, and storage technologies. The Government of Canada will invest more than $29 million over the next six years so that young researchers can get hands-on training opportunities.
Research at the University of Manitoba is partially supported by funding from the Government of Canada Research Support Fund.