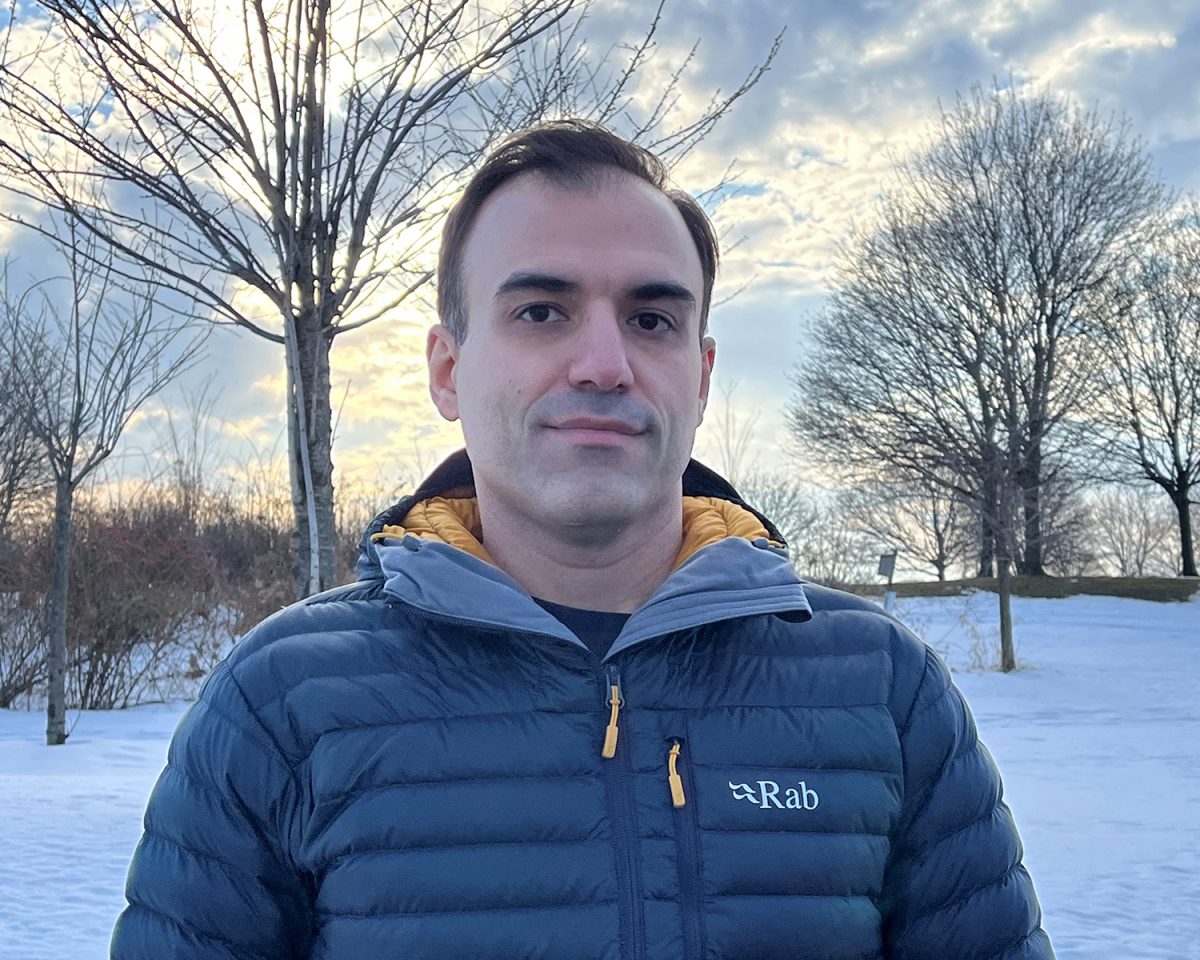 New professor to study therapeutic potentials of animal microbiomes
March 24, 2022 —
Hooman Derakhshani joined the Department of Animal Science as Assistant Professor in Applied Animal Microbiology on January 1, 2022. He received his DVM in Iran, and then pursued his education in animal science in Australia and Canada, followed by a post-doctoral position at McMaster University. Hooman shared his research and teaching areas, and described how he plans to work on novel solutions to support sustainable farming and reducing the use of antimicrobials on farms.
Tell us about yourself
I grew up in a family dairy farm in Iran, where I also received a Doctor of Veterinary Medicine from the University of Tehran. After few years of practicing as a veterinarian in dairy farms, I decided to continue my education in animal science, first by moving to Australia to complete a M.Sc. at the University of Queensland and then to Canada to complete a Ph.D. program at the University of Manitoba in ruminant microbiology. After completion of my PhD, I received an NSERC postdoctoral fellowship to expand my research in the field of translational microbiome research at McMaster University, where I worked extensively on culturomics of the microbiome of humans and animals. At University of Manitoba, I am looking to establish a research program focused on revealing therapeutics potentials of the microbiome to improve health and performance of livestock.
Why did you get into this area of study?
Growing up in a family dairy farm you fall in love with animals. I have always had the passion to help both the farmers and animals, and this is what my current research is about. I look for sustainable solutions that can improve the welfare and health of the farm animals, and in doing so I also reduce the incidences of diseases and improve the productivity of the farm.
What are you seeking to explore with your research?
We are living on a microbial planet! The abundance, diversity, and genetic potential of microbes are far greater than any animal species on Earth, yet we know very little about their role in different ecosystems. My research aims to reveal and make use of the therapeutic potentials of animal microbiomes to overcome some of the greatest challenges that our society is facing, including novel solutions to support sustainable farming and reducing the use of antimicrobials on farms.
Will you be teaching? What appeals to you about being a teacher?
I will be teaching courses related to Animal Health and Microbiome at the graduate level, and also a new undergraduate course on Applied Animal Microbiology. I believe in my heart that teaching is a privilege, to be able to transfer our knowledge to the next generation of scientist who will be leading our society and economy in future. This is by far the most important mission of any academic institution.
What you like to do in your spare time?
In my spare time I enjoy running, hiking, and camping around beautiful lakes of Canada! And whenever I get the chance, I love travelling around the world. Nothing please me more than getting to know different people and cultures!