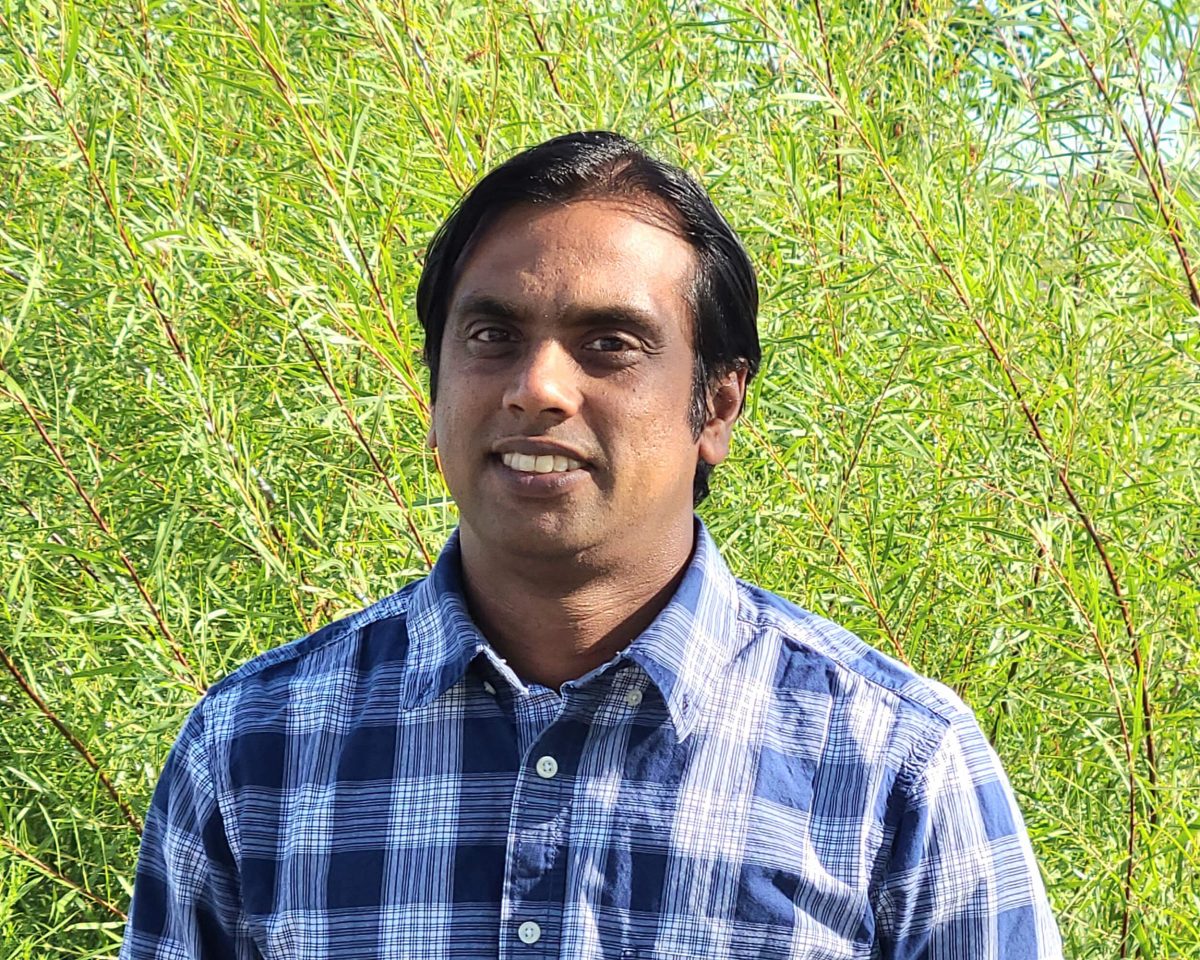 New plant science prof to delve into ecology and biology of weeds
September 12, 2022 —
Dilshan Benaragama joined the Department of Plant Science as an Assistant Professor and Manitoba Crop Protection Chair in Weed Management from May 1, 2022. Dilshan completed his undergraduate studies at the University of Peradeniya, Sri Lanka and then moved to Canada to attend the University of Saskatchewan for his graduate degrees in weed science. Dilshan described how a fascination with wild plants led him to study weeds in hopes of developing integrated management strategies.
Tell us about yourself.
I received my Bachelor's degree in Agriculture at the University of Peradeniya, Sri Lanka. Then I joined the University of Saskatchewan to complete my Master's degree in 2011 and PhD in 2016 in weed science. After completing my post-graduate degrees, I returned to Sri Lanka and took a position as a senior lecturer in Plant Science at the University of Rajarata, Sri Lanka. After three and half years of serving in Sri Lanka, I returned to Canada in 2019, joined the Department of Plant Sciences, University of Saskatchewan, as a post doctoral research fellow and worked there until I joined the University of Manitoba as an assistant professor in 2022.
Why did you get into this area of study?
I grew up in a tropical country where biodiversity is high. I was fascinated by how much wild plants are interfering in many ecosystems around the country. I wondered about the opportunities to understand these plants and how they interfere with human activities. My real scientific exposure to weed science began when I joined the department of Plant Science, University of Saskatchewan, to begin my MSc degree. Since then, I have started to understand more about weeds and how to manage them.
What are you seeking to explore with your research?
Weeds have become a persistent challenge in all cropping systems due to their highly adaptive nature. Better understanding of the ecology and biology of weeds can aid in developing sustainable weed management strategies. My research will be focused on understanding weed adaptations to diverse crop management practices and developing integrated weed management strategies.
What appeals to you about being a teacher?
I will be involved in teaching weed science and agronomy related courses. Also, I am interested in teaching and developing courses in applied data analysis and biostatistics.
Any final thoughts? And what do you like to do in your spare time?
I have come across many milestones during my path to becoming an academic. Starting from Sri Lanka and coming to Canada and then going back to Sri Lanka and working there and finally settling down in Canada gave me many experiences and, importantly, meeting a diverse group of colleagues, students, and friends. Overall I enjoy working with the scientific community. I enjoy spending time with my wife and the two kids in my free time, playing cricket, and getting together with friends.