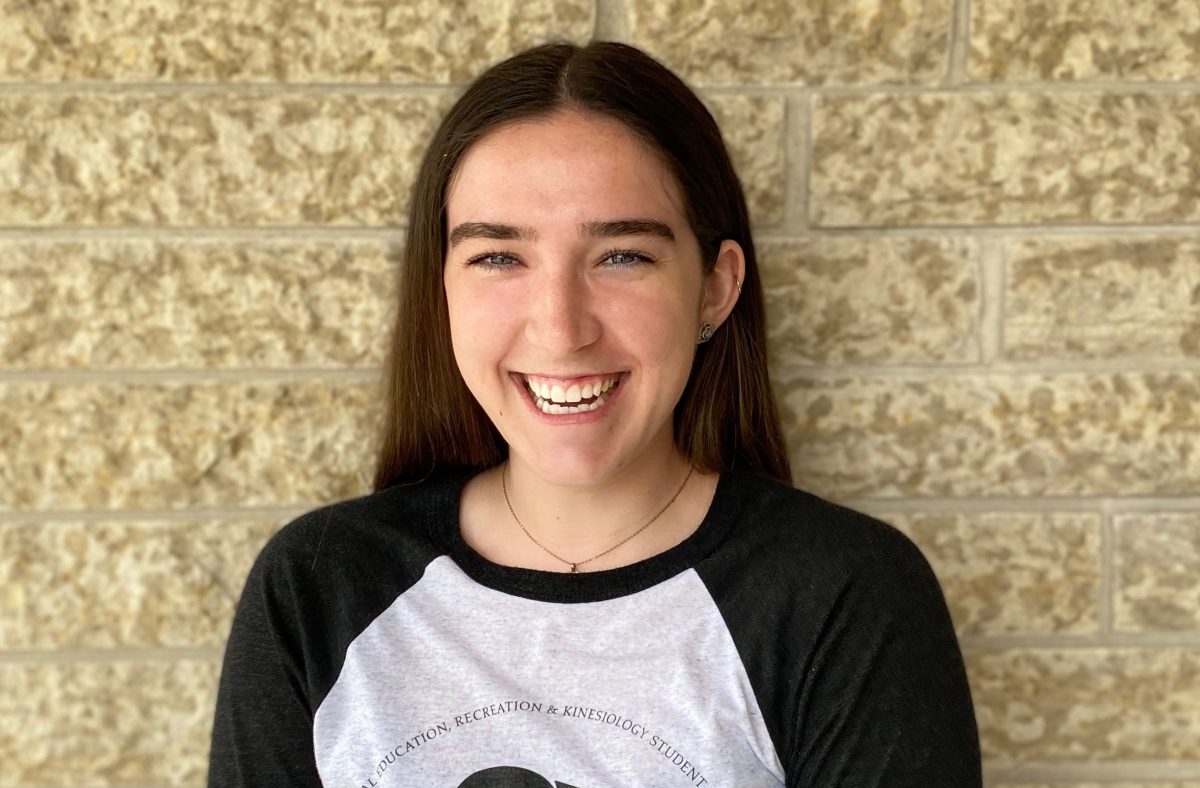 New PERKS Council president elected
May 4, 2020 —
Congratulations to kinesiology major Ava Glesby for being elected as president of the Faculty of Kinesiology and Recreation Management's student body.
The Physical Education Recreational Kinesiology Student Council, commonly referred to as PERKS Council, was established in 1966 and is dedicated to communicating and promoting opportunities—for all students in all programs—that enrich academic learning, professional development and social experiences that create a positive sense of community membership.
Glesby has served on the council for the last two years, and was a catalyst in January's UM motionball Marathon of Sport, raising $15,000 for the Special Olympics Canada Foundation. The third-year student has also been involved with campus mental health initiatives.
Here's Glesby in her own words on what students can expect from the council this year:
I am incredibly excited to be leading a passionate and hardworking team of 22 student leaders. Over the last two years, I have worked my way through council from Kinesiology Rep to Vice President of Kinesiology and I devoted my time to collecting input from the student body to find new ways to improve the student environment in the Faculty of Kinesiology and Recreation Management.
Now, as President of PERKS Council, I want to continue to ensure that the student voices are represented, provide meaningful experiences to build a sense of community in the faculty, and to increase the communication from council to the students.
So, what can FKRM students expect from me and the council for 2020-21?
As the year came to an abrupt end due to COVID-19, PERKS Council wants to make up for lost time. It is hard to anticipate what the academic year will look like, but you can expect more opportunities for students to gather and share experiences and knowledge together.
Understandably, the transition from in-person, to online, then back to in-person classes has been, and will be difficult, therefore we will be focusing on providing more resources surrounding mental health to make sure our students are transitioning well. We will be offering smaller activities/events more frequently, such as meditations days in the lounge, stream war dodgeball games, or learning how to do a handstand. And once it is safe to do so, we will be hosting social events such as our annual Beach Volleyball Event, end of the year BBQ, and more!
For the third year in a row, PERKS Council will lend its time to help support to the U of M motionball Marathon of Sport, so we will be encouraging students to promote physical well-being and get involved with the Special Olympics movement and bring the fun back into giving.
As always, we are wishing you all the best in the semesters to come and please don't hesitate to reach out to any member of the council with questions, concerns, or suggestions. Our main priority is creating the best student experience for you, and to create a welcoming lounge environment for all students.