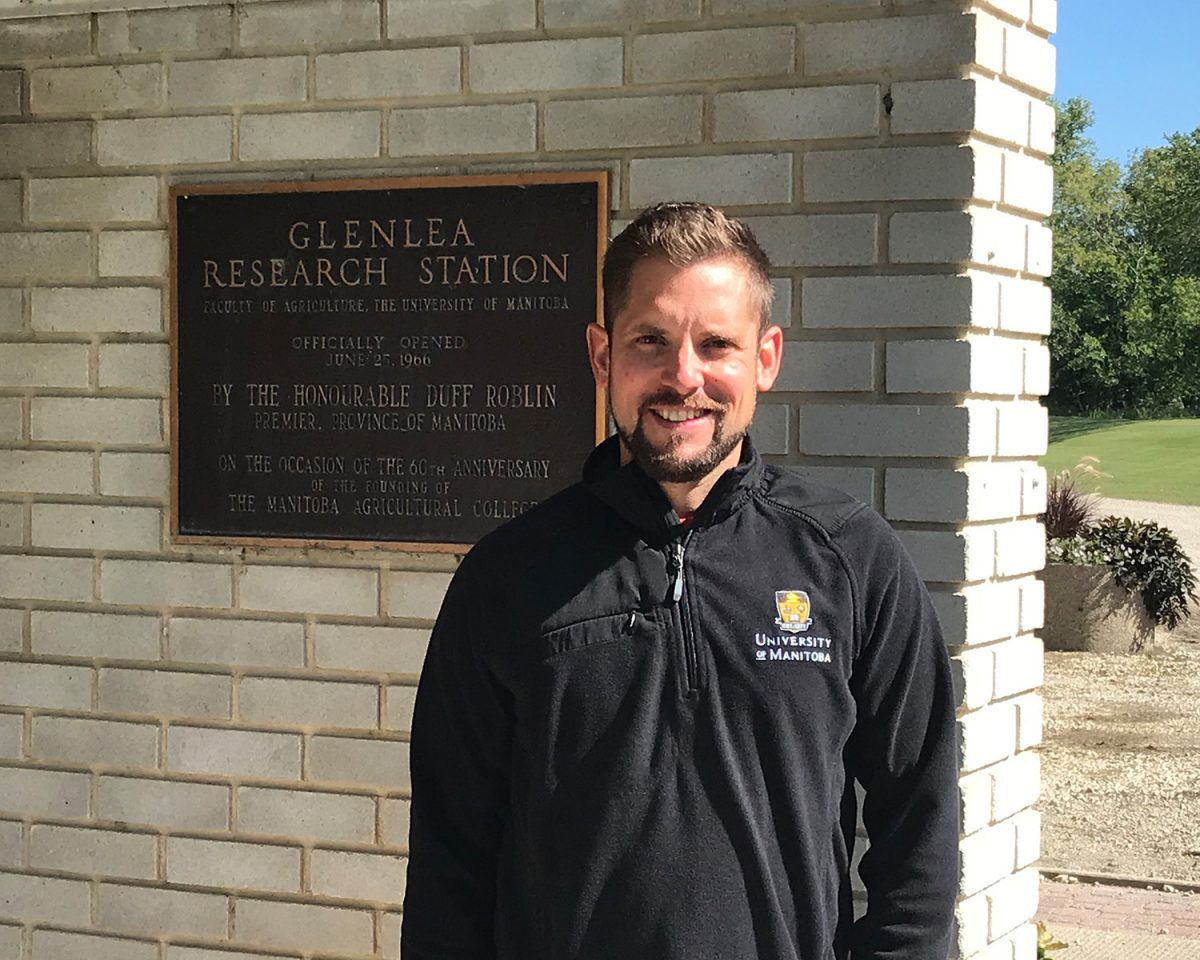 New operations manager named for Glenlea Research Station
September 10, 2020 —
The Faculty of Agricultural and Food Sciences is pleased to announce the appointment of Jay Bourcier as operations manager for the University of Manitoba's Glenlea Research Station.
Jay will provide leadership in the operations and maintenance of the research station in support of the research, teaching and outreach goals of the Faculty. He will be responsible for managing staff, facilities and equipment at the 500-hectare station, which includes modern livestock and cropping systems as well as key outreach infrastructure.
"We are excited to have Jay assume the official role as manager," said Martin Scanlon, dean of the Faculty of Agricultural and Food Sciences. "The Glenlea Research Station plays a crucial part in providing our students with opportunities to experience hands-on learning, and enabling our faculty to undertake research with significant value to producers in Manitoba and beyond. Glenlea continues to be an award-winning operation which sets the standard for animal care and whole farm biosecurity, and serves as a strong foundation for our programs."
"I couldn't be more excited to move into my new role," said Jay Bourcier. "With its infrastructure, and skilled and dedicated support staff, Glenlea has become an exemplar in agriculture across Canada. With industry support and the outstanding academic staff at the University of Manitoba, I plan to develop the station into a unique training and learning environment for students and producers within our province while continuing to be innovative in research practices and outreach. The potential for Glenlea moving forward is boundless."
Jay brings extensive experience to the Glenlea Research Station role, having served in a variety of roles at the station since 2006 including poultry unit supervisor, livestock research coordinator and as acting manager since December 2019. He received his Bachelor of Arts in Integrated Studies with a concentration in Animal Science from the University of Manitoba.
The Glenlea Research Station provides the Faculty of Agricultural and Food Sciences with facilities and services necessary for its teaching, research and outreach programs and is the site for major infrastructure associated with the National Centre for Livestock and the Environment and the Bruce D. Campbell Farm and Food Discovery Centre, an innovative and interactive agricultural education facility. The Dairy Farmers of Manitoba Discovery and Learning Complex, opened in 2018, complements the research station's programming.
Located south of Winnipeg on Highway 75, the station includes a dairy unit, a swine unit, and a beef feedlot. The site also houses long-term sustainable cropping systems plots, including Canada's longest running organic cropping systems study and a greenhouse gas field emission site. The station also provides management for poultry barns located at the Fort Garry Campus.
For more information, contact:
Jay Bourcier, Operations Manager
Glenlea Research Station
Jason [dot] Bourcier [at] umanitoba [dot] ca
Cell: 204-712-6000