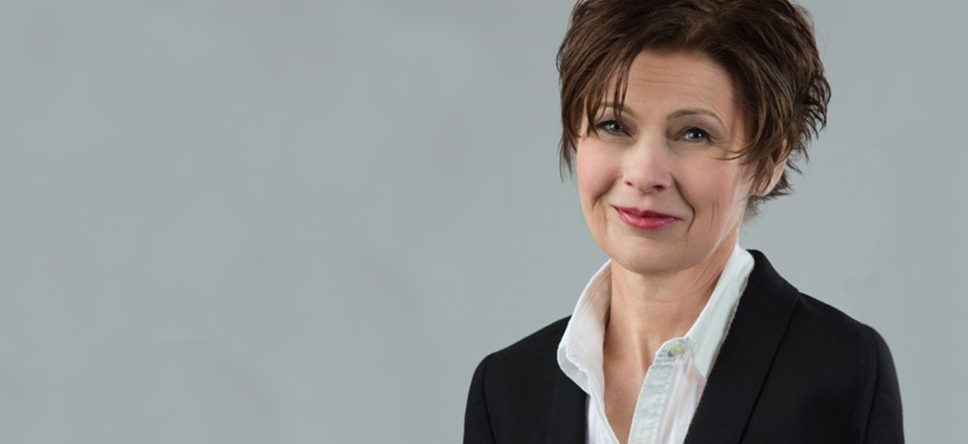 New appointment: Department head of pediatrics & child health
July 29, 2019 —
Dr. Brian Postl, dean, Max Rady College of Medicine and dean, Rady Faculty of Health Sciences and Dr. Perry Gray, CMO and provincial lead, medical specialist services, Shared Heath are very pleased to announce the appointment of Dr. Patricia Birk as head, department of pediatrics & child health, Max Rady College of Medicine, University of Manitoba*, and provincial specialty lead–pediatrics & child health, Shared Health effective August 1, 2019.
Following the completion of her residency training in pediatric nephrology at the University of Manitoba, Dr. Birk joined the faculty in 1997 and currently serves as an associate professor in the department of pediatrics and child health. During this same period, she has also held a number of clinical positons within the RHA including section head, pediatric hospital medicine, site medical director and medical director, Transplant Manitoba – pediatric kidney program.
Dr. Birk is known for establishing an internationally-renowned pediatric protocol biopsy program for the surveillance of subclinical acute and chronic renal transplant injury. Data from this research led to the inclusion of protocol biopsies as the standard of care for pediatric renal transplant recipients in many transplant centres across North America and around the world.
Throughout her career, she has published numerous articles in peer-reviewed publications. She also gives lectures nationally and internationally on diverse topics ranging from balancing research and clinical work to lessons learned from a pediatric protocol biopsy program. She has been invited to serve as a speaker in pediatric renal transplantation and to provide content expertise in national policy initiatives.
In addition, Dr. Birk is the sole peer-elected pediatric representative on the national Kidney Transplant Advisory Committee, which has been instrumental in the development of the living donor paired exchange and highly sensitized patient registries to optimize access for previously unmatchable kidney transplant recipients.
Since 1999, she has been the Max Rady College of Medicine Urinary Tract (UT) curriculum lead for pediatric nephrology. In this role, she has developed the core lecture, tutorial and examination content for pediatric nephrology and renal transplantation.
Under her leadership as medical director of Transplant Manitoba's pediatric kidney program, the program has passed two hospital accreditation cycles.
We are very pleased that Dr. Birk has accepted the positions as head, department of pediatrics and child health and provincial specialist lead–pediatrics & child health and we look forward to working with her in this capacity.
Please join us in offering our support to Dr. Birk and congratulating her on her appointment.
* Pending Board of Governors approval