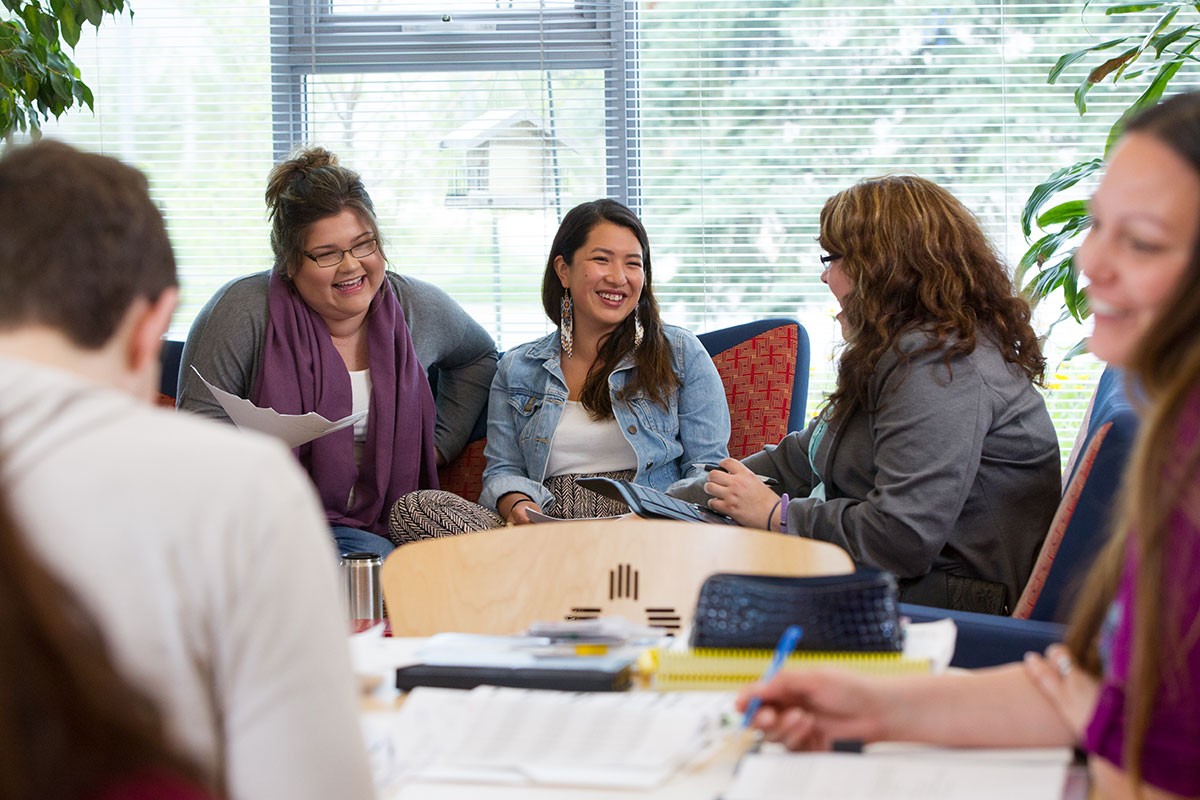 New funds dedicated to support Indigenous initiatives and to recruit Indigenous scholars
August 23, 2016 —
The U of M is investing in initiatives to advance Indigenous achievement. Two new funds have been created to help achieve these goals:  an Indigenous Initiatives Fund, and an Indigenous Scholars Fund.
The U of M's Indigenous Initiatives Fund, has been created to support projects that will advance the University's Indigenous achievement goals which are woven throughout the five key priorities in the University's Strategic Plan, 2015-2020, Taking Our Place.
Dr. Janice Ristock, Provost and Vice-President (Academic) is excited to launch this new Fund and invites the University's faculty and staff in academic and administrative units to apply.  "This fund was created to seed new unit-based projects that will further our Indigenous achievement goals and priorities," says Ristock.
"The creation of the Indigenous Initiatives Fund affirms the U of M's commitment to enhance Indigenous achievement," says Dr. Frank Deer, Acting Executive Lead, Indigenous Achievement.
Proposals for the Indigenous Initiatives Fund are due Monday, October 31, 2016.
The Indigenous Scholars Fund will support the recruitment of Indigenous Scholars. "By incorporating more Indigenous voices into our learning, discovery and engagement programs, the University will help to transform the lives of both Indigenous and non-Indigenous peoples and communities, and make Manitoba and Canada a better place to live," says Ristock.
According to Statistics Canada, 10 years from now, nearly one in five Manitobans will be Indigenous.
"These investments will advance the U of M's commitments to foster the development of the next generation of Indigenous leaders and ensure that all students graduate with an understanding of the importance and contributions of Indigenous peoples," says Deer.
Deer, who grew up in Kahnawake, Quebec, first came to the U of M to study Education in 1994.
"When I began studying at the U of M there were very few Indigenous professors. There were missed opportunities for students to learn about, understand and value Indigenous ways of knowing," says Deer. "Introducing more Indigenous scholars means future students will graduate with knowledge of Indigenous ideologies, practices, and wisdom to call upon in their futures. More Indigenous scholars also means Indigenous students will see themselves reflected in the University; creating a learning environment that is inclusive and supportive."
Deans/Directors will submit proposals to the Indigenous Scholars Fund by Monday, September 19, 2016.
Both funds were approved by the Board of Governors on May 24, 2016, as part of the U of M's 2016/17 Operating Budget.  For more information, click here.