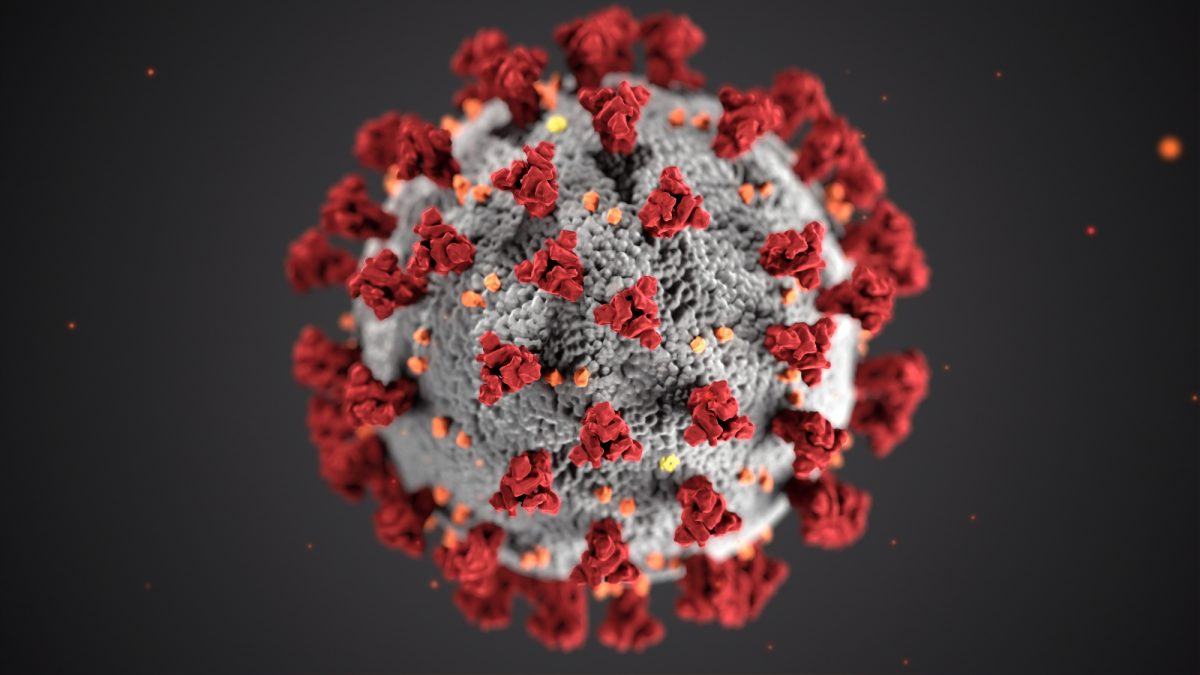 New funding for UM COVID-19 research
June 25, 2020 —
Six University of Manitoba researchers and their teams have received $7.5 million in federal and provincial funding to investigate a range of impacts of the virus on specific populations—children; racialized persons and newcomers in Canada, the U.S. and Mexico; First Nations, Inuit and Métis Canadians—as well as seeking new insights into cellular aspects of the disease and using an existing drug for treatment.
The Honourable Patty Hajdu, Canada's Minister of Health, announced the funding from the Government of Canada, through the Canadian Institutes of Health Research (CIHR), along with provincial partners, that invests more than $109 million over one year in COVID-19 research.
"I congratulate our successful investigators and their partners and collaborators for their essential research to address this global health emergency," said Dr. Digvir Jayas, Vice-President (Research and International) and Distinguished Professor at UM.
The six UM researchers who are having their projects supported through CIHR and Research Manitoba include five located at the Max Rady College of Medicine and one at the Faculty of Arts.
Faculty of Arts:
Lori Wilkinson (Sociology and Criminology), CIHR – $671,332
The COVID-19 virus preys on people in vulnerable situations such as overcrowded housing and work stations, these conditions are frequent among racialized persons, Indigenous persons and newcomers, Wilkinson's project will seeks answers to questions impacting populations of Indigenous, racialized persons and newcomers, in Canada, the U.S. and Mexico. The project will seek answers to two central questions: How have COVID-19 related government imposed regulations differentially influenced the mental health and well-being of Indigenous peoples, racialized persons and immigrants? And, to what extent have socioeconomic inequalities faced by Indigenous peoples, racialized persons and immigrants influenced their experience of COVID-19 and its related social and economic restrictions?
Max Rady College of Medicine:
Meghan Azad (Pediatrics & Child Health/Children's Hospital Research Institute of Manitoba), Canada Research Chair in Developmental Origins of Chronic Disease, CIHR awarded $1,639,795; Research Manitoba awarded $100,000
Social distancing policies and school and business closures have helped slow the spread of COVID-19, but we don't know how they will affect mental health and wellbeing (especially in children) in the long term. We also don't know why some people infected with the novel coronavirus get very sick and others do not, and we don't know the true rate of infection in the population. These are urgent questions that must be answered quickly to control outbreaks and minimize the unintended consequences of pandemic management policies. Azad and her team will study the direct effects of coronavirus infection and the indirect effects of the COVID-19 pandemic in the existing CHILD Cohort Study.
Kevin Coombs (Medical Microbiology & Infectious Diseases/Children's Hospital Research Institute of Manitoba), CIHR awarded $790,162
All strategies of rapidly developing tools to mitigate this catastrophic SARS-CoV-2 pandemic are fundamentally dependent on identifying and controlling those proteins that execute the cellular mechanisms critical for the virus to infect and replicate in host cells. Coombs will lead a multi-institutional consortium using a powerful novel tool, called SOMAscan, and next-generation sequencing, to rapidly determine how COVID-19 (SARS-CoV-2 coronavirus) – and a variety of other coronaviruses – affect large numbers of genes and proteins in different human lung cells, the normal target of the COVID-19 virus.
Josée Lavoie (Community Health Sciences/Indigenous Institute of Health and Healing Ongomiizwin – Research), Leona Star and Wanda Phillips-Beck, First Nations Health and Social Secretariat of Manitoba, CIHR awarded $475,836
The COVID-19 pandemic highlighted the importance of modeling in estimating the course of the infection over time, the potential impact of public health measures and the resources required to meet response need. Lavoie—working in full partnership with the First Nations Health and Social Secretariat of Manitoba (FNHSSM)—a seasoned team of First Nations organization-based and university-based researchers with a long history of collaborating, will develop a FNHSSM-based agile platform, for modeling community pandemics. Models will be developed with data from community profiles, evidence of transmission and severity derived from the literature and approaches co-created through knowledge exchange. This unique project will strengthen an existing platform and be made scalable to other Indigenous contexts.
Nathan Nickel (Community Health Sciences/Manitoba Centre for Health Policy/Children's Hospital Research Institute of Manitoba), Leona Star, Wanda Phillips-Beck, Francis Chartrand, Julianne Sanguins, Rachel Dutton, Wayne Clark, CIHR – $317,917
Some groups of Canadians are likely to be harder hit by the COVID-19 pandemic than others. First Nations, Métis and Inuit Canadians are examples of these. These groups have high rates of chronic illnesses (like heart disease and lung disease) that put them at high risk for poor COVID-19 outcomes. Nickel is undertaking this project in partnership with the First Nations Health and Social Secretariat, the Manitoba Metis Federation and the Manitoba Inuit Association. It will provide data on who is being tested for COVID-19, using the province of Manitoba as a sample for the rest of Canada. This information can then be used to direct and scale-up the public health response to COVID-19 where it is most needed.
Ryan Zarychanski (Internal Medicine/Research Institute of Oncology and Hematology), CIHR – $3,573,336
COVID-19 is associated with inflammation and an unusually high risk of blood clots. Small studies have suggested that anticoagulant (blood thinning) medications reduce inflammation and prevent blood clots from forming and may improve the health and survival of hospitalized patients with COVID-19. The goal of this randomized trial is to establish whether anticoagulants called heparins can improve outcomes in hospitalized patients with COVID-19. This international trial will enroll patients from Canada, the U.S., Brazil and Mexico. Zarychanski is also a co-principal investigator with Dr. Alexis Turgeon (Université Laval) on another CIHR COVID-19 Rapid Response grant ($2.1 million) to further investigate heparin anticoagulation in patients who are critically ill.
Research at the University of Manitoba is partially supported by funding from the Government of Canada Research Support Fund.