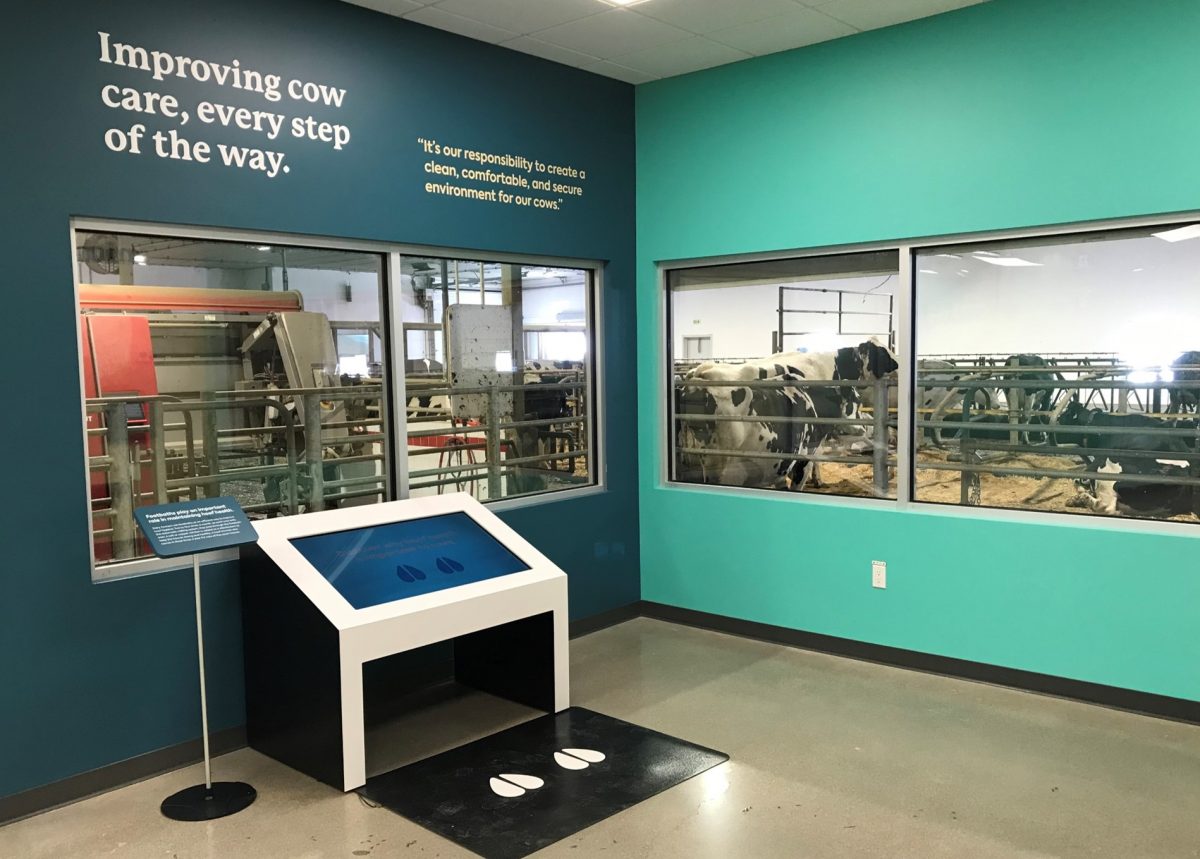 New exhibits tell modern dairy production story
March 22, 2022 —
The University of Manitoba's Bruce D. Campbell Farm and Food Discovery Centre has just added brand new interactive exhibits to the dairy barn at Glenlea Research station.
The new exhibits at the Dairy Farmers of Manitoba Discovery and Learning Complex tell the story of Manitoba's dairy industry through the experience of local farm family, the Philippots. The displays demonstrate how dairy cows are cared for and how state-of-the-art technology can help improve efficiency on a dairy farm, including automatic milking and feeding systems and cow cams.
As you enter the facility, you are greeted with the following quote:
"Milk makes it a dairy farm, but it's the people and their connection to the world around them that makes it so much more. From caring for the land and animals, to raising families and producing the highest quality milk, dairy farmers like the Philippots – whose story you will learn about in this exhibit – are helping shape the future of farming and strengthening the Manitoba community they're proud to call home."
Tours of the Discovery Centre are held Tuesday through Saturday and for an additional $2.00 individuals can extend the tour to the Dairy Complex. During the tour, individuals will be able to view the dairy barn in action through windows into the complex highlighting many features including the milking robot and the robotic feeder. Following the tour, individuals will have the opportunity to play with the interactive exhibits and ask any questions they may have.
Pre-registration is required. There are no drop-ins at this time.
Adults $6.00 (+$2 for dairy complex tour)
Seniors $5.00 (+$2 for dairy complex tour)
Youth $5.00 (+$2 for dairy complex tour)