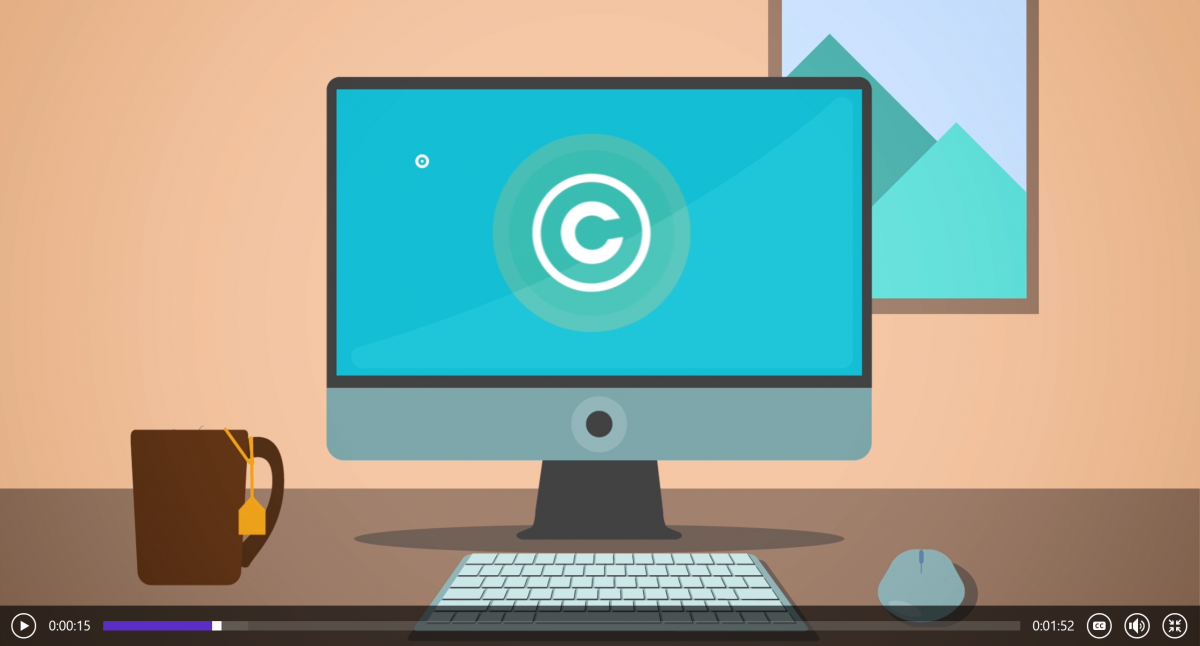 New copyright tutorial for faculty and instructors
Eight quick animated modules to help with copyright
August 23, 2017 —
The University of Manitoba has developed a Copyright Tutorial comprising eight brief, animated modules to help teaching staff.
Tutorial topics covered include the Copyright Act, Fair Dealing, content from the Internet, audiovisual material, library resources, other copyright-friendly material, managing your own copyright and more.
It's quick and easy!
Each of the eight animated modules in the tutorial require less than 3 minutes of your time. The tutorial allows you to work at your own pace and to repeat a module as desired.
The modules contain video, audio, closed captioning (cc) and supplemental materials including additional resources and alternate formats such as plain-text scripts.
Teaching staff are asked to complete the tutorial as part of the University's copyright due diligence.
Access through your UM Learn account
Instructors have full access to the copyright modules through their UM Learn accounts. The course appears at the bottom on login.
You can also self-register at universityofmanitoba.desire2learn.com/d2l/login
Thanks for your efforts in helping to make the University of Manitoba copyright-compliant!
Need help with the tutorial or with copyright in general? Contact the Copyright Office at um_copyright [at] umanitoba [dot] ca or 204-474-9607. Copyright Guidelines and other resources are available on the Copyright Office website.