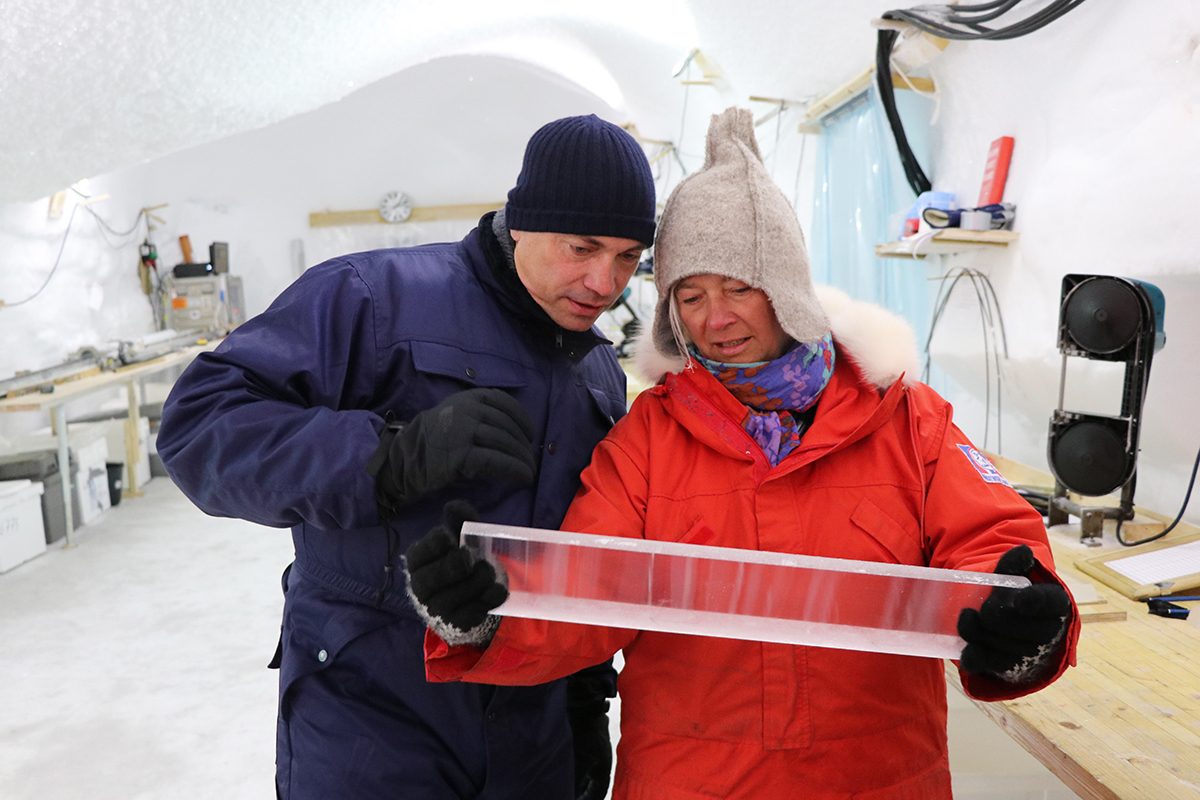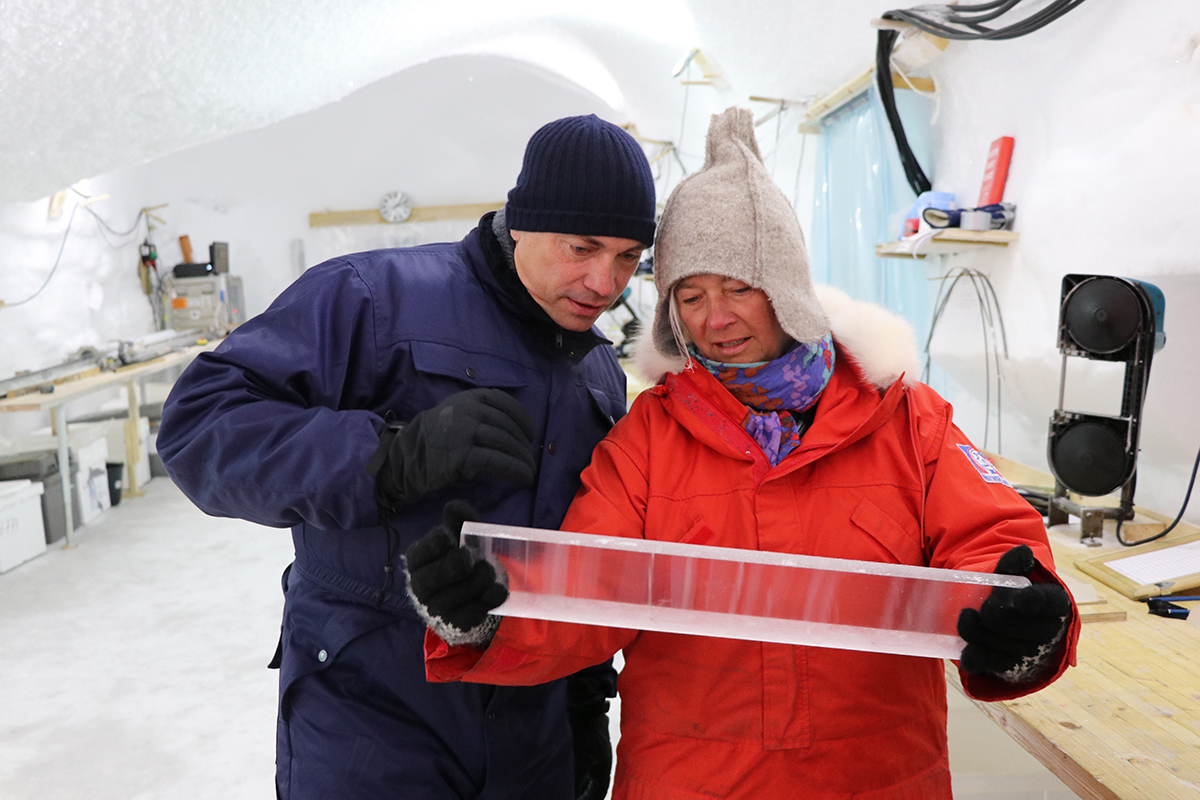 New CERC to advance sea ice research
April 17, 2019 —
Kirsty Duncan, federal Minister of Science and Sport, today announced eight new Canada Excellence Research Chairs recruited to Canada to advance research and innovation.
Among the eight, is Dr. Dorthe Dahl-Jensen, who is the CERC in Arctic Sea Ice, Freshwater-Marine Coupling and Climate Change, joining the team at the Centre for Earth Observation Science in the Clayton H. Riddell Faculty of Environment, Earth, and Resources. She will receive $10 million in funding over the seven years of her chair term.
Currently a professor at the Centre for Ice and Climate at the Niels Bohr Institute at the University of Copenhagen, Dahl-Jensen, a glaciologist, has been doing fieldwork on the Greenland ice sheet most summers since 1981, where international teams of researchers drill down to extract ice cores, trying to answer questions like how old the ice is, whether Greenland was ever ice-free, and what kinds of abrupt climate shifts took place in the past.
"The opportunity to extend the research done by the world leading research group on sea ice at the University of Manitoba with more ice related research is mind breaking," says Dahl-Jensen. "Together we will really be able to move research forward on the future sea level rise and changing ocean conditions in the Arctic."
At the U of M, Dahl-Jensen will be researching how Canadian and Greenlandic glaciers drain fresh water into the ocean (if the Greenland ice sheet completely melted in a warming climate, the ocean would rise by 7 metres). The investigations will focus on Baffin Bay, the open water between Baffin Island and Greenland's west coast. The area includes a warm year-round open-water polynya that attracts whales to rest and feed, called Pikialasorsuaq, also known as the North Water (NOW) Polynya.
"I congratulate Dr. Dahl-Jensen on being selected for this prestigious and highly competitive chair," says Dr. Digvir Jayas, Vice-President (Research and International) and Distinguished Professor at the U of M. "She is an outstanding leader in her field and will expand the expertise of the CEOS teams currently working with international partners in Greenland, Denmark, Germany and Canada."
New requirements for the Canada Excellence Research Chairs were introduced by Minister Duncan to address a lack of equity, diversity and inclusion in the pool of research talent. As a result, sixty per cent of these new chairs were awarded to women who are global leaders in their fields.
"Our government has a vision of an international research community in which all voices are heard and valued equally," said Duncan. "Because we are all better off when the people at the forefront of global research are truly representative of the world that we see today. This talented and diverse group of research leaders is an excellent example of how when we bring together new points of view, we make science and research stronger."
Dahl-Jensen's research includes an Inuit-led community-based monitoring program being developed through a partnership with the Inuit Circumpolar Council (ICC). One basic question is how the massive quantities of fresh water pouring out of ice caps impact the marine system. For example, will ocean currents change once a glacier's worth of fresh water is added? On a practical level, the research will inform policy and management issues lived by Arctic people who rely on the marine ecosystem for hunting, fishing, transportation and resource extraction.
Read more about Dorthe Dahl-Jensen

Research at the University of Manitoba is partially supported by funding from the Government of Canada Research Support Fund.