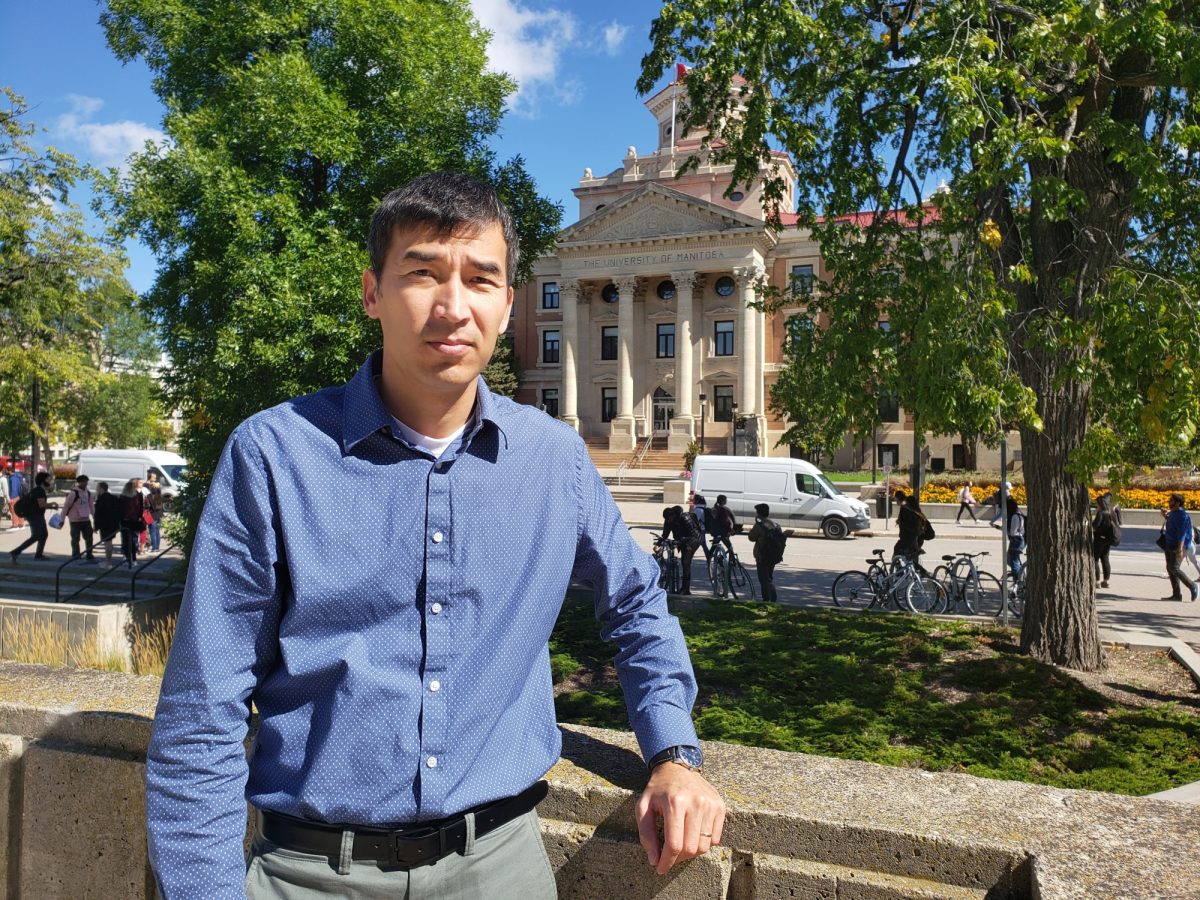 New Biosystems Engineering prof to explore 'smart-sensing' technology
September 10, 2019 —
Chyngyz Erkinbaev joined the Department of Biosystems Engineering as Assistant Professor in Smart Technologies in Agriculture and Food Systems on July 1. He pursued education in food process and bioscience engineering in Kyrgyzstan, Thailand and Belgium, which led to a globe-spanning career in food processing before landing at the University of Manitoba for post-doctoral studies. Chyngyz shared more about his research and teaching interests, and why "smart" tech is becoming integral in agri-food systems.
Tell us about yourself
I hold B.Sc. and M.Sc. degrees in Food Process Engineering and a Ph.D. in Bioscience Engineering. I have a number of years of experience from a variety of organizations starting with the food processing company, analytical laboratory, international universities, and research centers around the globe, including Kyrgyz Republic, Thailand, Israel, Switzerland, Japan, Belgium, and Canada. After completing my Ph.D. studies at the Division of Mechatronics, Biostatistics and Sensors from KU Leuven in Belgium, one of the oldest universities in Europe (established in 1425), I moved to Canada and joined the Department of Biosystems Engineering of University of Manitoba as a post-doctoral researcher, where I have utilized my training to develop smart sorting and grading systems based on spectroscopic and imaging techniques for various cereal grains and pulses.
Why did you get into this area of study?
I always had keen interest in food preservation and therefore, I decided to become an engineer in food processing area. During my last year of undergraduate studies I was introduced to spectroscopy that captured my attention. I majored in food engineering and my graduate research work was focused on development of spectroscopic and imaging analytical tools and algorithms for rapid, non-contact and non-destructive quality evaluation of various biological samples.
What are you seeking to explore with your research?
We live in the age of digital and advanced technology that has been rapidly integrating into agriculture and food systems. Smart sensing technologies are aiming to improve efficiency of the entire food cycle, including farming, storage, processing and retail. The goal of my research program is to develop and apply smart sensing techniques and associated computational tools for extraction of useful information from a large datasets to make agri-food systems more productive, efficient, and sustainable.
What are you teaching?
I will be teaching Imaging and Spectroscopy for Biosystems and Graduate Research Seminar courses. In future, I would like to develop a new course on Smart Technologies in Agriculture and Food Systems, which will provide students the concept of smart sensing technologies and their practical applications.
Any interesting stories you'd like to share about your field of study?
As a graduate student I went to my first conference to Dublin and I was so much concentrated on Google mapping that I left my printed poster in the airport. Luckily, I had a small letter-size black and white copy of my poster, which surprisingly attracted more people's attention!
And in your spare time?
I like playing table hockey game with my 6-year-old son and I am always asked to play for the team which has the forward with a broken rod. My 3-year-old daughter believes that I am good at drawing all kind of princesses and unicorns.