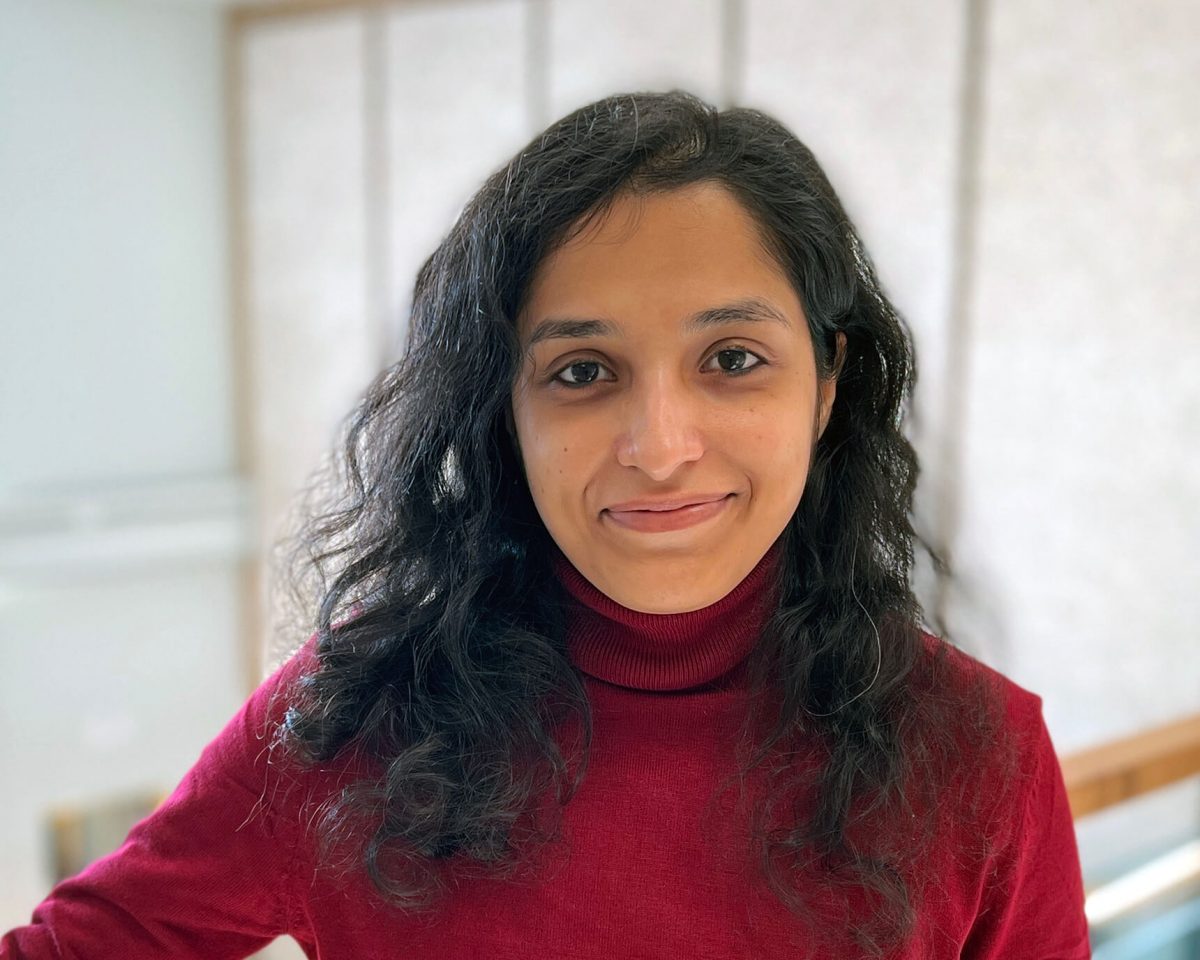 New Agribusiness prof to leverage economic knowledge to benefit stakeholders
December 8, 2022 —
Dr. Alankrita Goswami joined the Department of Agribusiness and Agricultural Economics as Assistant Professor in Supply Chain Disruption in Crop and Livestock Sector on November 1, 2022. Although her roots were in engineering, she began to explore rural management and agricultural economics during her pre-doctoral fellowship and completed her PhD in Agricultural and Applied Economics. Alankrita seeks to develop a better understanding of agricultural systems through a variety of lenses, from socio-economic to policy, that can be leveraged to benefit the many stakeholders across the system.
Tell us about yourself.
I completed my PhD in Agricultural and Applied Economics from the University of Georgia (United States) in 2021. Before joining the PhD program, I was working as a Pre-Doctoral Fellow at the International Water Management Institute (IWMI)-TATA Policy Program in India. I also hold a Masters in Rural Management and an Engineering degree in Biotechnology.
Why did you get into this area of study?
I think one of the primary motivations behind transitioning from engineering into the field of rural management and agricultural economics was to learn and explore beyond the conventional educational norms. For a city dweller like myself, working in the rural areas of India gave me the opportunity to learn from the diverse socio-economic conditions. Researching the agrarian economy from such close quarters gave me insights into a field I had never explored before.
What are you seeking to explore with your research?
My current research endeavours are aimed at better understanding of our agricultural systems (be it agrarian-economy/-society/-policy). Through my research efforts and products, I seek to leverage better understanding of agricultural economy for various stakeholders involved in ag-related value chains including producers, agribusinesses, policymakers, etc.
What appeals to you about being a teacher?
Teaching is about creating an experience for all the participants involved in a learning process. I feel a sense of freedom while teaching as it gives me the opportunity to exchange knowledge or ideas with students. I would always want my students to feel the same sense of freedom to express their ideas as we endeavour to learn from each other's perspective and knowledge base.
What do you do in your spare time?
In my spare time I like to read. I am a voracious reader. When it comes to oil/acrylic-painting, I am kind of a stumbling amateur. But I enjoy the part where I get to sit and go back to some memory that I would like to paint.