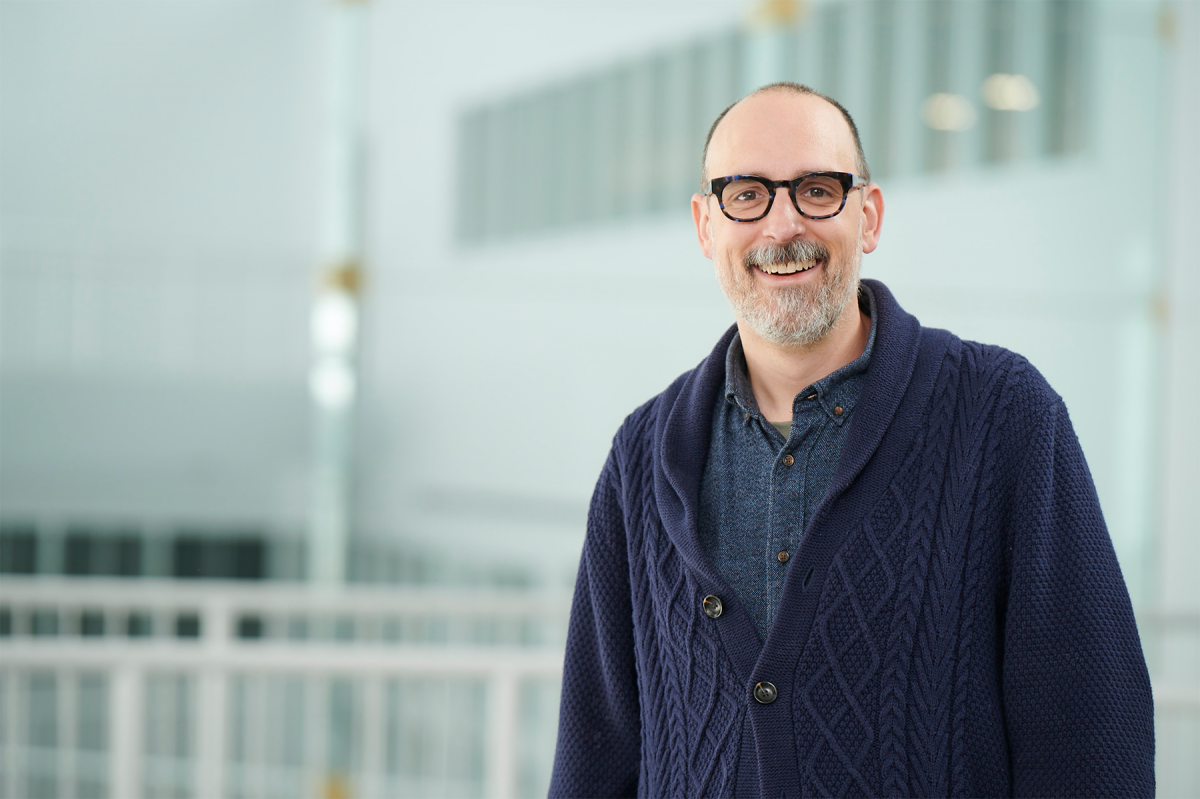 Neville Appointed as Acting Associate Dean of Strategic Partnerships and Administration
Accomplished professor to advance Asper's strategic priorities and interdisciplinary collaborations
October 7, 2021 —
The Asper School of Business welcomes Dr. Lukas Neville as the Acting Associate Dean of Strategic Partnerships and Administration. Neville officially assumes the role from October 1, 2021 to June 30, 2022, with the end date of the position based on the outcome of the search process for the new Dean of the Asper School of Business.
In this position, Neville will be responsible for a range of Asper School of Business priorities, including maintaining the School's AACSB accreditation process, aligning policies with the Pursuing our Asper-ations strategic plan, advancing interdisciplinary collaborations, and supporting partnerships with governments and industry.
Dr. Bruno Silvestre, the Asper School of Business Acting Dean and CPA Manitoba Chair in Business Leadership, will work closely with Neville to advance the School's priorities as part of his term. "I look forward to collaborating with Lukas on a number of important strategic priorities and initiatives as we continue the implementation of our Strategic Plan," said Silvestre. "His amazing rapport with students, faculty, and the community will play a key role in supporting our School's success this year and into the future."
Dr. Neville brings close to 10 years' experience as an Asper professor and leader, primarily as an Assistant Professor in Organizational Behaviour for the BComm, MBA, and Executive Education programs. He has also facilitated training and workshops for audiences in a range of industries, including telecommunications, health care, and financial services.
An accomplished professor, Neville's teaching has been recognized with a range of awards, including the Reg Litz MBA Luminary Teaching Award, the Associates Achievement Award for Teaching, the University of Manitoba Merit Award, and the CSA Golden Shovel. He was also named JDC West Faculty Advisor of the Year in 2020, and was recognized with the Associates Achievement Award for Innovation in 2014.
In addition to teaching, Neville has been involved in a range of service and leadership roles since joining the Asper School of Business in 2012. He has served on or chaired more than a dozen School and University committees, including Asper's Strategic Planning Committee, Assurance of Learning Committee, and the UM Working Group on Sexual Violence Prevention. He was also closely involved with AACSB reporting during the School's most recent reaccreditation.
"The Asper School is at its best when we are deeply engaged with our broader community," said Dr. Neville. "In this role, I am looking forward to advancing projects and programs that reinforce the deep ties between our students, educators, researchers, alumni and supporters, and initiatives that enhance our connections with the communities we serve."