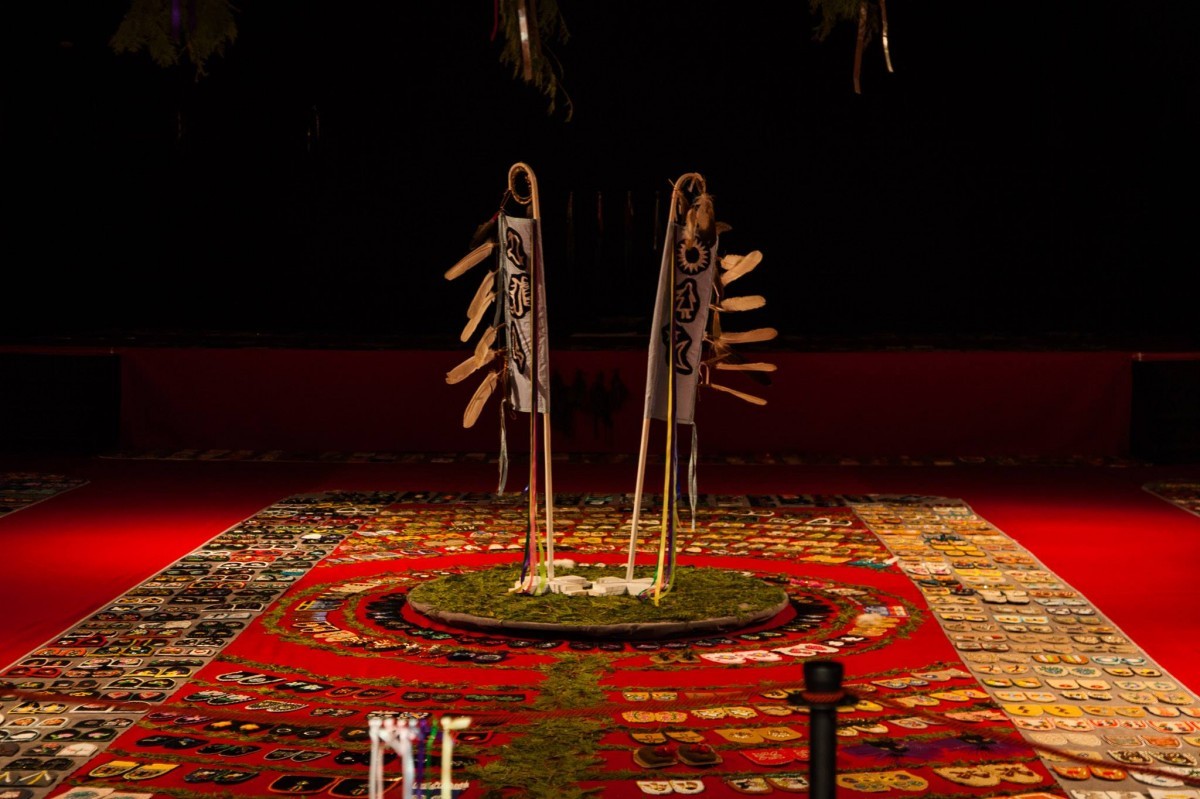 Never forget: Honouring murdered and missing Indigenous women
December 1, 2014 —
WHO: Sherry Farrell-Racette, associate professor in Native studies, and women's and gender studies.

WHAT: Farrell-Racette is editorial lead for Walking With Our Sisters, a commemorative art installation that honours the more than 1,100 Indigenous women and girls who have been reported missing or murdered in Canada and the United States during the last three decades. The exhibit—run entirely by volunteers—acknowledges the grief the families of these women continue to suffer and creates an opportunity for dialogue in communities.
The installation displays more than 1,763 pairs of adult vamps (the beaded tops of moccasins) and 108 pairs of children's vamps, donated by volunteers from around the world. The unfinished moccasins represent the unfinished lives of these Indigenous women, as well as the children who never returned from residential schools. Organizers invite patrons to remove their shoes and walk the path along the vamps.
HOW IT STARTED: In June of 2012, a general call was issued on Facebook for people to create moccasin tops. The call was answered by women, men and children of all ages and races. A year later, more than 1,600 vamps had been received, almost tripling the initial goal of 600. "Each pair of vamps is special, and each artist put their heart and soul into every stitch," says Farrell-Racette.
ITS REACH: The installation will travel to more than 25 locations throughout North America and is booked until 2019.
THE INSPIRATION: "That feeling of helplessness, that feeling of powerlessness, that feeling that you can't do anything—This gave us something to do," Farrell-Racette told CTV news. "We continue to press forward and we have a great deal of hope."
---
LEARN MORE