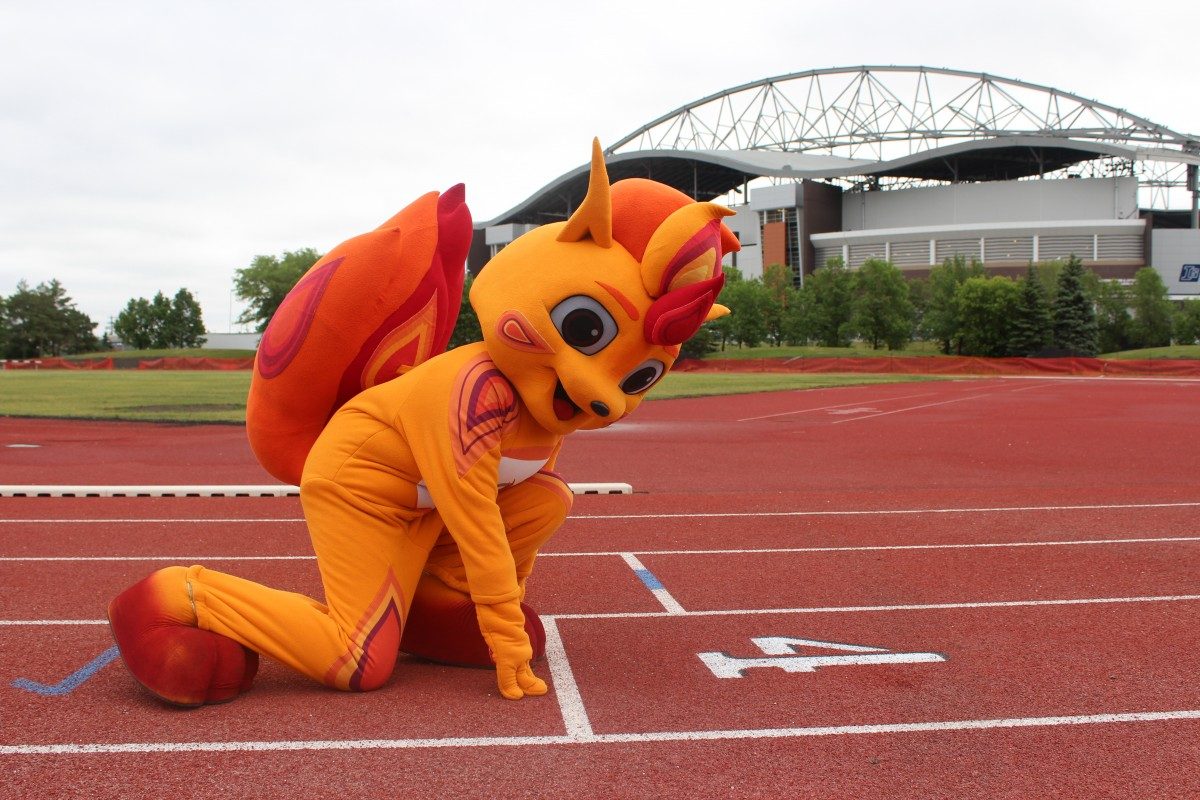 Need to know: Canada Summer Games
Building restrictions and bus reroutes on campus
July 25, 2017 —
This summer, the University of Manitoba will host the 2017 Canada Summer Games. As you may be aware, the Fort Garry campus is one of the main locations for games; from July 28 to August 13, the campus will serve as the Athletes' Village, the main venue for volleyball and track and field, and the location of the closing ceremonies.
We're delighted that thousands of enthusiastic young athletes will have a chance to explore our campus and compete in some of our amazing facilities.
At the same time, playing hosts to Canada's best young athletes will impact a portion of our campus community.
Staff, faculty and students are kindly reminded that they will have restricted areas to some buildings and facilities.
The following buildings are being used for the Canada Summer Games and will be restricted to athletes, caretaking staff and FKRM facilities staff:
University Stadium
Investors Group Athletic Centre (main lobby/Bison Athletic Therapy Centre and second floor offices/labs will not be restricted)
Pembina Hall Residence
Arthur V. Mauro Residence (main lobby/office will be not be restricted)
Mary Speechly Hall
The following buildings are being used for the Canada Summer Games but do not have limited or restricted access:
Tennis Courts
Active Living Centre
Outdoor Soccer Pitches
Helen Glass Centre
Tier Building
Isbister Building
UMSU University Centre
Duckworth Quad
Curry Place
Bus routes on campus will be affected during the Canada Summer Games.
Winnipeg Transit's bus stops currently located along Maclean Crescent moved on July 25 to University Crescent to accommodate the additional Canada Summer Games bus traffic.
Through to August 19, transit riders must go to University Crescent between Freedman Crescent and Dafoe Road to ride the bus.
Students and staff requiring special transportation considerations can arrange an accessible van for travel on Fort Garry campus. Please contact Student Accessibility Services Exam Centre at 204-474-6213 or sasexams [at] umanitoba [dot] ca to make arrangements.
UPDATE: Maclean changes to a one-way for Canada Summer Games
Maclean Crescent will be changed to a one way to accommodate the Canada Summer Games. The organization is bringing in directional signage to put up on Maclean later today (July 26).
To see the map, click here (PDF).
The following sports will be played at the University of Manitoba Fort Garry campus for the 2017 Canada Summer Games:
July 31 – 12:30 p.m. – Canada Games Athletics (University of Manitoba Stadium)
August 1 – 12:30 p.m. – Canada Games Athletics (University of Manitoba Stadium)
August 3 – 1:00 p.m. – Canada Games Athletics (University of Manitoba Stadium)
August 4 – 12:30 p.m. – Canada Games Athletics (University of Manitoba Stadium)
August 7 – 8:30 a.m. – Canada Games Volleyball (Investors Group Athletic Centre)
August 8 – 8:30 a.m. – Canada Games Volleyball (Investors Group Athletic Centre)
August 9 – 8:30 a.m. – Canada Games Volleyball (Investors Group Athletic Centre)
August 10 – 8:30 a.m. – Canada Games Volleyball (Investors Group Athletic Centre)
August 11 – 8:30 a.m. – Canada Games Volleyball (Investors Group Athletic Centre)
August 12 – 12:00 p.m. – Canada Games Volleyball (Investors Group Athletic Centre)
August 12 – 5:00 p.m. – Canada Games Volleyball (Investors Group Athletic Centre)
August 13 – 2:00 p.m. – 2017 Canada Summer Games Closing Ceremony (Investors Group Field)