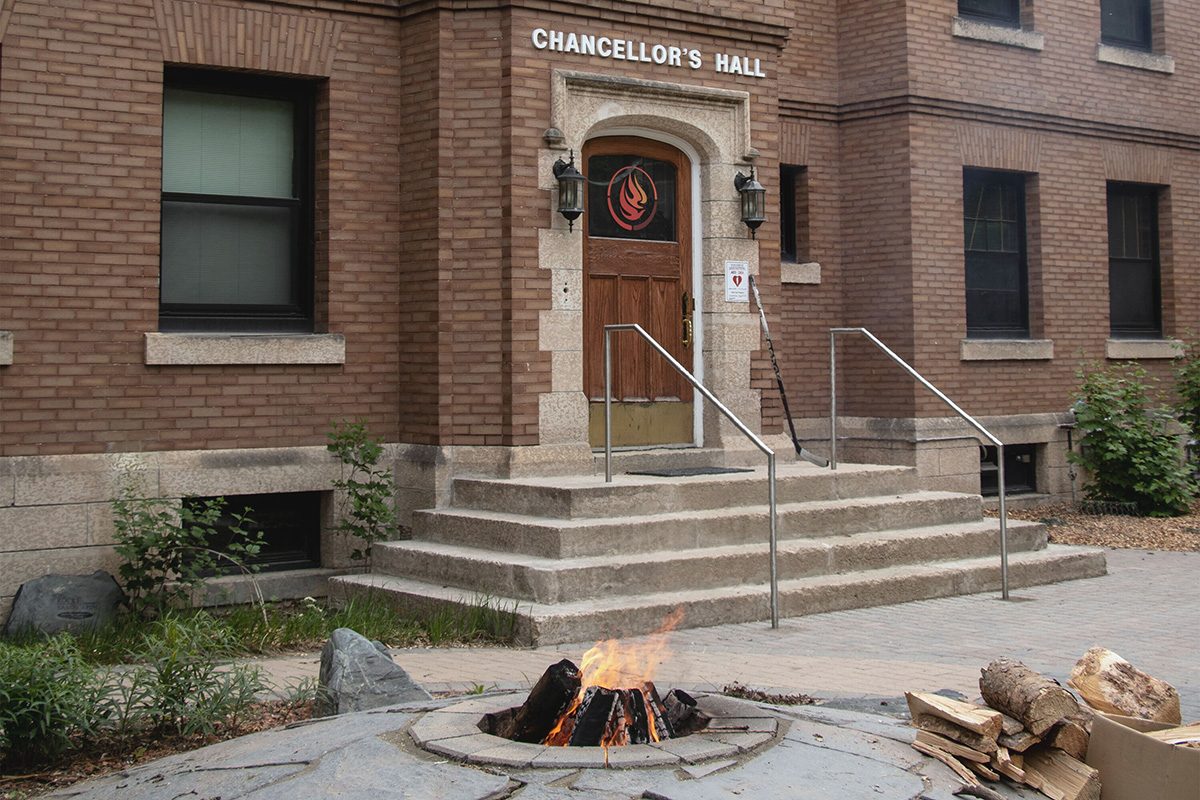 NCTR recognized by Canadian Commission for UNESCO
September 13, 2019 —
The National Centre for Truth and Reconciliation (NCTR) has joined other new collections of unique, authentic and irreplaceable archival records detailing significant portions of Canada's history. The NCTR has been added to the Canada Memory of the World Register by the Canadian Commission for UNESCO, which manages listings to the Register.
Created in 2017, the Canada Memory of the World Register promotes and provides access to the immense diversity of the documentary heritage that is significant to Canada.
For over 150 years, residential schools operated in Canada. Over 150,000 children attended these schools. Many never returned. Often underfunded and overcrowded, these schools were used as a tool of assimilation by the Canadian state and churches. Thousands of students suffered physical and sexual abuse. All suffered from loneliness and a longing to be home with their families. The damages inflicted by these schools continue to this day.
The NCTR archive exists because Survivors, communities and others affected by the Residential School system stood up and shared their experiences with Canada. The resulting collection of statements, documents and other materials now forms the heart of the National Centre for Truth and Reconciliation. These records are witness to our history and have largely contributed to the truth and Reconciliation efforts between Indigenous Peoples and Canada. The archive is culturally, morally, ethically, and spiritually significant.
"This day is about Survivors. It is a testament to Survivors courage and strength as the archives are their statements and records. They hold and carry the lived experience from Residential Schools," said Ry Moran, Director of the NCTR. "It is all our responsibility to keep this Reconciliation fire burning bright. The archives are about the past but are equally about changing the future."
The announcement at the Centre on September 11, 2019, was attended by Residential School Survivors, honoured guests, and Orange Shirt Day Elder Phyllis Webstad.
"I am so emotional right now," said Webstad. "Memory and the history collected and protected here can and is changing society, students wearing their orange shirts across the country are growing up with this history, unlike before; they know it and will be making the future better because of it."
The Canadian Commission for UNESCO serves as a bridge between Canadians and the vital work of UNESCO—the United Nations Educational, Scientific and Cultural Organization. By promoting UNESCO values, priorities and programs in Canada, and by bringing the voices of Canadian experts to the international stage, the Commission contributes to a peaceful, equitable and sustainable future that leaves no one behind.