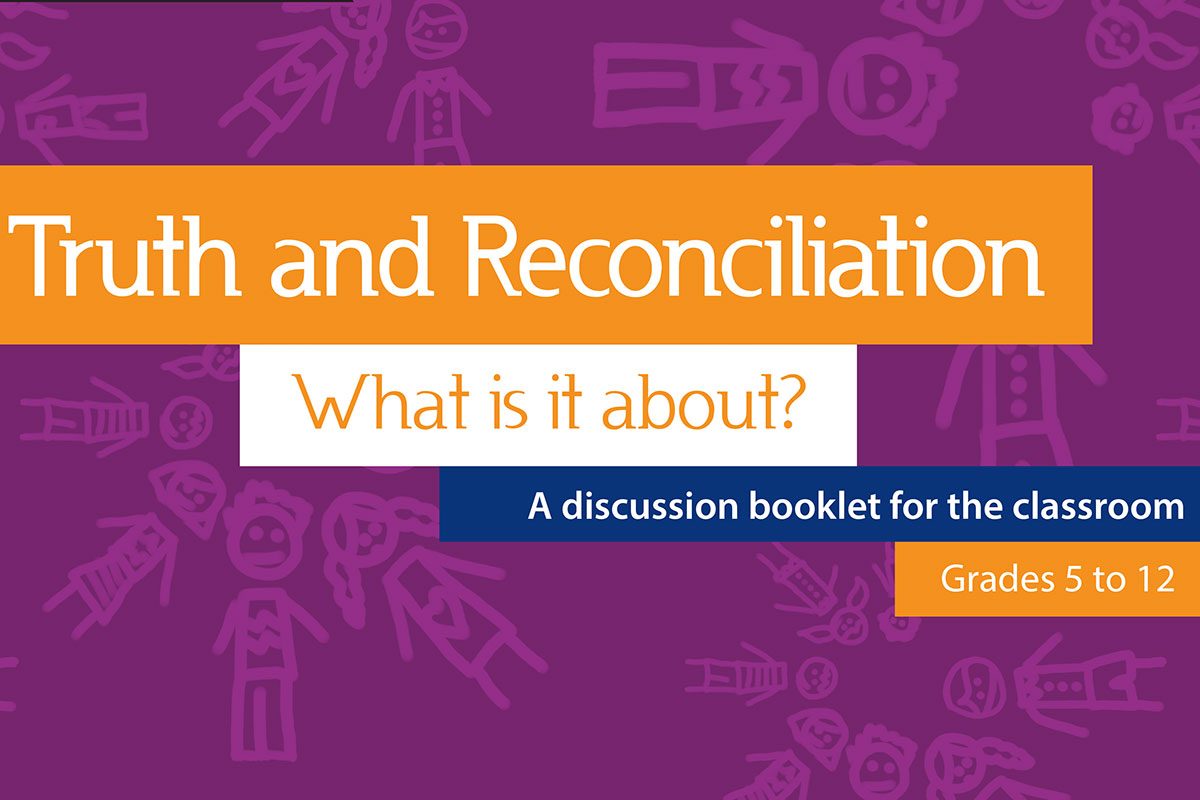 NCTR and Canadian Teachers' Federation introduce new resource
November 17, 2016 —
The National Centre for Truth and Reconciliation (NCTR) at the University of Manitoba and the Canadian Teachers' Federation (CTF) have launched a new teacher resource that aims to educate students across the country about Residential Schools and set them on the path to Reconciliation.
The goal of the new resource, Truth and Reconciliation: What is it about?, are: to increase student knowledge, foster understanding, and promote social action by youth that will lead to positive change in society. This new resource includes firsthand accounts from students expressed through words, thoughts, drawings and poems.
"We know that it will take seven generations to fix the damage done by Residential Schools. If we don't start with this generation, then when?" said Charlene Bearhead, the Education Lead for NCTR. "Young people are already the leading voices on reconciliation. We want them to be as informed as possible about the past so they can build a better future."
NCTR is committed to supporting educators in clearing a path of truth, enlightenment, social justice and reconciliation for our children now and in future generations.
"Teachers believe it's important for students to understand the truth and acknowledge mistakes of others, as we collectively build towards a more respectful future," says CTF President Heather Smith. "We are grateful to the NCTR for their rich contributions in the development of this resource which will help students better understand human rights and the critical importance of mutual respect."
This creative expression project was conducted in cooperation with the NCTR as part of CTF's social justice program, Imagineaction. The booklet is available for purchase at $3 per copy (discounts for bulk orders) through CTF's Publications Catalogue.