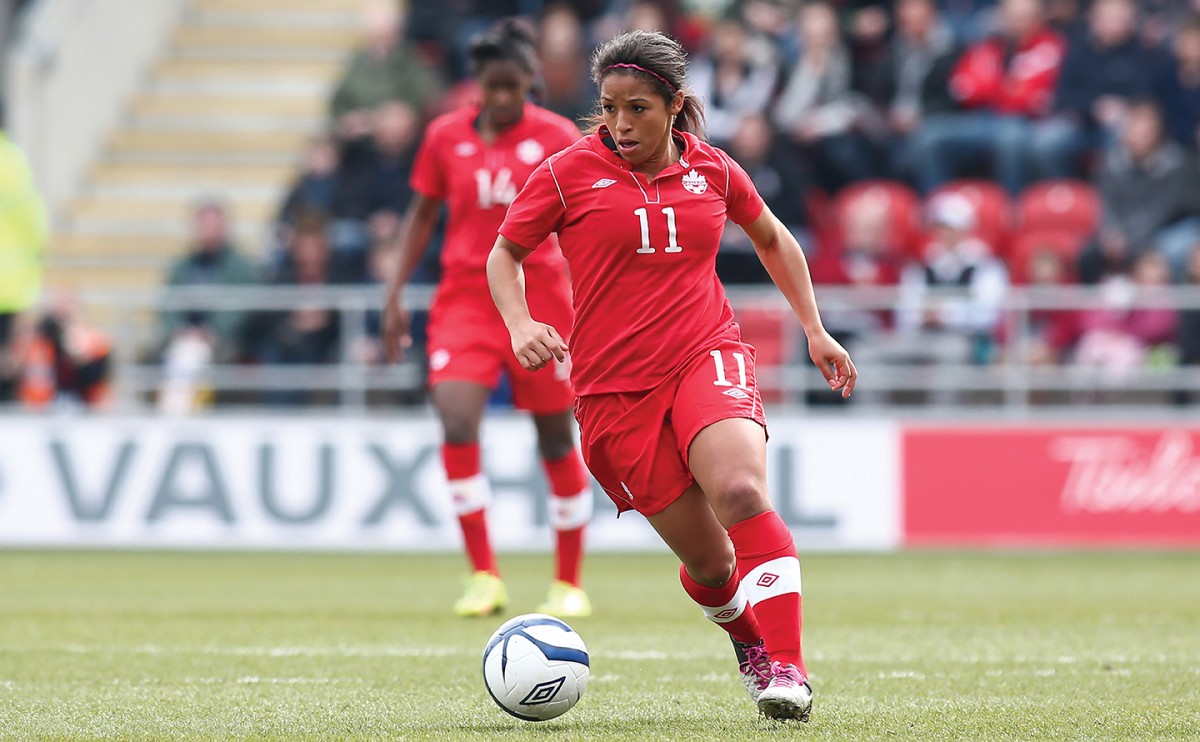 National team's Desiree Scott heading back to Kansas City
December 8, 2020 —
As the Winnipeg Free Press reports on UM Bison women's soccer alumna Desiree Scott [BA/16]:
Desiree Scott's professional life has taken another turn.
The 33-year-old midfielder, a fixture on Canada's national women's soccer team for a decade, will be heading to Kansas City, Mo., early in 2021 after her professional team — the Utah Royals FC of the National Women's Soccer League — was sold Monday.
The Royals are moving to K.C. despite attracting more than 10,000 fans per game in 2018 and 2019, the second-highest average in the league.
"That's going to be tough to top for sure," said Scott of the fan support for the Salt Lake City-based club. "I actually started my professional career in Kansas City, so it's kind of coming full circle. I'll be planning to go to Kansas City, if all goes well, for the upcoming season."
Scott, who has been home in Winnipeg for the last few months, had pondered retirement following what would have been the Tokyo Summer Olympics in 2020. With the Games being pushed back and a reboot for the franchise in Kansas City, she expects to be playing longer.
"Obviously with the Olympics (and) potential vaccines, I think a lot of things are back on the table in a positive way in terms of being involved in that and a professional season," said Scott, nicknamed "the Destroyer." "They are announcing their schedule very soon, so it looks like all systems are go for 2021… I obviously still love the game and want to be a part of it, with retirement still in the back of my mind, of course.
"But if those big, major events are happening, I want to be there."
Read the full Free Press story here.