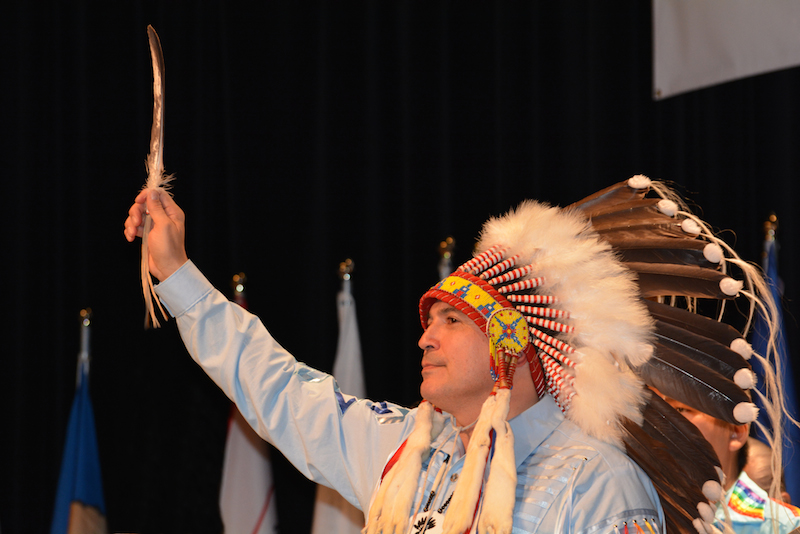 National Chief to speak on campus on Sept. 22
September 18, 2015 —
Assembly of First Nations (AFN) National Chief Perry Bellegarde will speak to the University of Manitoba community on Sept. 22, calling on all Canadians to "close the gap" between First Nations people and non-Indigenous Canadians.
The AFN and U of M are hosting a discussion where Bellegarde will talk about the vast difference in the quality of life experienced by different people in this country, and what Canadians can do to address it. The event will be followed by a Q and A with the audience.
The National Chief will explain why First Nations priorities are Canada's priorities and he will set out a plan and a vision for comprehensive, collaborative change to close the gap and better the lives of all Canadians.
What: National Chief Perry Bellegarde gives public lecture: Closing the Gap: First Nations' Priorities are Canada's Priorities
When: Tuesday, Sept. 22, 2015, 11:30 a.m. – 1 p.m.
Where: Multi Purpose Room, Second Floor, University Centre, Fort Garry campus
This is a free event and all are welcome
If you are unable to attend the lecture you can watch the live webcast at umanitoba.ca/indigenous.