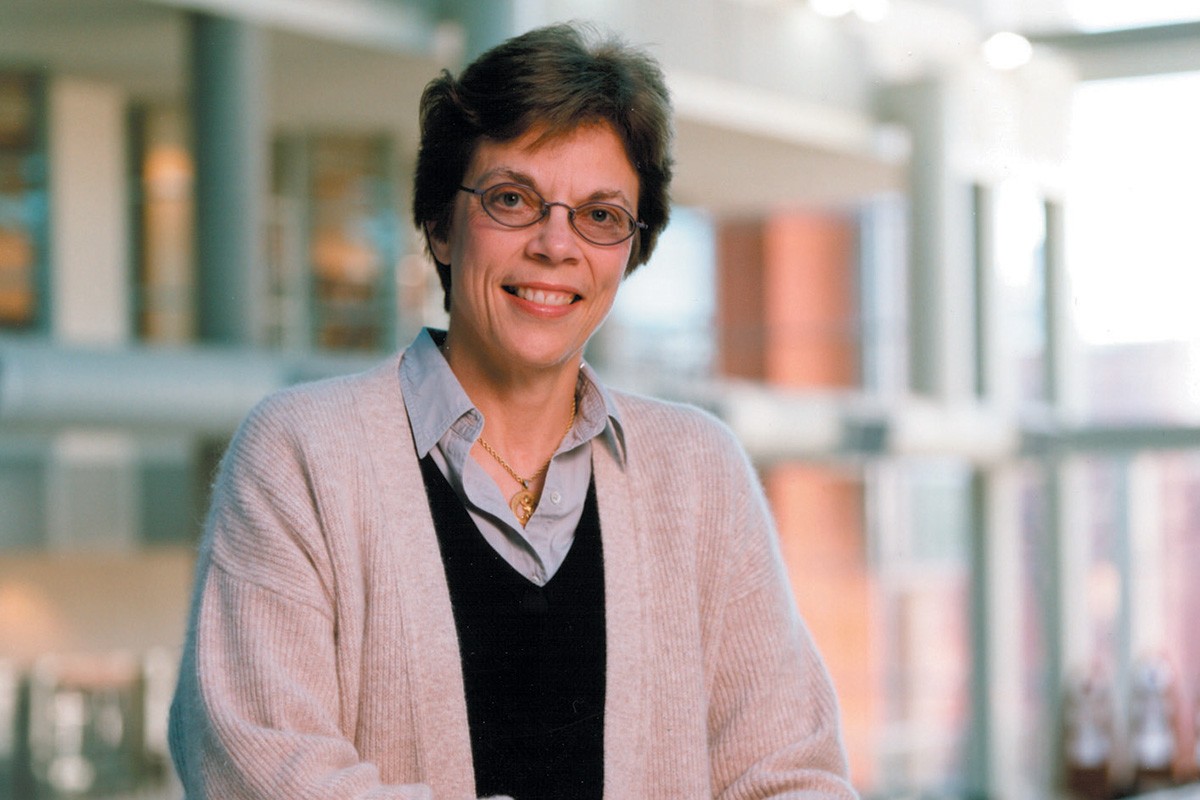 National award goes to population health pioneer
March 3, 2016 —
Partners in Research (PIR) has awarded one of only seven national research awards to Professor Noralou Roos, community health sciences, Manitoba Centre for Health Policy (MCHP), in recognition of her outstanding work in the field and her leadership in communicating across academic and policy sectors.
"Noralou's leadership as the Founding Director of MCHP—the first such 'big data' centre for health policy research in Canada—has had a profound impact on the delivery of evidence-based healthcare and has been modelled by many countries around the world," said Digvir Jayas, vice-president (research and international) and Distinguished Professor at the University of Manitoba.
Roos is receiving the 2016 Biomedical Science Ambassador Award, which recognizes a Canadian researcher whose outstanding body of work over a period of time has contributed to the fields of biomedical science and/or clinical medicine and their promotion of this research to the Canadian public.
She developed MCHP into a world leader by using administrative data for bridging the gap between research and government policy development.
Roos held a National Health Research Scientist award for 25 years, a tier 1 Canada Research Chair in Population Health and received a Canada Foundation for Innovation award to expand MCHP's data infrastructure further. Roos was a member of the Prime Minister's National Health Forum, the Medical Research Council and the Interim Governing Council that established today's Canadian Institutes of Health Research (CIHR).
She will be honoured at the PIR National Awards ceremony on May 3 in Ottawa.
"We are very proud that she continues to be recognized for her contributions to the field of health services utilization and leading the way on health policies that improve patient care and outcomes for all," said Jayas.
Roos has also served as a longtime member of the Population Health Group of the Canadian Institute for Advanced Research, was named a member of the Order of Canada in 2005 and elected as a Fellow of the Royal Society of Canada and the Canadian Academy of Health Sciences.
In 2011, Roos founded evidencenetwork.ca, a non-partisan Canadian healthcare resource for journalists. The project informs health policy topics for publication in the mainstream media and links journalists with health policy experts to provide access to credible, evidence-based information.
Research at the University of Manitoba is partially supported by funding from the Government of Canada Research Support Fund.