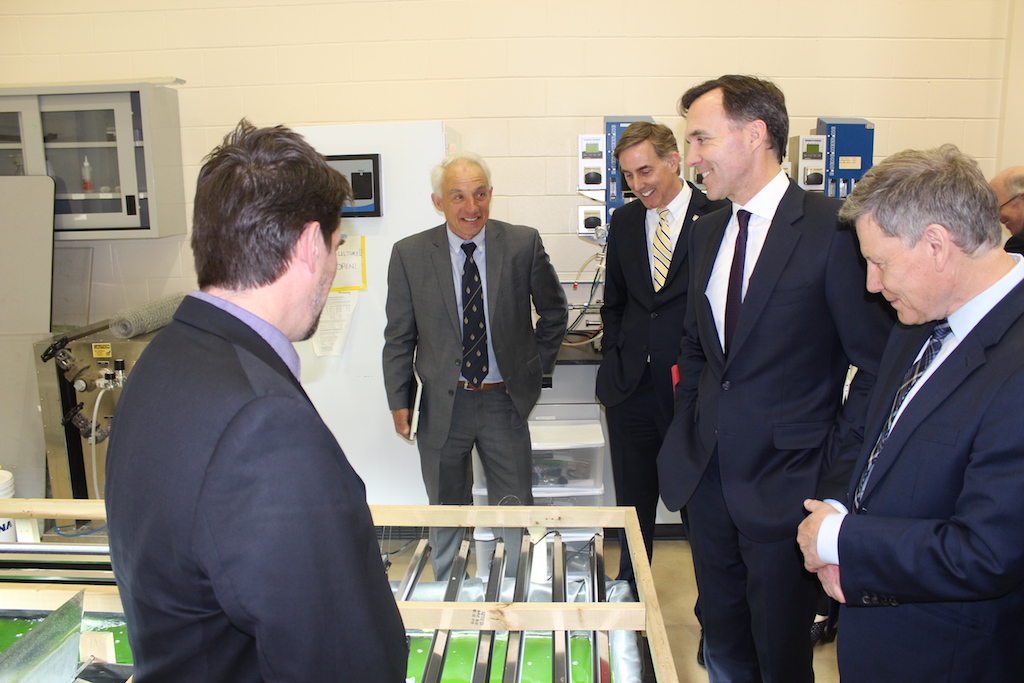 Minister Bill Morneau makes announcement on campus
May 24, 2017 —
Finance Minister Bill Morneau was at the U of M's Richardson Centre for Functional Foods and Nutraceuticals today to discuss how Canada's agriculture and agri-food sector can help grow and strengthen the economy as a whole.
During his visit, Minister Morneau highlighted how Budget 2017 will help make Canada a world-leading centre for innovation in the agri-food sector.
"Through strategic investments in innovation, including in sectors like agri-food, the Government will make it easier for innovators and potential customers to work closely together on research, development and demonstration activities that pursue major commercial opportunities, to boost productivity, and create jobs and drive economic growth," Morneau said.
Minister Morneau also highlighted measures that will support the agri-food sector in Manitoba, such as: a new national $1.26 billion five-year Strategic Innovation Fund, which will attract and support high-quality business investments in dynamic sectors like agri-food; further support for agricultural discovery science and innovation on emerging priorities, such as soil and water conservation; and support for superclusters in highly innovative sectors like agri-food, to be provided on a competitive basis.