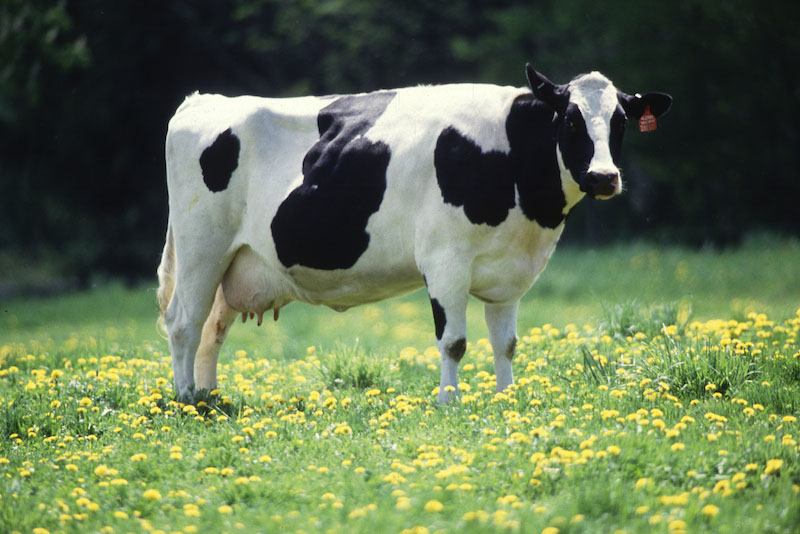 Milked and feathered, and awarded
June 6, 2016 —
Professors Ryan Cardwell and Chad Lawley were awarded the John Vanderkamp Prize by the Canadian Economics Association over the weekend. This prize recognizes the best paper in the journal Canadian Public Policy. The award was presented at the association's annual conference on June 3 in Ottawa.
Their article, "Milked and Feathered: The Regressive Welfare Effects of Canada's Supply Management Regime" was published in the journal with co-author Di Xiang, Lawley's former PhD student, who is now a professor at the Southwestern University of Finance and Economics in China.
"It's great to be recognized for our contribution to the debate over this contentious policy issue," Cardwell said upon learning of the honour.
In the award-winning paper, the researchers show that Canada's system of supply management for dairy and poultry industries is extremely regressive because it imposes relatively larger economic burdens on poor households than on rich households. (Watch a lecture on the paper here.)
Their findings were not warmly received by proponents of supply management, but their results have received widespread media attention (see below). When the paper was published, Cardwell told UM Today: "It is notable that all three national political parties staunchly support a system that impedes access to healthy foods, particularly for poor consumers…Such a policy counteracts poverty-reduction measures and healthy-eating initiatives that are undertaken by various levels of government."
But attitudes are now slowly changing, if not by industry, then by politicians. On May 31, MP Maxime Bernier, candidate for leadership of the Conservative Party of Canada, wrote an op-ed for the National Post about how he has changed his stance on the matter. Bernier's official statement on supply management policies quotes the research of Cardwell, Lawley and Xiang.
"We are extremely proud of these economists and the valuable insight they provided into our economic systems," says Karin Wittenberg, dean of the Faculty of Agricultural and Food Sciences at the University of Manitoba. "Issues of Supply Management are being vigorously debated in our country and this exemplary research paper provides the objective insights we need to help inform our policies. The University of Manitoba congratulates professors Ryan Cardwell and Chad Lawley on their success."
Media bonanza
This paper drew a lot of attention. For instance:
Op-ed:
Interviews:
Media citations (without interviews):
2014
2015
2016
Research at the University of Manitoba is partially supported by funding from the Government of Canada Research Support Fund.