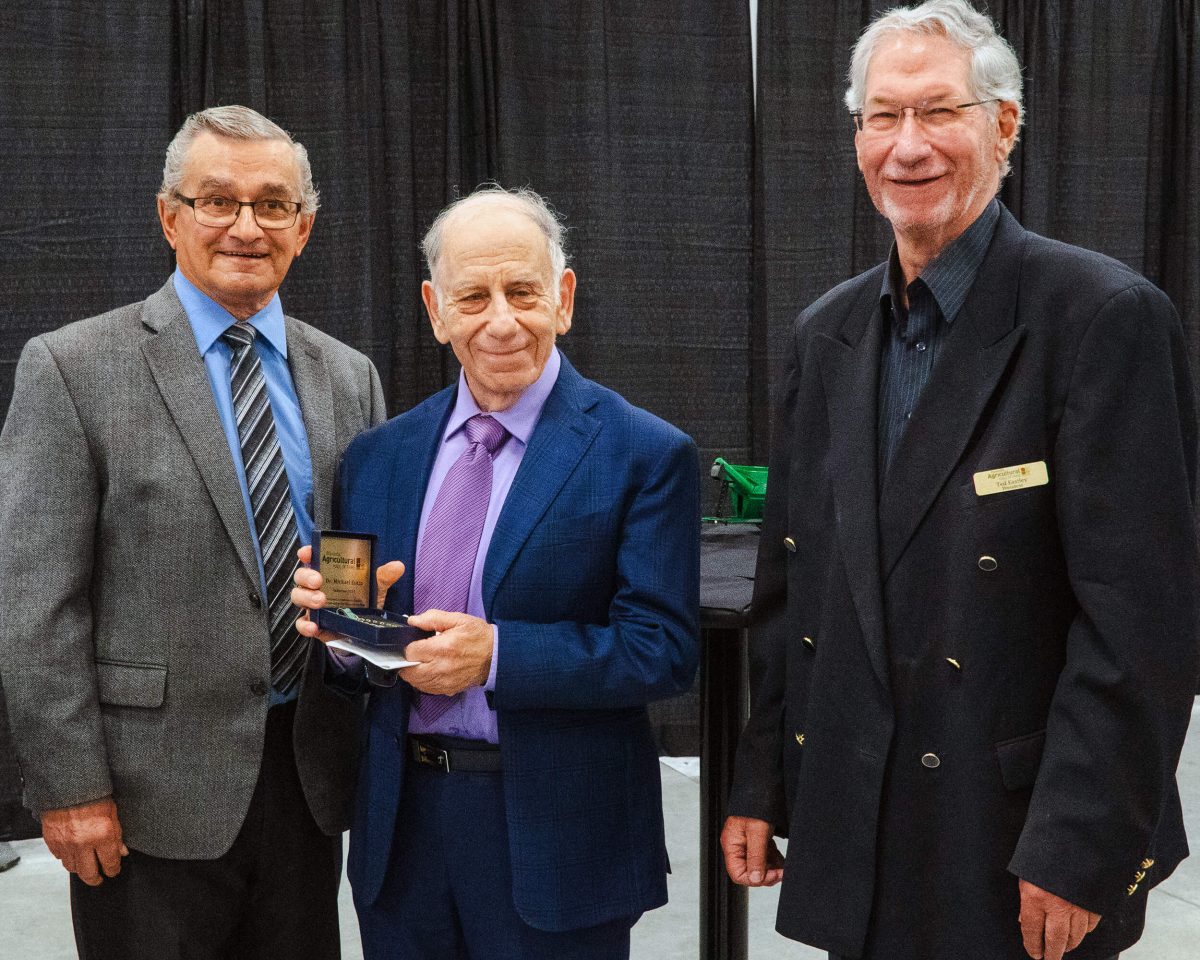 Michael Eskin inducted into Manitoba Agricultural Hall of Fame
July 20, 2023 —
Dr. Michael Eskin, professor in the Department of Food and Human Nutritional Sciences, was inducted this week into the Manitoba Agricultural Hall of Fame in honour of his world-recognized expertise in canola oil research and his many contributions to Manitoba's agri-food community.
The MAHF citation reads:
Dr. Michael Eskin is a highly respected figure in the Canadian agricultural industry, renowned for his exceptional contributions to canola innovation and utilization. Since beginning his tenure at the University of Manitoba in 1968, Dr. Eskin has played a pivotal role in transforming canola into the country's most profitable food crop.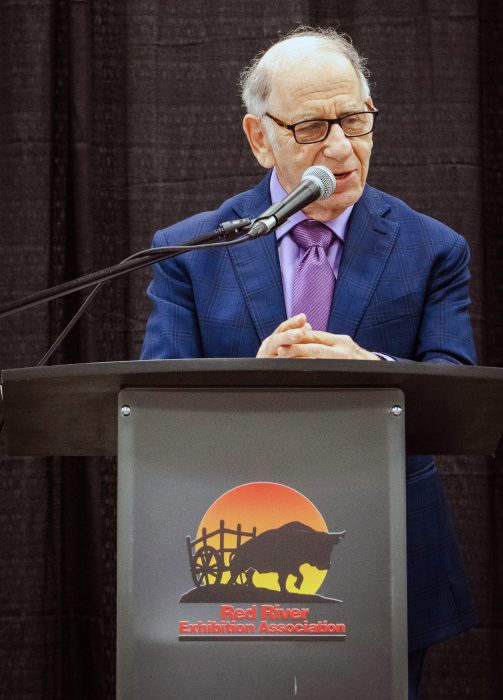 Throughout his career, Dr. Eskin's scientific breakthroughs have propelled canola research forward. His pioneering work includes characterizing enzymes responsible for fatty acid breakdown in canola and demonstrating optimal frying parameters and stability for various food products. He has also highlighted the hedonic attributes and preservation of canola oil in food, emphasizing its nutritional benefits and shelf-life characteristics.
Dr. Eskin's research has helped unlock canola's economic potential while underscoring its health advantages. He has studied the antioxidants and vitamins present in canola seed, meal, and oil, showcasing their positive impact on human and animal nutrition.
Collaboration has been instrumental in Dr. Eskin's work. He has worked extensively with national and international scientists, including esteemed researchers such as the late Dr. Baldur Stephansson, Dr. Bruce McDonald, Professor Marion Vaisey-Genser, Dr. James Daun, Dr Usha Thiyam-Hollander and Dr Vivian Bruce and many others. Together, they have advanced canola research, establishing it as a global food and feed crop.
Beyond his scientific contributions, Dr. Eskin's impact is evident in his publications, which include over 150 peer-reviewed papers and 18 textbooks. His widely acclaimed book, "Biochemistry of Foods," is a staple in university courses worldwide. Recognized for his exceptional distinction, Dr. Eskin was elected a Fellow of the Royal Society of Canada. He is the recipient of many prestigious awards from the American Oil Chemists' Society, the Institute of Food Technologists, and the Canadian Institute of Food Science and Technology. In 2016 he received the Order of Canada and in 2021, the Order of Manitoba. This year he received the title of Distinguished Professor at the University of Manitoba.
Moreover, Dr. Eskin's influence extends to the next generation of scientists. Through his mentorship and training, he has fostered the development of highly skilled individuals who continue to serve the agri-food industry. His dedication and contributions have significantly backed the ongoing economic advancement of canola.
Dr. Michael Eskin's ground-breaking research, collaborative spirit, and profound impact on the agricultural industry have solidified his place in the Manitoba Agricultural Hall of Fame. His induction is a testament to his remarkable achievements, leadership, and unwavering commitment to advancing the agricultural industry in Manitoba, Canada and internationally.