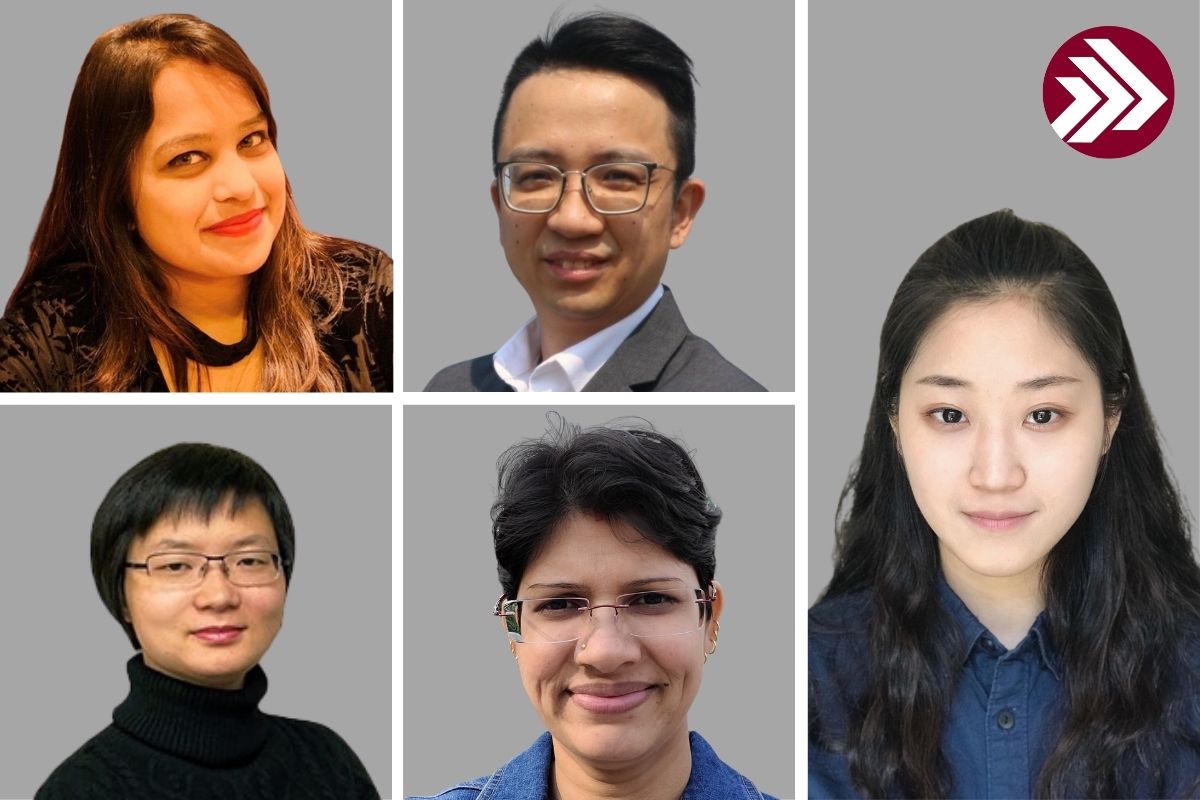 MFin and MBA students place second at the national STRIVE Case Competition
Asper School of Business kicks off the competition season with outstanding performance
October 14, 2021 —
The Asper School of Business Stu Clark Graduate School team took home second place at this year's STRIVE Conference hosted by the University of Toronto, Scarborough. The conference attracted more than 250 delegates from across Canada and featured top companies such as Nestlé, CPA Ontario, KPMG, and more.
The student competitors became business advisors for the day by hacking a real company's challenges and pitching their solutions to a panel of experienced judges. The Asper MBA and MFin team of five represented by Ranu Jain (MBA), Shixiang Wang (MFin), Wenting Zhang (MFin), Sidney Fung (MBA), Meenakshi Sharma (MBA) were tasked to work with a start-up social networking platform for sports fans. They competed against teams representing schools including the University of Toronto, University of British Columbia and University of Alberta.
"It is wonderful to see such success with this team in their very first competition experience. They were able to leverage the knowledge they gained from both the MBA and MFin programs," said Judy Jayasuriya [MBA/14], Lead of Experiential Learning and team coach. "Learning experiences like this are truly transformational and provide a unique opportunity for our students to advance competencies, showcase their ingenuity, and enhance their degrees."
The team received valuable support in their competition preparation by Asper School of Business faculty advisors Judy Jayasuriya and Howard Harmatz.
For more information about how to participate in case competitions please visit student experience or contact Judy Jayasuriya, Lead, Experiential Learning at Judy [dot] Jayasuriya [at] umanitoba [dot] ca