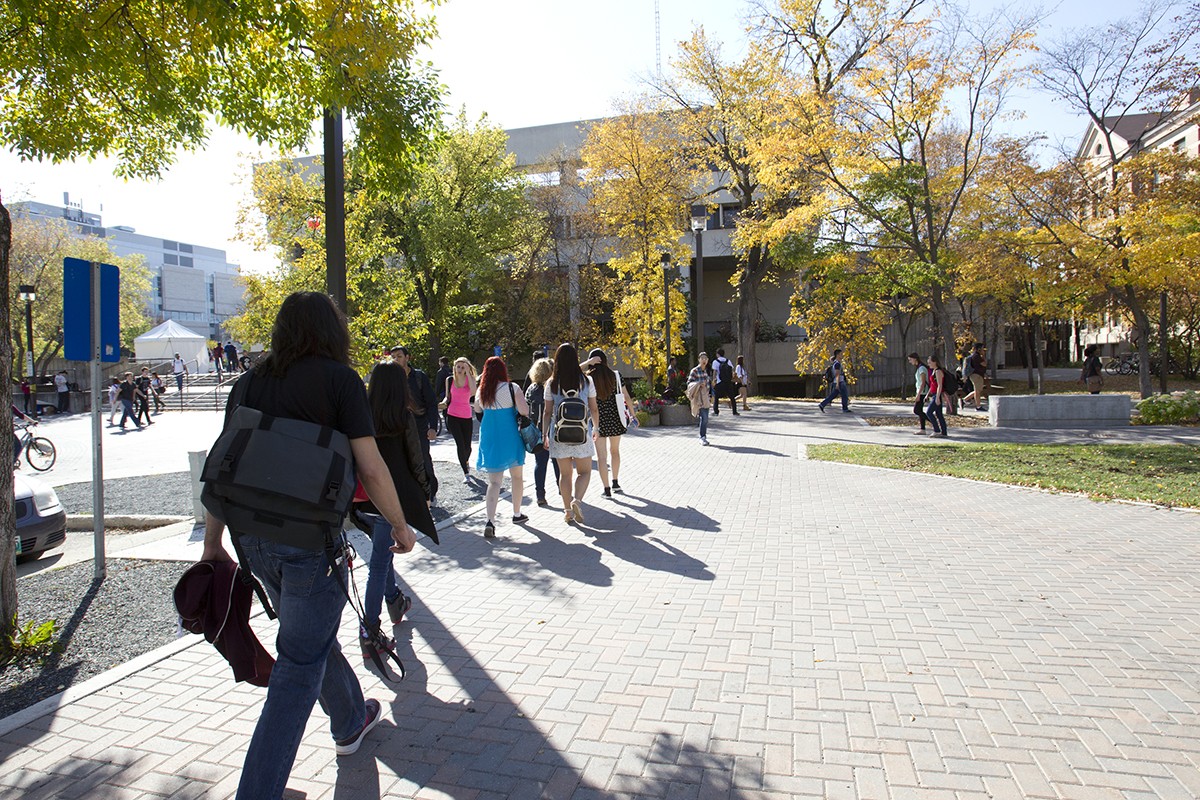 Message to students from Vice-Provost (Students) Susan Gottheil
November 21, 2016 —
The following is a message from Vice-Provost (Students) Susan Gottheil:
Dear Students,
We are pleased to announce that the University of Manitoba and the University of Manitoba Faculty Association (UMFA) have reached a tentative agreement. As a result, all classes are expected to resume as of Tuesday, Nov. 22.
While everyone is extremely relieved the strike is tentatively over, we recognize that you may still have many questions about the days and weeks ahead. Because each situation will differ, depending on which classes you are enrolled in and whether or not they were interrupted by the strike, we highly recommend that you attend class and connect with your professors and instructors.
Please be aware that:
Classes that were put on hold during the strike are expected to resume as of Tuesday, Nov. 22, and continue at their usual days and times (e.g. If your class took place on Tuesday at 8:30 a.m. before the strike, your first class will be on Tuesday, Nov. 22 at 8:30 a.m.).
Classes not impacted by the strike will continue as normal. It is recommended that you review the updated December exam schedule for possible changes to exam dates through Aurora MyExams.
The revised academic schedule can be found here. Please familiarize yourself with the new schedule at this time. Please note that some professional programs will be developing a different schedule suitable to the program; faculties will communicate those directly with the affected students.
In the spirit of continuing to mitigate the impact on students, we are recommending there be no tests or assignments due within 48 hours of resumption of classes (i.e., before Thursday, Nov. 24).
The stress and anxiety created by the uncertainty of the last few weeks will likely continue for many of you. We encourage you to visit this page for information on supports and resources available to help you cope with extra challenges you may be facing.
As we transition back into regular classes, students remain our first priority. We will continue to listen to your concerns and provide you with information as it becomes available. If you have any questions, please do not hesitate to contact us by emailing strikeinfo [at] umanitoba [dot] ca.
We look forward to seeing everyone back on campus and focusing on the completion of a successful academic year.
---
UPDATE: UMFA members ratified the agreement the evening of Nov. 21 and classes resume on Nov. 22, 2016.