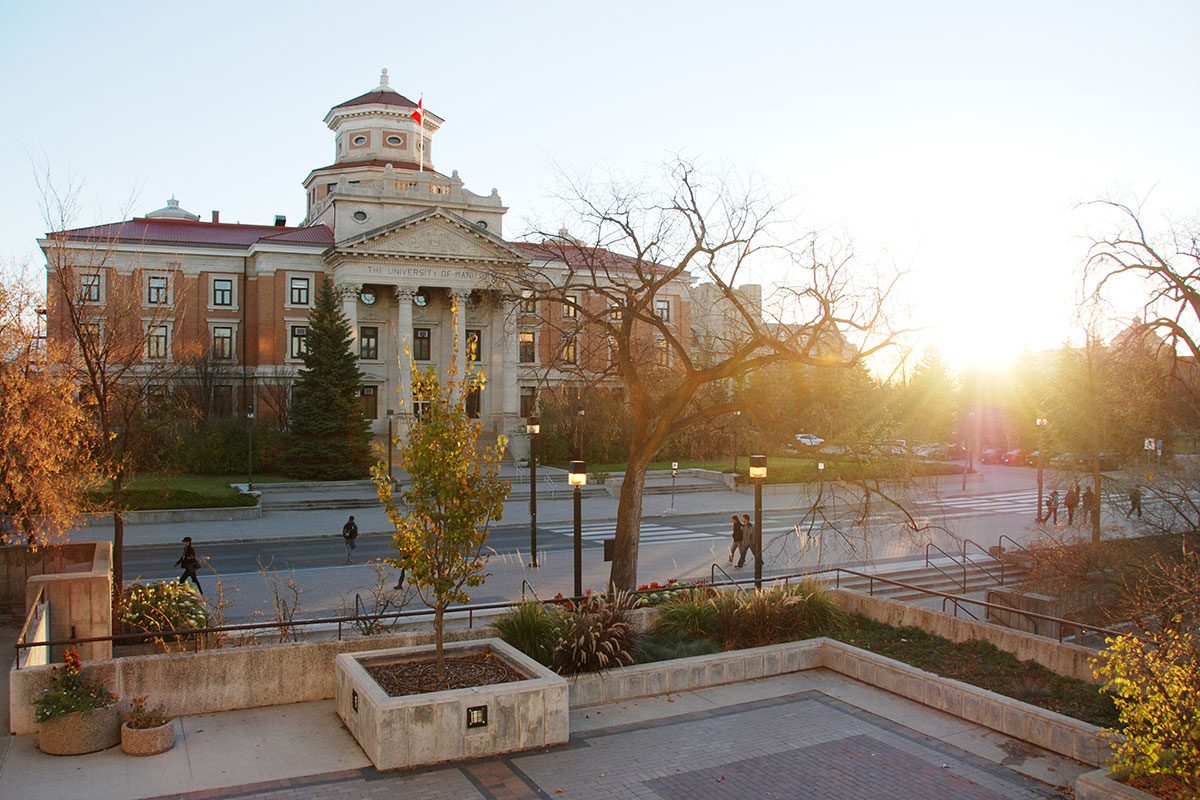 Message from President David Barnard regarding racist material on campus
November 2, 2018 —
Dr. David Barnard, president of the University of Manitoba, is speaking out about racist posters discovered on campus recently. Addressing the entire campus community, he says:
It has come to my attention that a number of racist posters have been posted on the University of Manitoba campuses as part of what is understood to be a coordinated international effort by neo-Nazi and white supremacist groups.
The University unequivocally condemns this and any other racist actions. There is no tolerance for hate and discrimination, as I made clear yesterday in my remarks at the vigil in honour of the shooting victims in Pittsburgh.
We share a sense of revulsion and need to act because of what we see happening around us. The treatment of refugees. The tone of anger and hatred in political discourse. The installation of corrupt regimes. A distressing number of hate crimes. Terrorist attacks.
As a place of higher learning, we are focused on scholarship; on the generation and passing on of knowledge and, I hope, a search for wisdom. Underpinning this broad idea is a shared perspective that working together – in community – is the best way to achieve this outcome.
We must fight back against ignorance with knowledge. Against intolerance and racism with inclusiveness and acceptance. Against complacency with our words and our actions.
The University has removed those posters that have been identified and Security Services is already investigating this incident. Anyone identifying additional locations is asked to bring them to the attention of Security Services as well.
Yesterday evening, I hosted a Visionary Conversations event that focused on the responsibilities of global leadership, bringing together strong voices from a variety of perspectives. Anyone attending would have been inspired by the thoughtfulness and caring expressed by our speakers and the members of our audience, and the resolve of this community to stand together against bigotry and hate.