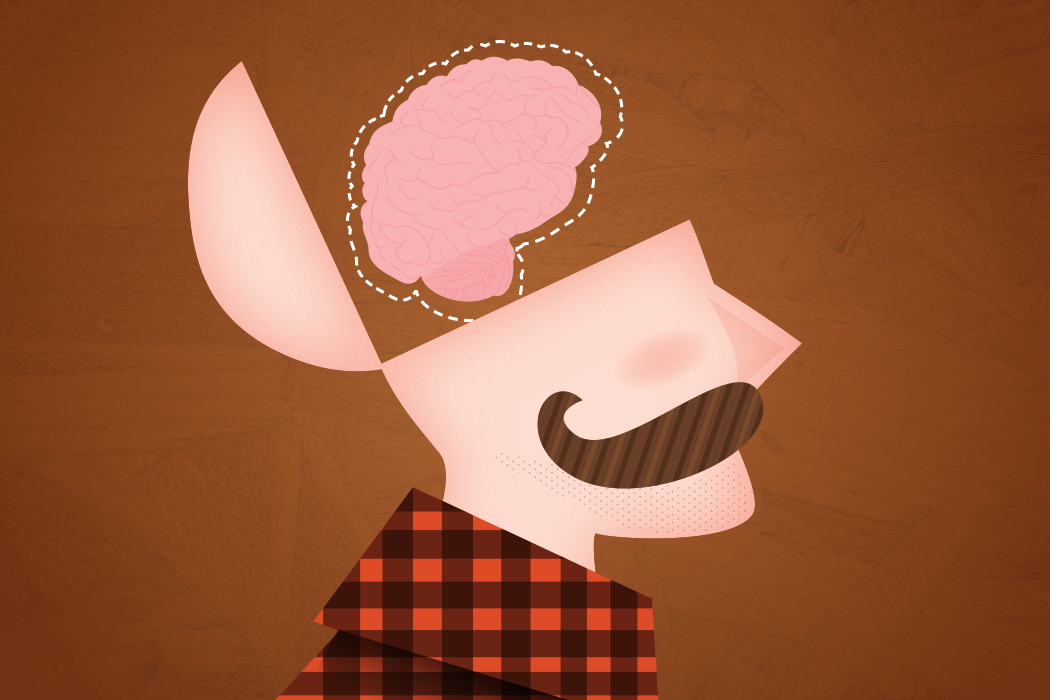 Deconstructing John Wayne
Researchers look to prevent suicide by using 'Men's Sheds'
November 6, 2013 —
Corey Mackenzie, associate professor of psychology, and Kerstin Roger, assistant professor in the Faculty of Human Ecology, are part of a 15-member network team that recently received nearly $3 million in funding from the Movember Foundation to help men deal with mental health issues.
The Canadian Men's Health Network is the body that runs "Movember", a campaign throughout November that sees men grow mustaches to raise funds for research and awareness about prostate cancer and men's mental health issues.
Over the next three years members of the Masculinities and Men's Depression and Suicide Network (MD&S-Net) will roll out 5 projects aimed at helping men cope with depression and suicide. Mackenzie and Roger's sub-project focuses on older men. Mackenzie notes that the majority of people suffering from mental health problems such as depression do not seek professional help. Because both male gender and older age are risk factors for unmet mental health needs, depressed older men are among the least likely group within the population to seek mental health treatment when they need it. This problem is amplified by the fact that this group is also at particularly high risk for suicide.
So why are older men so prone to inaction? Mackenzie notes two barriers to older men seeking mental health treatment: the pernicious ideal of the "real men", like John Wayne and the Marlborough Man, dictates that a true man has autonomy, emotional detachment, and toughness and therefore shouldn't seek help. The second barrier, there is just a startling lack of male-focused community services.
Therefore, Mackenzie notes, "older depressed men who subscribe to stoicism and self-reliance may be reluctant to seek help from traditional mental health care providers. And if these men look to non-traditional, male-focused community services to help them cope with emotional problems, they will be unlikely to find any."
One potential solution, Mackenzie proffers, is Men's Sheds, an idea originating in Australia. Men's Sheds are programs that integrate older men into the community through traditional male activities such as woodworking, crafts, gardening, and socializing. Supply and demand seems to suggest it works in Australia: it began there in 1978 with one shed, and now there are about 800.
Men's Shed are beginning to appear in Canada, but Men's Sheds are grass-roots organizations developed and run by older men, so starting a new shed is challenging. The Australian Men's Shed Association provides guidance but their instruction booklet is neither empirically-developed nor evaluated, and no such resources exist in Canada.
Thus, Mackenzie and Roger's team will develop a toolkit to help Canadians start new sheds, and launch the Canadian Men's Sheds Network website, supported by Movember's MD&S-Net to disseminate that resource and offer a virtual meeting place for those interested in building and attending Men's Sheds.
Fostering the growth of this movement in Canada, Mackenzie notes, "has tremendous potential to help prevent suicide and treat depression among older men, which is particularly important given our aging population and evidence of increasing rates of depression and suicide over time."
Research at the University of Manitoba is partially supported by funding from the Government of Canada Research Support Fund.