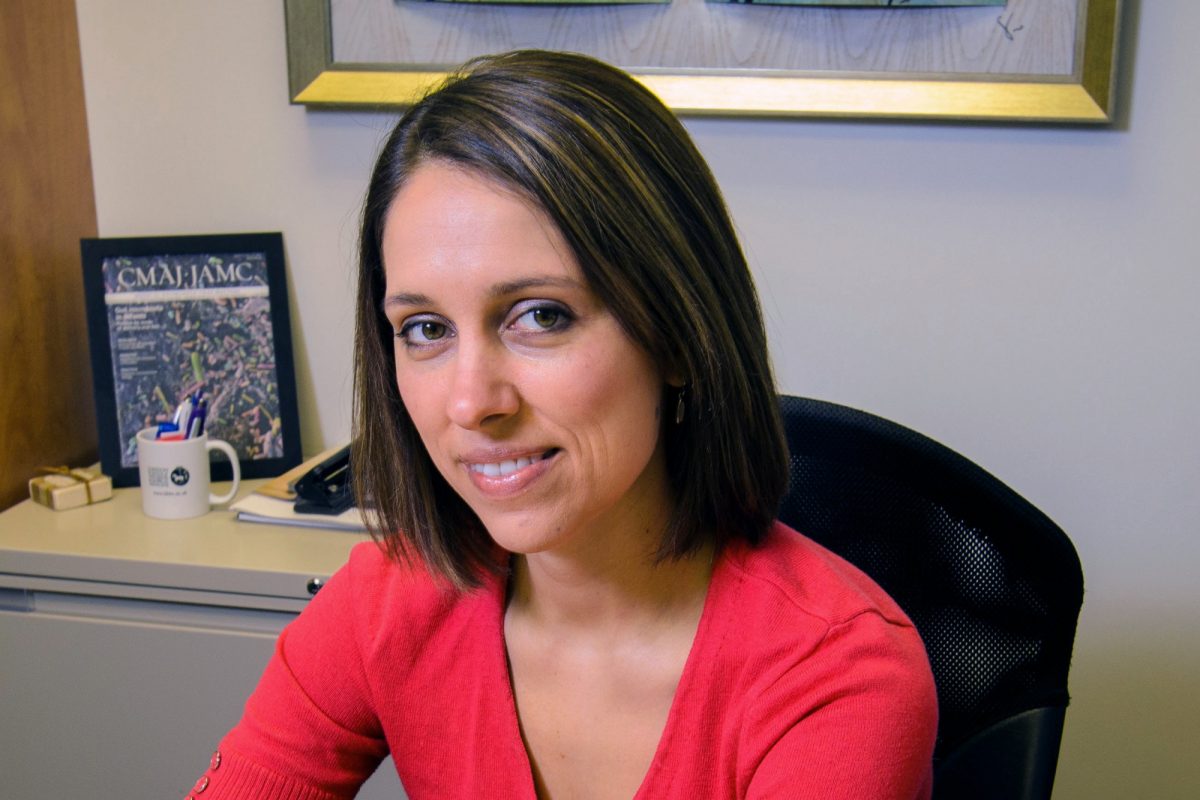 Meghan Azad
Named among Canada's Top 100 Most Powerful Women in 2020
December 1, 2020 —
2020 Women's Top 100 winner Dr. Meghan Azad is regarded internationally as being amongst the foremost experts in breast feeding and maternal child health.
When asked what inspires her, she says, "I'm inspired by my team! Our projects are large, collaborative and transdisciplinary. We are constantly learning from and challenging each other to break new ground with our research."
Azad, an associate professor in the department of pediatrics and child health at the Max Rady College of Medicine, holds a Tier 2 Canada Research Chair in Developmental Origins of Chronic Disease. She is also a research scientist at the Children's Hospital Research Institute of Manitoba and Co-Director of the Manitoba Interdisciplinary Lactation Centre.
She has an ambitious vision to disrupt and reimagine traditional approaches to research and policy about breastfeeding and breast milk. While the health benefits of breastfeeding are well-known, the biological mechanisms behind these relationships are poorly understood, and there is currently no surveillance system to monitor breastfeeding practices in Manitoba. To address these gaps, Azad co-founded the Manitoba Interdisciplinary Lactation Centre with Dr. Nathan Nickel of the Manitoba Centre for Health Policy. MILC is the first research facility in the world dedicated to applying an interdisciplinary and translational approach to breastfeeding and breast milk research. Studies at MILC will uncover how policies (e.g., cutbacks on lactation consultant services), programs (e.g., breastfeeding support groups), and social inequalities (e.g., poverty) impact breastfeeding rates and breast milk composition.
"I'm fueled by the excitement of doing cutting-edge science, and the drive to translate discoveries to make a meaningful impact on child health globally," she says.
In Canada, Azad is a recognized leader with the CHILD Cohort Study, a Canadian study following 3,500 children to understand the development of chronic diseases including allergies and obesity.
Internationally, Azad leads initiatives for the International Society for Research in Human Milk and Lactation (ISRHML) where she serves on the Executive Council. She co-developed the ISHRML Trainee Expansion Program, an initiative that supports trainees to visit other research groups around the world.
Azad has leveraged existing research to extend the research scope beyond Canada. One such projects is the International Milk Composition (IMic) Consortium, funded by a $6.5 million grant from the Bill & Melinda Gates Foundation to establish this new global health initiative dedicated to breast milk, bringing together five research groups studying maternal nutrition and infant growth in Tanzania, Pakistan, Nepal, Burkina Faso and Canada.
She also recently launched a global study—called IPOP—to investigate the impact of pandemic lockdowns on preterm birth and stillbirth, and assess the underlying causative factors. The International Perinatal Outcomes in the Pandemic study is a growing network of more than 100 collaborators spanning over 42 countries and bridging the fields of obstetrics, neonatology, epidemiology, DOHaD, pediatrics, infectious disease, statistics, global health, intersectoral feminism, participant engagement, data science and artificial intelligence.