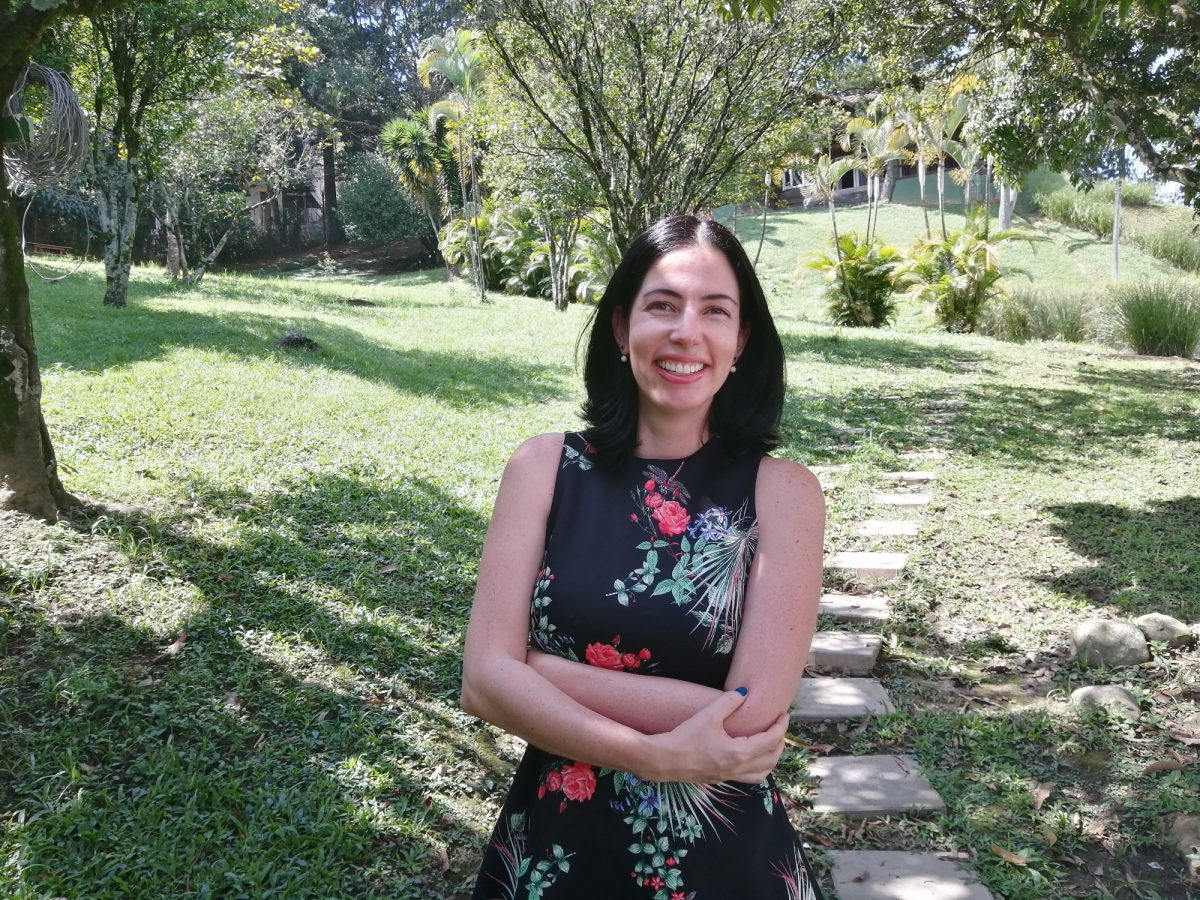 Meet Zulma Rueda, the new UM Canada Research Chair (CRC) in Sexually Transmitted Infection – Resistance and Control.
December 16, 2020 —
Zulma Rueda, the new UM Canada Research Chair (CRC) in Sexually Transmitted Infection – Resistance and Control, will join UM in 2021 as an associate professor, medical microbiology and infectious diseases, Max Rady College of Medicine, Rady Faculty of Health Sciences. She was awarded a Tier 2 CRC, which comes with $500,00 in funding over five years, from the Canadian Institutes of Health Research. UM Today caught up with her to learn a bit about her and the research she is undertaking.
Tell us about your research.
Amazingly, 25% of the global population is infected with latent tuberculosis infection (LTBI). LTBI is the dormant form that if 'contained' can prevent the development of active tuberculosis (TB) and TB transmission. There are no effective diagnostic tests to guide effective LTBI treatment for general population and for high-risk groups, where people living with HIV (PLHIV) have the highest risk of TB progression and causes one in three acquired immunodeficiency syndrome (AIDS)-related deaths, and it is a significant global health burden in some Canadian Indigenous communities. The World Health Organization has identified those with TB but not showing symptoms (called latent TB infection, LTBI), as the leading gap undermining global efforts to eliminate TB. This research program will identify factors in the blood, called biomarkers, in LTBI by studying genetic and non-genetic factors of exposure in well-defined TB cohorts from around the world. These biomarkers will allow the identification of those with LTBI so they can be treated before they become ill and infectious.
My program has always emphasised providing mentorship and excellent training for undergrad and graduate students. I am looking forward contributing to capacity building of future infectious diseases epidemiologies.
Tell us a bit about yourself.
I am from Colombia, based in Medellin since 1999, where I did my medical studies and PhD training in epidemiology. Medellin is the second most populous city, also named as the city of eternal spring.
Currently, I'm an associate professor at Universidad Pontificia Bolivariana, and on January next 2021 will begin my appointment as CRC at UM. I was introduced to UM during my PhD training in the IID&GHTP program led by Dr. Keith Fowke. That exposure allowed me to learn about the strength of UM in the area of infectious diseases and host pathogen interaction. For the past 8 years I've had active funded research with collaboration with UM, the National Microbiology Laboratory and the JcWilt National Retrovirology Laboratory. Through this collaboration I was involve in the development of an active exchange program that included BSc, master, PhD and clinical medicine and infectious diseases trainees, and this exchange program has a tremendous potential for expansion with mutual benefits to Colombia and Canada.
UM has a long history as a leader in infectious diseases research with strong HIV and STI research groups involved in diverse international research in Canada, Africa, Asia and South America, and this strong network will provide access to cohorts in different settings. Manitoba is now experiencing very high burden of sexully-transmitted infections (STI) and research is needed to help to understand the syndemics of STI and blood borne pathogens, in order to improve prevention and treatment.
What does CRC funding mean to you as a researcher?
In middle-income countries researchers do not receive protected time to do research. My CRC funding will allow me to dedicate almost my entire time to answer research questions. It will allow me to draw additional resources and collaborations to grow the research group and hopefully answer additional research questions. When you look at the CRC chair holders, you find a very strong group of highly qualified productive and diverse researchers in all disciplines across Canada. The opportunity to network with other CRC chair holders will allow me to bring an additional research lens.
How did you feel when you learned you were awarded your Canada Research Chair?
While speaking to my sister, I was checking my email and found out I was successful. I felt incredibly happy and proud and excited by the opportunity. This was the best evidence that you should always follow your dreams.
What inspires you?

There are many people that inspired me throughout all my life. But my two supervisors, Dr. Lazaro Velez and Dr. Maria Patricia Arbeláez taught me by example. They provided support no matter how ambitious the project was and comprehensive guidance and positive critiques.
What about you would people find surprising?
I spent my youth in Barranquilla [a port city located near the Caribbean Sea], I think my heart is in the coast. I love soccer, reading, cooking, and I'm a huge fun of salsa music and beaches.
Do you have any advice for students/young grad students starting their career?
People always will tell you what you cannot do. Follow your dreams. Dream, work, persevere, be open minded and flexible to new ideas and changes. And never give up your goals and dreams, no matter what people tell you.
Research at the University of Manitoba is partially supported by funding from the Government of Canada Research Support Fund.