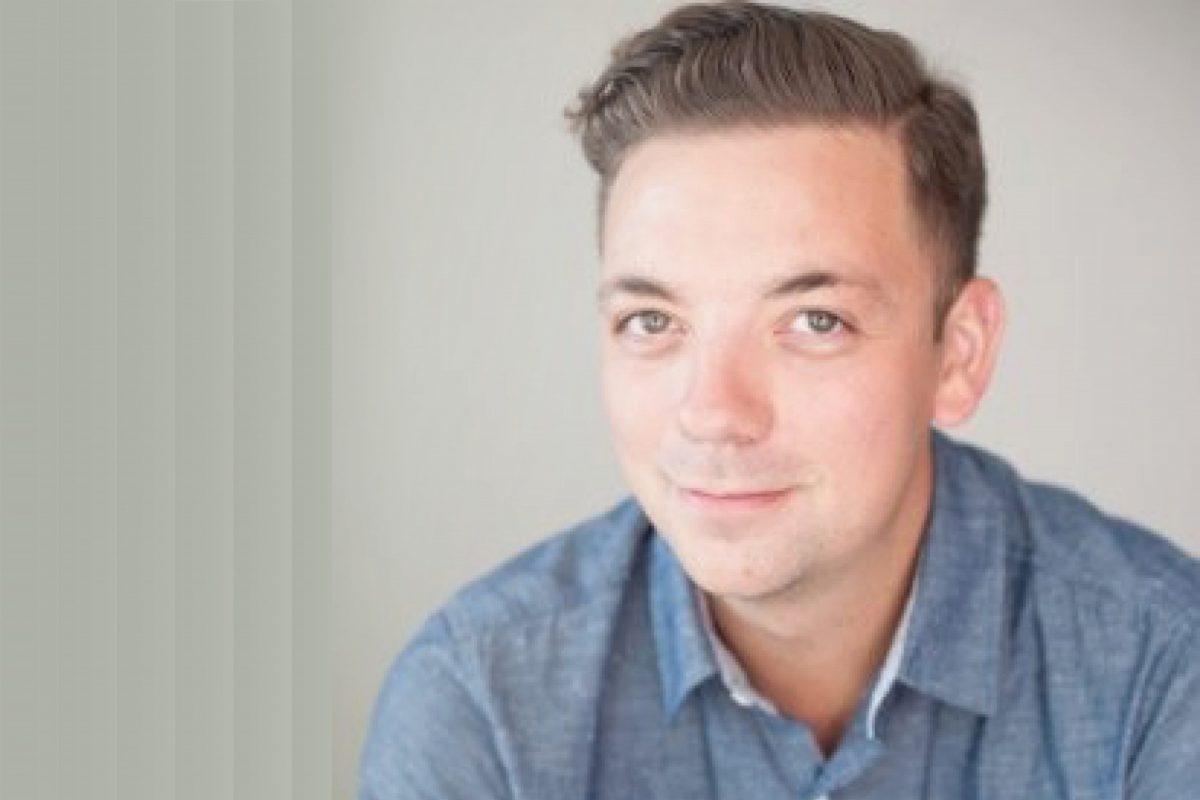 Meet Sean Hewlett, 2020-2021 Judy Micay Linhart and Samuel Linhart Scholarship in Interior Design recipient
May 11, 2021 —
Mrs. Judy Micay Linhart (B.I.D./1963) and Mr. Samuel W. Linhart (B.Comm./58, C.A./61) established an endowment fund at the University of Manitoba to provide scholarships for students entering the Faculty of Architecture's Department of Interior Design.
The 2020-2021 recipient, Sean Hewlett, is a first year, Master of Interior Design student and we asked him to respond the following questions:
What are you most proud of in regards to your educational achievements?
When I entered the pre-masters program in 2019, my GPA was 3.0 due to lackluster academic performance in my early 20's. In one year, I was able to increase that to a 3.8 GPA through hard work and dedication.
What professors have most impacted your learning in the Faculty of Architecture?
Any one of my professors who has taken the time to work with me, and help fill in the gaps of missing knowledge that comes with the Pre-Masters program. Kurt Esperson-Peters, Jason Hare, Kelley Beaverford and Shauna Mallory-Hill have all helped me in various ways these past two years.
What is the one thing people don't know about you that they would be surprised to learn?
My father was a professor of design at the U of W for 45 years. My older brother is an Architect. Both of whom graduated from the U of M faculty of Architecture. I always had an interest in design, but I'm the only one in my family who can't draw very well (at least it didn't come naturally) This made me think I could never be a designer or architect. Being a part of the Department of Interior Design has helped me challenge my own preconceived notions of what it takes to be a designer and helped me highlight my natural talents in other areas.
Who or what inspires you?
My Mother, who was a practicing physiotherapist and small business owner. She decided to do a career shift in her 50's and went into graduate studies. She showed me that you never have to be tied to one career for your life and there is no shame in starting from square one.
How has receiving this award helped with your educational achievements?
This award has not only helped with the financial burden that comes with any graduate studies, but has helped validate my confidence in my career & academic choices. To be recognized and supported helps with feelings of imposer complex that is commonplace among my generation.
What is one piece of advice you would give to students in the Faculty of Architecture?
Take risks! Don't design what you think your professor wants to see. Don't worry about what other students are handing in. This is the time to develop your own design process above everything else.
What words would you like to share with the donor of this award?
Thank you for your continued support of the students in this faculty. Interior design sits in a place between creativity and convention with the power to both inspire and help solve real issues. Scholarships like yours help us try to make the world a better and more interesting place.
Final Words?
"Never be too proud to design a bathroom" – David Hewlett, my Father