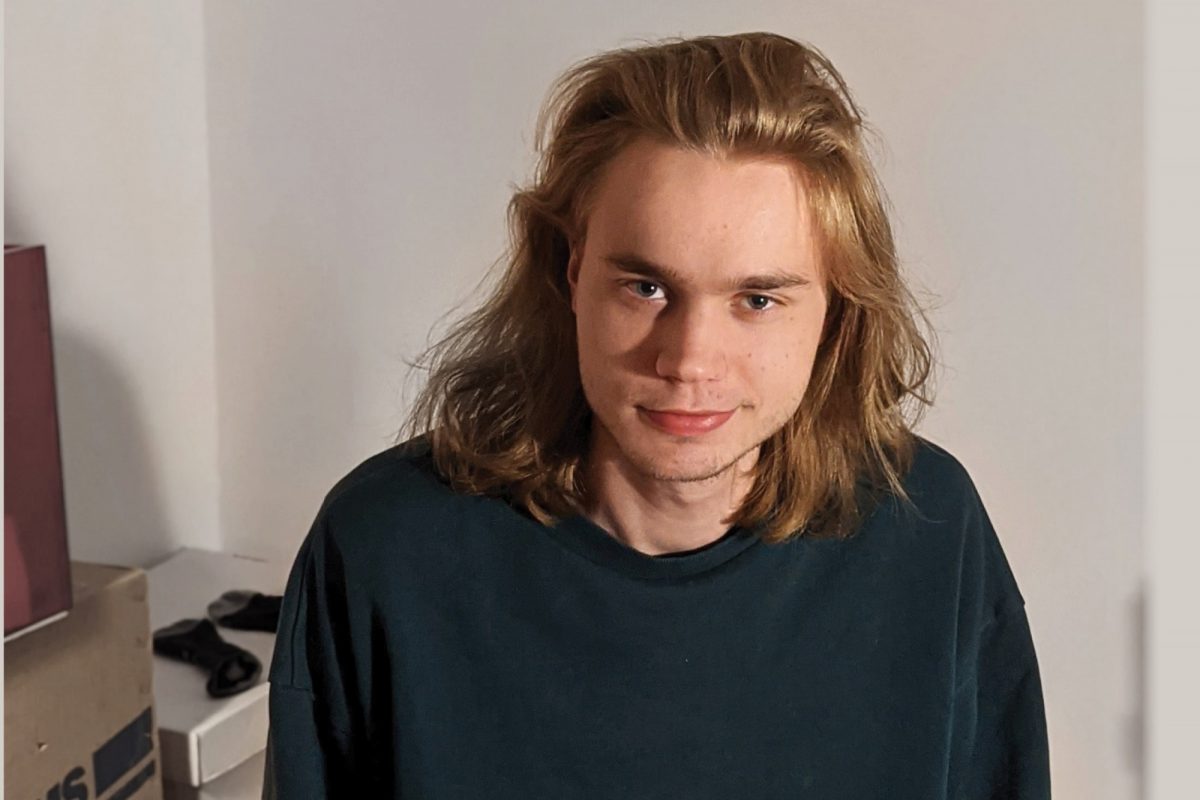 Meet Max Sandred, 2020-2021 Boe D. Wong Scholarship recipient
May 3, 2021 —
In memory of Boe D. Wong, B.Arch./51, son Brad Wong established an endowment fund at the University of Manitoba to reward the academic achievements of undergraduate students pursuing studies in Architecture in the Faculty of Architecture.
The 2020-2021 recipient Max Sandred is a 3rd year Environmental Design student in the Architecture stream and we asked him to answer the following questions:
What are you most proud of in regards to your educational achievements?
I am most proud of the diverse range of studio projects I have completed so far in my education. I believe that I have managed to engage the challenging questions posed by my studio instructors in thoughtful and unique ways. My time at the U of M has allowed me to develop strong opinions on architecture and formed my ambitions for the future of my career as an architect.
What professors have most impacted your learning in the Faculty of Architecture?
All of my studio instructors; Chad Connery, Ryan Coates, Jae Sung Chon, as well as Lisa Landrum who I have worked for as a research assistant, have supported, inspired and guided me in my work as a student.
What is the one thing people don't know about you that they might be surprised to learn?
Before coming into the Faculty of Architecture, in my U1 year I took many courses in the Faculty of Music and was considering pursuing a degree music rather than architecture.
Who or what inspires you and your design work?
My professors and peers at the U of M, and my family. My interests in other disciplines such as music, history and art have also deeply inspired me as an architecture student.
My time at the Faculty of Architecture has enabled me to develop and engage my interests in architecture, and has allowed me to explore personal interests that relate to my studies. I am very inspired and driven to continue exploring architecture as the field will need to adapt to, and address the challenges of our uncertain future.
How has receiving this award help with your educational achievements?
This award has allowed me to focus entirely on challenging myself and developing as an architect in my studio work and other schoolwork throughout this year, without needing to worry about having a job outside of school.
What is one piece of advice you would give to students thinking about joining the Faculty of Architecture?
If you are curious and inspired by the world around you, architecture is a great field to pursue. The Faculty of Architecture at the U of M provides a unique opportunity to explore whatever matters to you personally.
What words would you like to share with the donor of this award?
I am very honored and inspired to have received the Boe D. Wong Scholarship. This award is not merely financial support, but also an encouragement to continue my endeavors in the field of architecture. I am very grateful to Mr. Boe D. Wong's family.