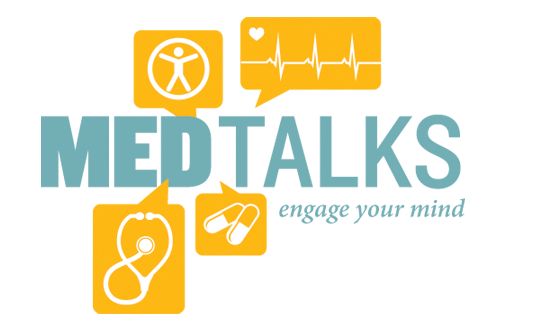 MedTalks 2014-15 kicks off on Wednesday
November 10, 2014 —
MedTalks, the series of stimulating and interactive public lectures by acclaimed University of Manitoba Faculty of Health Sciences professors, is back and bigger than ever.
The event, which in years past was held at the U of M's Bannatyne campus, will now take place within the comfy confines of the Reh-Fit Centre at 1390 Taylor Ave. approximately every six weeks from November 2014 to April 2015. The series is free to attend and registration is open to all.
MedTalks' 2014-15 run kicks off on Wednesday, Nov. 12 from 7:00 to 9:00 p.m. with a timely lecture on preparing for tropical travel and avoiding "traveler's disease" in a presentation entitled Traveling and Your Health: Don't let sickness spoil your next vacation, from Dr. Pierre Plourde, Medical Director, Travel Health & Tropical Medicine, Services, Winnipeg Regional Health Authority, and Dr. John Embil, Professor of Internal Medicine and Director of Health Sciences Centre, Infection Prevention and Control Unit.
"It is rare that the general public has the access and opportunity to hear from and engage with world-class medical professionals on topical health issues that matter to them," says Jeff Sisler, Associate Dean, Continuing Professional Development, Faculty of Health Sciences, University of Manitoba. "By the end of the series, people will gain more insight into health care for their brain and body – and be able to share those lessons and insight with others."
Each MedTalks has a different and important theme. Other topics throughout the five-event public lecture series include:
January 7, 2015 | 7-9 P.M.
• Menopause
• Breast Health
February 11, 2015 | 7-9 P.M.
• Osteoporosis & Osteoarthritis
• Hip & Knee Surgery
March 25, 2015 | 7-9 P.M.
• Seasonal Allergies
• Sun Safety & Skin Cancer
April 22, 2015 | 7-9 P.M.
• Pain Management
• Medical Marijuana