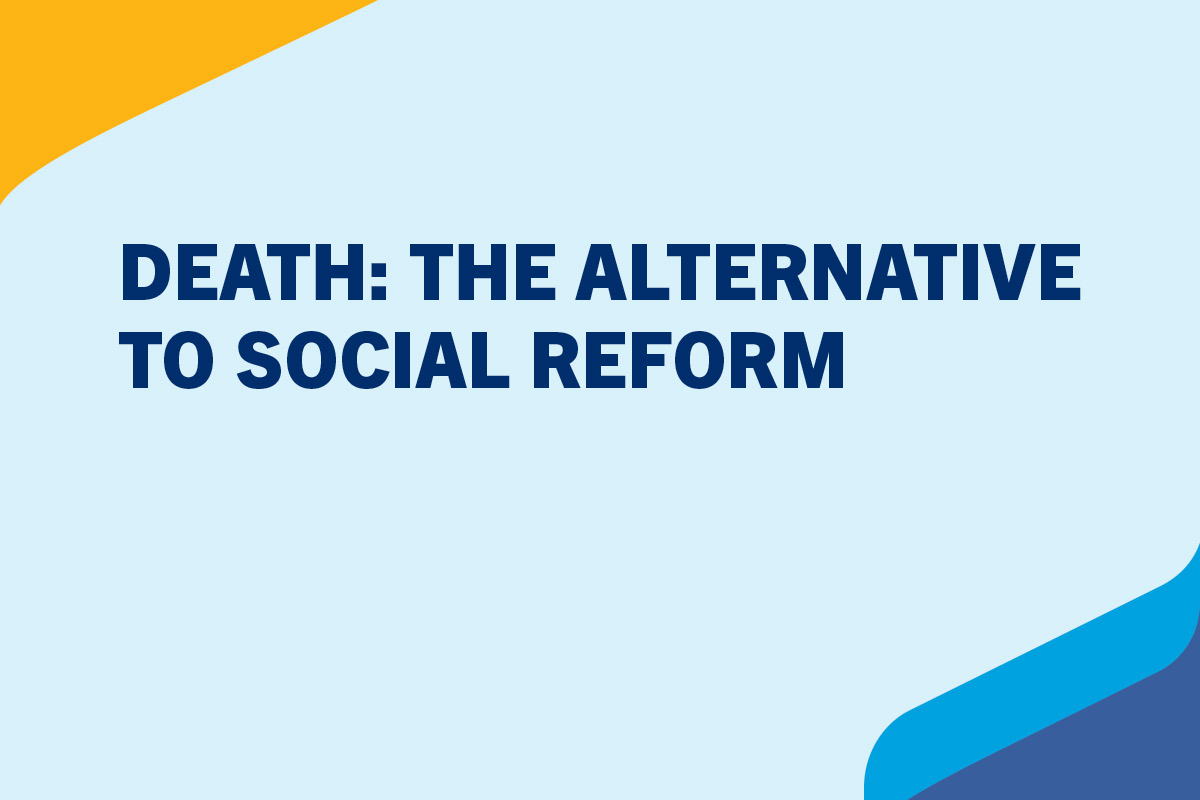 Medical Assistance in Dying panel discussion to give voice to the disadvantaged
Virtual event includes diverse perspectives
October 21, 2022 —
On October 24, 2022 join the conversation and attend the Death: The Alternative to Social Reform – Disability Activists and Advocates Speak Out on MAiD (Medical Assistance in Dying) discussion, as panelists from a variety of backgrounds shed light on MAiD legislation and the impact this legislation is having on the lives of many disadvantaged groups.
This virtual event will feature in-depth dialogue and provide an opportunity to learn about the experiences of people with disabilities and the inadequate protections surrounding Medical Assistance in Dying. Although these unique experiences are often discredited and dismissed, this discussion is an opening for understanding and an opportunity for awareness and advocacy.
Don't miss this essential conversation:
Death: The Alternative to Social Reform
Disability Activists and Advocates Speak Out on Medical Assistance in Dying (MAiD)
Date: October 24, 2022
Time: 2 PM – 3:30 PM
Location: Virtual event on Zoom
Moderator Cade Kuehl, a current UM PhD student and disability researcher at the Office of Equity, Diversity and Inclusion for the Rady Faculty of Health Sciences, is looking forward to sharing how UM is committed to taking a leading role in accountability to disabled voices through the training of future medical and health professionals. "To truly make MAiD a choice, it must be among alternatives that ensure a baseline quality of life that respects the person's dignity and independence." says Kuehl. "MAiD does not necessarily need to be opposed, but its employment as a solution to poverty and homelessness does."
Panelists and disability activists who will share their experiences and expertise include:
Nancy Hansen [Ph.D.]: UM Professor and Director of the Interdisciplinary Master's Program in Disability Studies. Nancy is also the co-editor of Routledge History of Disability and Untold Stories: A Canadian Disability History Reader.
Heidi Janz (She/Her/Hers) [Ph.D.]: Core Faculty Member and Associate Adjunct Professor with the John Dossetor Health Ethics Centre at the University of Alberta. Heidi is a national disability-rights advocate and specializes in Disability Ethics, Critical Disability Studies, and Research-Based Drama.
The Honourable Marilou McPhedran [C.M.]: Human rights lawyer, professor and activist, Marilou was appointed as an independent senator in the Parliament of Canada in 2016. For over 20 years, she has facilitated access to UN sessions for students and provided practical skill building through rapporteur services to NGO presentations.
Alicia-Ann Pauld: Sociology and sexuality studies graduate, with work centering around ableism, racism, misogyny, homophobia, and biphobia. Alicia-Ann regularly uses her influence to shed light on issues close to her heart.
More speakers are to be confirmed and details will be updated.
This event is sponsored by: Office of the President, UM Executive Lead-EDI, Rady Faculty of Health Sciences, Vice-Dean, Indigenous Health, Social Justice and Anti-Racism and Taking Down Ableism Working Group.