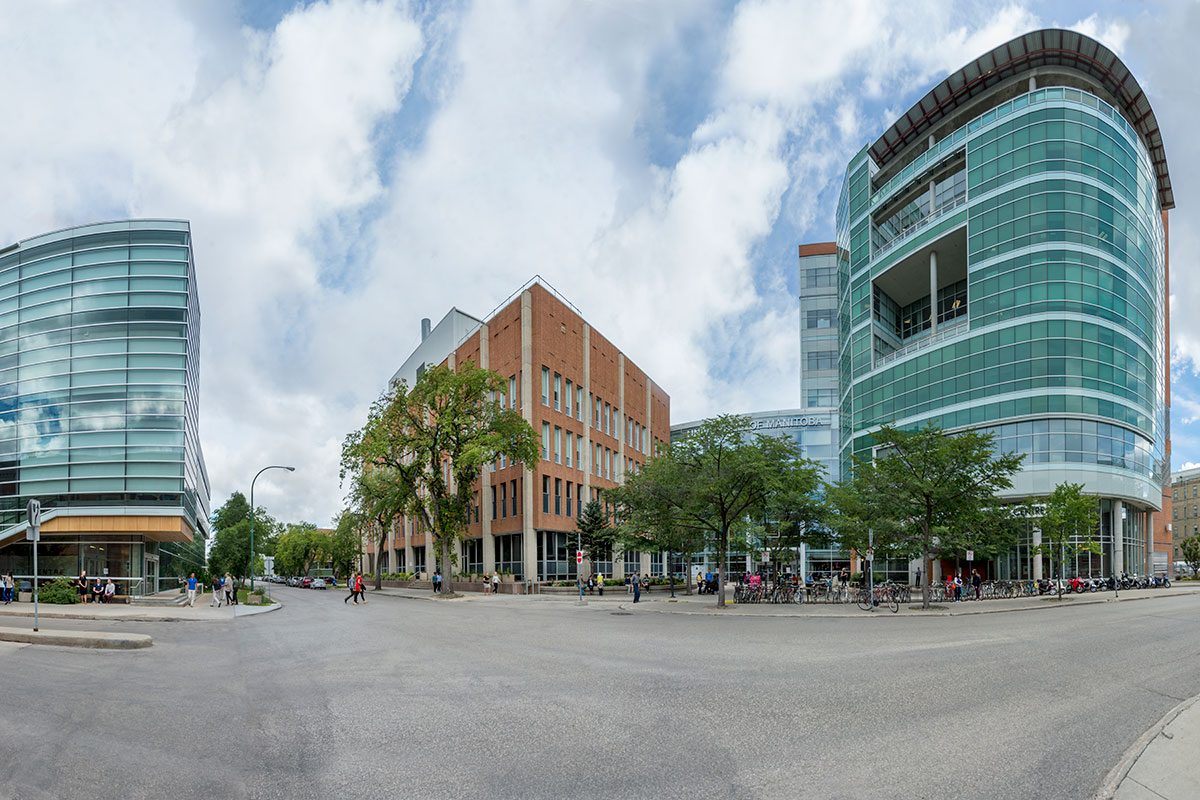 McDermot Ave. pedestrian and cycling connection coming
August 24, 2017 —
UPDATE: Aug. 24
The City of Winnipeg starts construction starts Monday, Aug. 28 on a new east-west pedestrian and cycling connection. As part of this project, McDermot Avenue by the U of M Bannatyne campus will permanently become a one-way street in the eastbound direction.
The City of Winnipeg project website is available at www.winnipeg.ca/WestAlexander.
It includes a new routing map that shows the traffic changes happening as part of this project along with suggested routes to McDermot as well as additional FAQ.
See the news release: (http://winnipeg.ca/cao/media/news/nr_2017/nr_20170824.stm#2).
PLEASE NOTE: For the safety of all users and in accordance with the Highway Traffic Act, cyclists are reminded to please dismount and walk your bicycles on the sidewalk along McDermot Avenue during construction.
---
A new east-west pedestrian and cycling connection will be constructed by the City of Winnipeg along McDermot Avenue, through the heart of Bannatyne campus.
The West Alexander Pedestrian and Cycling Corridor project is part of the City's Pedestrian and Cycling Strategy, and will provide a new dedicated bicycle route along McDermot Avenue. The City's construction notice for the project is available here.
The recommended design, developed through broad consultation with the public as well as adjacent stakeholders including the University, can be viewed here.
The design includes a bi-directional separated bike lane on the south side of McDermot, as well as raised intersection and crosswalks at McDermot and Emily Street, to improve pedestrian safety at that corner.
Vehicle travel on McDermot will change to one-way eastbound between Arlington and Sherbrook. On-street parking will remain on the north-side lane. The Route 36 express bus will continue to service the campus at the bus stop on Emily Street.
Many of this project's features align with the University's Bannatyne Campus Master Plan, which was developed through extensive engagement with the University community and surrounding neighbourhoods. The plan prioritizes increased pedestrian safety and walkability on campus, particularly at McDermot and Emily; a more pedestrian-friendly feel along McDermot Avenue as the campus' main pedestrian spine; and better cycling access both to and within the campus.
The City expects construction to begin in August, and run through to completion in the fall.
For more information, visit the City's West Alexander Pedestrian and Cycling Corridor website.