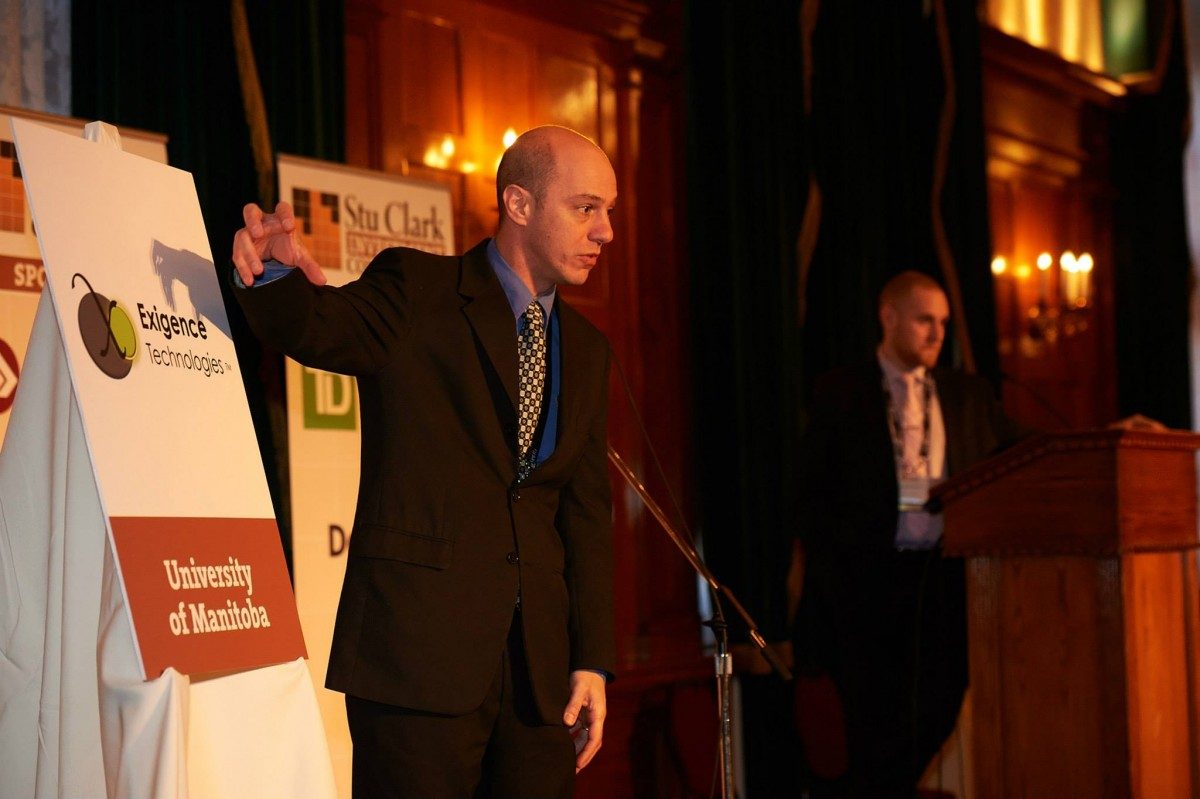 MBA alumnus grows Winnipeg business network
November 21, 2018 —
Javier Nudler [MBA/14] is an Asper MBA alumnus with a passion for helping Winnipeg business owners grow their businesses and make meaningful connections.
Although Nudler possesses an infectious passion for Winnipeg, his journey did not start there. He is originally from Argentina and moved to Winnipeg fifteen years ago with his wife and son.
Some might think moving from Argentina to Winnipeg with your small family would be quite the culture shock, but Nudler begs to differ. "Argentina is quite a modern country. The transition wasn't that bad," explains Nudler. He notes that even when it came to winter, the benefits of moving to Canada far outweighed the change in temperature. He says: "I didn't even think of the winter when we chose to move."
Nudler now calls Winnipeg home, where he serves as the executive director for BNI Manitoba. The organization is the largest global network of local business owners with the purpose of increasing the profile of members' businesses. Members also have the added benefit of having a positive, supportive and structured environment for like-minded entrepreneurs in different professions.
This desire to help others and improve the community we live in began while Nudler was pursuing his MBA part-time while working in sales.
Nudler says pursuing his MBA inspired him to own his own business, leading him to purchase the BNI Manitoba franchise when presented with the opportunity in late 2017.
Since then, BNI Manitoba has grown to 145 members, with nine chapters in Winnipeg, with plans to expand to other cities within the province.
Nudler says: "The skills and tools I collected while completing my MBA at Asper really helped me solidify what I was passionate about and started me on this path of supporting other entrepreneurs on their own journey."
Nudler says what excites him about helping other business owners onto the path of success is the collective goal of improving the community we all live in, "Businesses not only help get the word out in terms of referrals, but also act as a support for each other," says Nudler, "This can only help strengthen the Winnipeg business community."