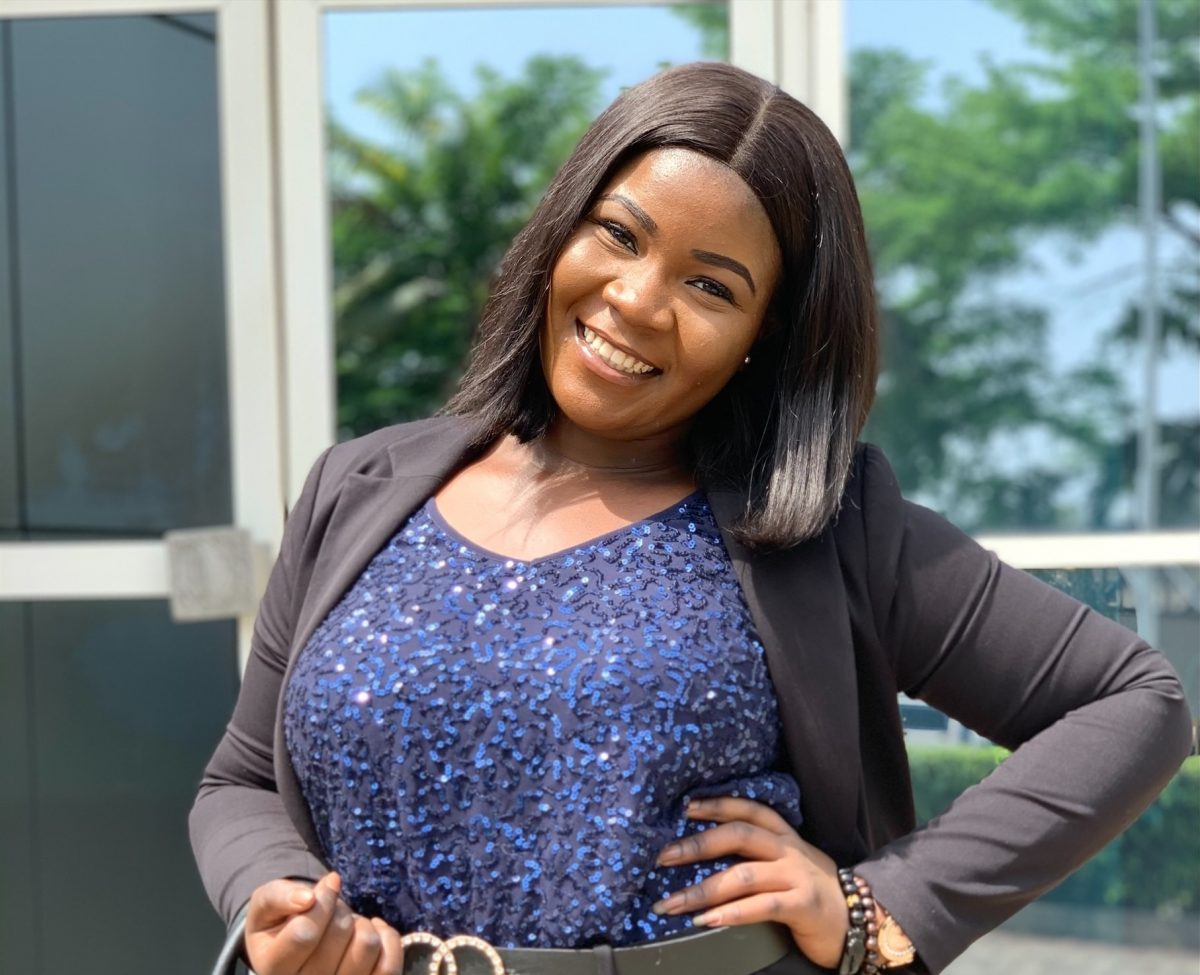 Master of Finance student aspires to advance small business growth in Africa
Osunrinde aims to improve her finance acumen to make a difference in the global business world
October 25, 2021 —
Asper graduate student Temitope Osunrinde has her future clearly in sight. As a new student in the Asper Master of Finance program, Osunrinde plans to use the financial knowledge she gains at Asper to create solutions that can provide small businesses in Africa with more opportunities to operate on a global scale.
"The program can complement my accounting and entrepreneurial skills with exposure to wealth creation so it can position me to better tackle finance problems faced by small- and medium-scale enterprises in Nigeria," said Osunrinde. Already an established entrepreneur in her home country of Nigeria, Osunrinde is the founder of an emerging tech-driven leather craft company called Elizabeth Blac Leather Craft.
"I train shoe and bag startups in Africa on business development and empower them with the right manufacturing skill-set to compete globally, along with the management of my male footwear brand."
Based on her strong entrance GPA, Osunrinde received an IGSES International Student Scholarship from the University of Manitoba Faculty of Graduate Studies which will cover part of her Master of Finance tuition. Osunrinde noted that she selected the Asper Master of Finance program as she felt it would serve as a strong foundation for her business aspirations and would bolster her accounting degree and professional accounting experience from PricewaterhouseCoopers.
Osunrinde has other professional accounting qualifications, which include the Association of Accounting Technicians in West Africa and the Institute of Chartered Accountants in Nigeria, where she has completed her exams and is awaiting induction. She has completed her CFA level 1 and has her CFA level 2 exam set for November 2021.
"My passion has evolved from interests in administrative accounting to taking a transition path that will position me for opportunities in the dynamic business world," noted Osunrinde. After launching her tech-driven footwear brand in 2019, Osunrinde developed an appreciation for the importance of effective management exposure, finance and operations.
"Seed and growth-stage companies experience many limitations with a growing funding gap in less prominent markets and funding needs for startups and businesses like mine in my home country of Nigeria," said Osunrinde. "I am interested in creating solutions that can provide small businesses like mine in Africa opportunities and exposure to operate on a global scale. The globally focused Asper Master of Finance program will help make this dream a reality and will provide a much-needed launch-pad for my future aspiration and career redirection."