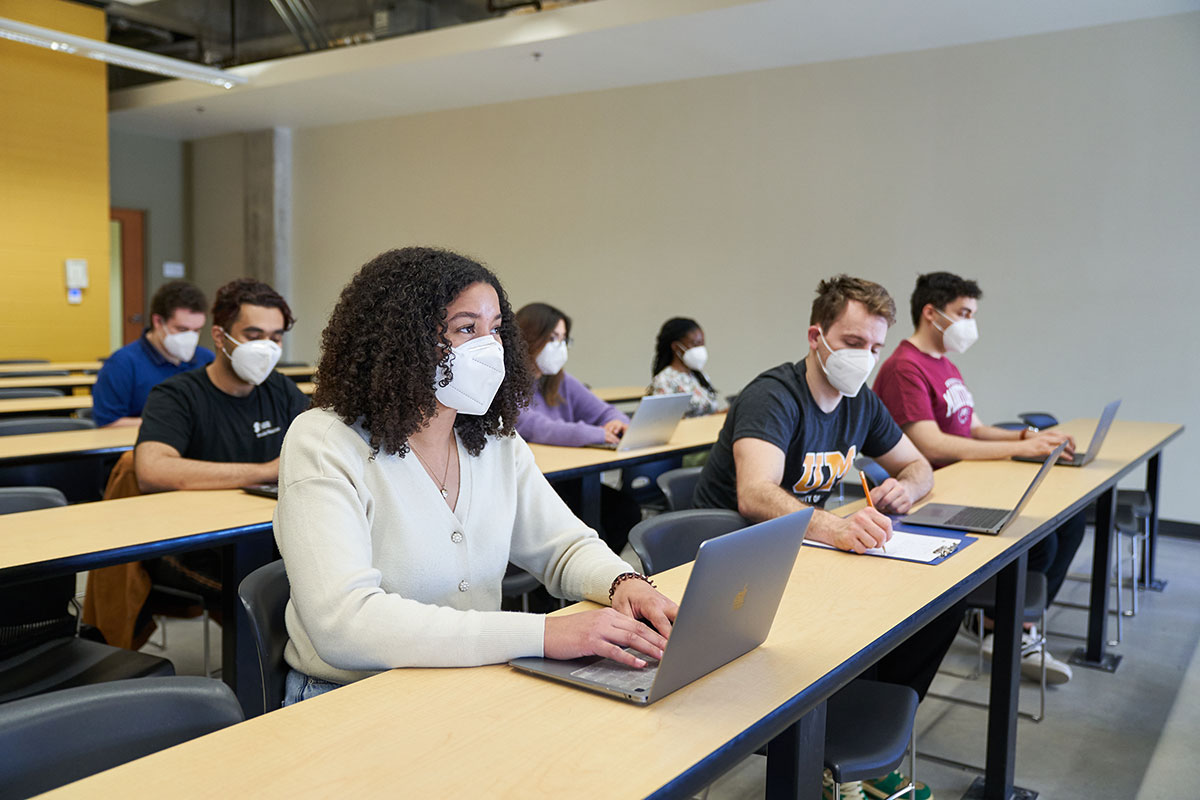 Mask policy extended for Winter Term 2023
December 12, 2022 —
The following is a message from Dr. Michael Benarroch, President and Vice-Chancellor:
Dear UM community,
The University of Manitoba is extending its mandatory masking policy into the Winter Term to continue supporting a safe work and learning environment.
We made this decision after consulting with public health experts and our UM community. We have heard from many of you, and we recognize that there is a diverse range of perspectives on the current need for masks. At this time, many in our community continue to ask that UM maintain its mask policy to support a safe in-person environment.
Though we know a mask mandate can't continue indefinitely, we also know that COVID and other respiratory infection cases are high and putting significant strain on our health care system. Masks are among the most effective public health tools to reduce transmission, and use is far greater when supported by a mandate.
We will look at easing the mask mandate when it is safer to do so. Going into Winter Term, a mask mandate is the best way to protect our community right now.
Please find details of the policy here, and thank you for taking this important step to protect yourself and our community.
Protect the herd. Wear your mask this Winter Term.
Thank you. Miigwech.