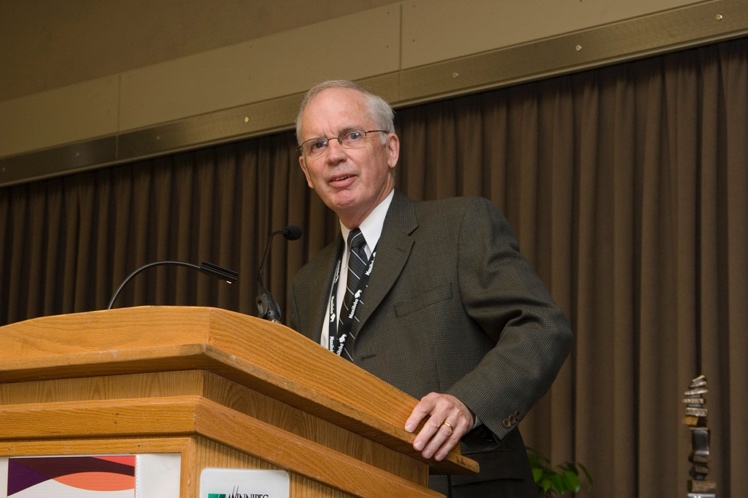 'Manitoba will survive,' says UM political analyst
April 13, 2020 —
In an editorial in the Winnipeg Free Press, Dr. Paul Thomas, professor emeritus of political studies at UM, looks at the dual crises of the pandemic and the related economic downturn that is affecting Manitoba.
He notes that during the past few years, the provincial government had taken steps to reduce "slack" or excess staff and resources in order to trim its budget. It also built up an emergency fund, but that source of funding could be completely depleted in a matter of weeks.
Thomas notes: "During emergencies, policy creativity becomes crucial. Studies indicate the middle managers are often the source of innovation. When downsizing occurs, planning and policy analysts are often seen as expendable. Some departing managers will leave with first-hand knowledge of how past crises were handled. Finally, middle managers have the operational knowledge needed to repurpose spending, staff and equipment to address an emergency."
Thomas believes that a smaller workforce will put a strain on employees during the pandemic, and that: "…there are fewer people to do the extra work involved with meeting the urgent requirements of an emergency while still maintaining regular government operations."
Nevertheless, he believes Manitoba will survive the "dual crisis," but that an in-depth analysis will be required to determine how successful Manitoba was able to ride out the storm.