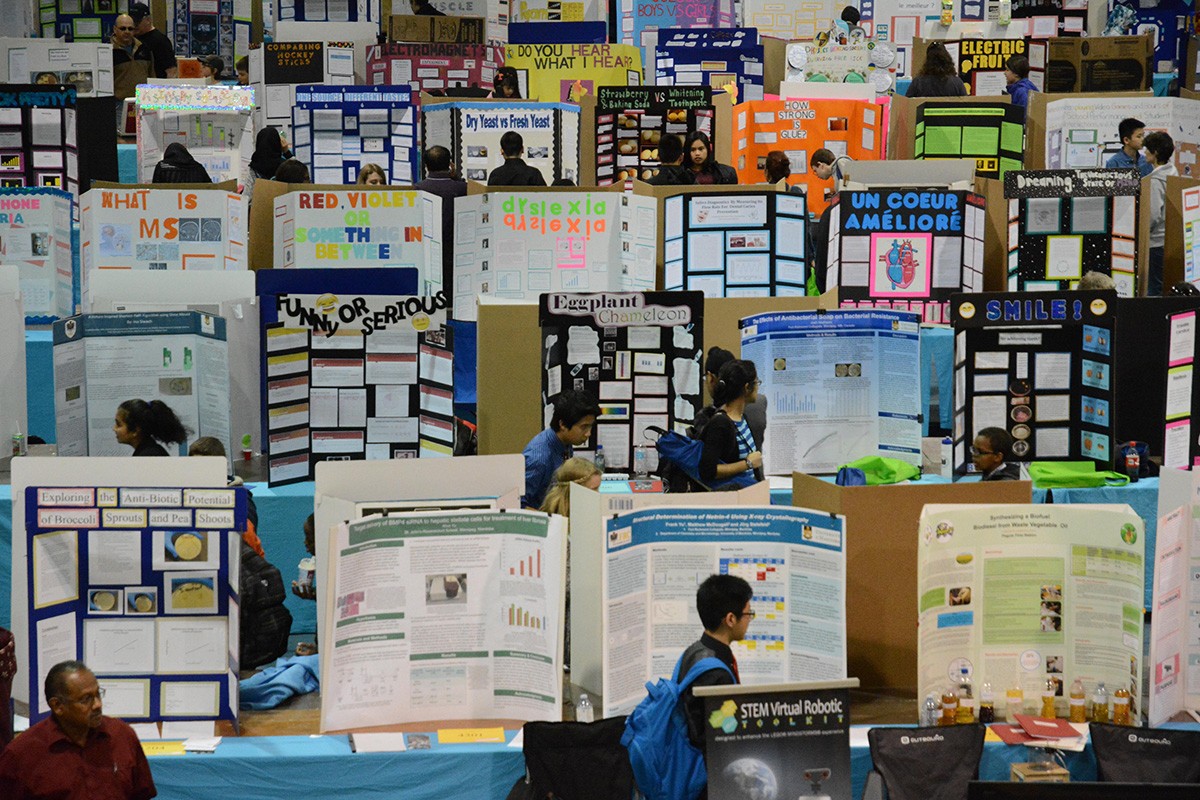 Manitoba Schools Science Symposium celebrates 45th anniversary
April 22, 2016 —
This year marks the 45th anniversary of the Manitoba Schools Science Symposium (MSSS). More than 400 young scientists will participate in the province-wide symposium Friday, April 22 to Sunday, April 24 2016 at the Max Bell Centre on the University of Manitoba campus.
"We are proud that MSSS has reached this important milestone. For 45 years MSSS has stimulated student interest in Science, Technology, Engineering, and Math (STEM) fields," said Alastair Komus, a member of the MSSS board of directors. "This event continues to provide students with a valuable opportunity to share their experiences in scientific research and experimentation. Many of our alumni have used this experience to become leaders in their chosen fields."
On Friday, students will participate in interactive science activities and mentorship opportunities.
The Friday activities are being expanded this year to include tours of the University of Manitoba science and engineering labs for grade 10-12 students, while younger students will have the opportunity to participate in hands on science activities led by UofM Let's Talk Science students. On Saturday, the students will present their projects to judges from industry and academia.
Eight students will be chosen to participate at the Canada-Wide Science Festival (CWSF) being held in Montreal, from May 15th to 20th. In addition to the trips, more than $25,000 of awards will be presented to the Grade 4 to 12 students.
The winners will be announced on Sunday, April 24 during the Grand Awards Ceremony at 2:00 p.m. in the Investors Group Athletic Centre.
Projects will be available for public viewing on Sunday, April 24 from 9:30 a.m. to 2:00 p.m.
More information on the program, including its schedule, is available online.
For general information, email: info [at] msss [dot] mb [dot] ca