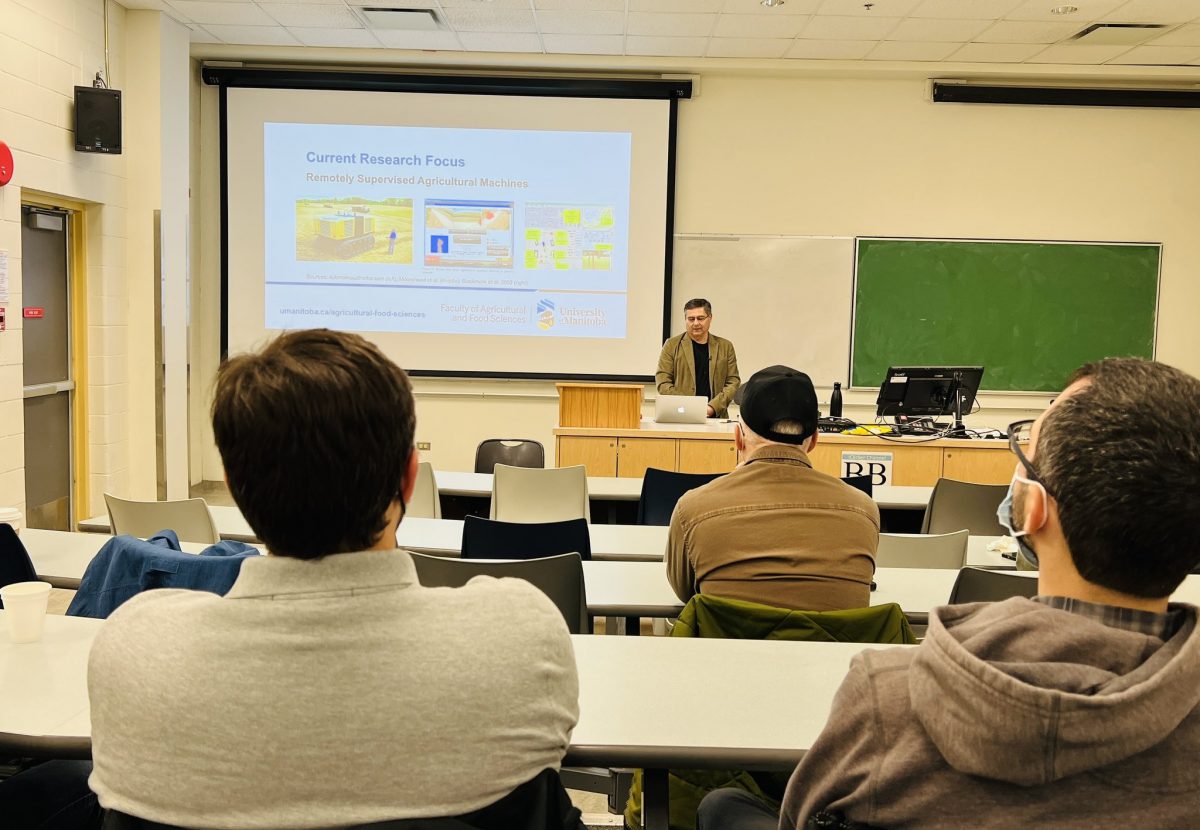 Manitoba Co-operator: The autonomous age will require human interface
March 3, 2023 —
As the Manitoba Co-operator (February 27) reports:
The era of the autonomous tractor is upon us, says Danny Mann, head of Biosystems Engineering at the University of Manitoba.
However, there will be limitations. Mann says liability concerns mean that for the foreseeable future, there will have to be some level of human involvement in the technology.
Mann was speaking to an audience at a University of Manitoba seminar on February 15 titled, "Chasing the dream of the autonomous tractor… from a human factors perspective."
Mann grew up on a farm near Roblin, and while his career has focused on engineering and hard science, those early years on the farm shaped his approach to engineering, which is largely why he has focused his research on technologies to help farmers.
The quest for autonomous tractors dates back to the 1950s, when the first remote-controlled tractors were developed. However, it was not until the 1990s that the concept of fully autonomous tractors began to gain traction. In 1995, John Deere introduced the first GPS-guided tractor, which was able to accurately navigate fields without human intervention.
Since then, several other companies have entered the autonomous tractor market. These tractors use a combination of GPS, sensors, and machine learning algorithms to autonomously navigate fields and perform tasks such as planting, tilling, and harvesting.
Mann's research began in the early 2000s. At that time, the technology was relatively rudimentary. Effective wireless technology was still about a decade away.