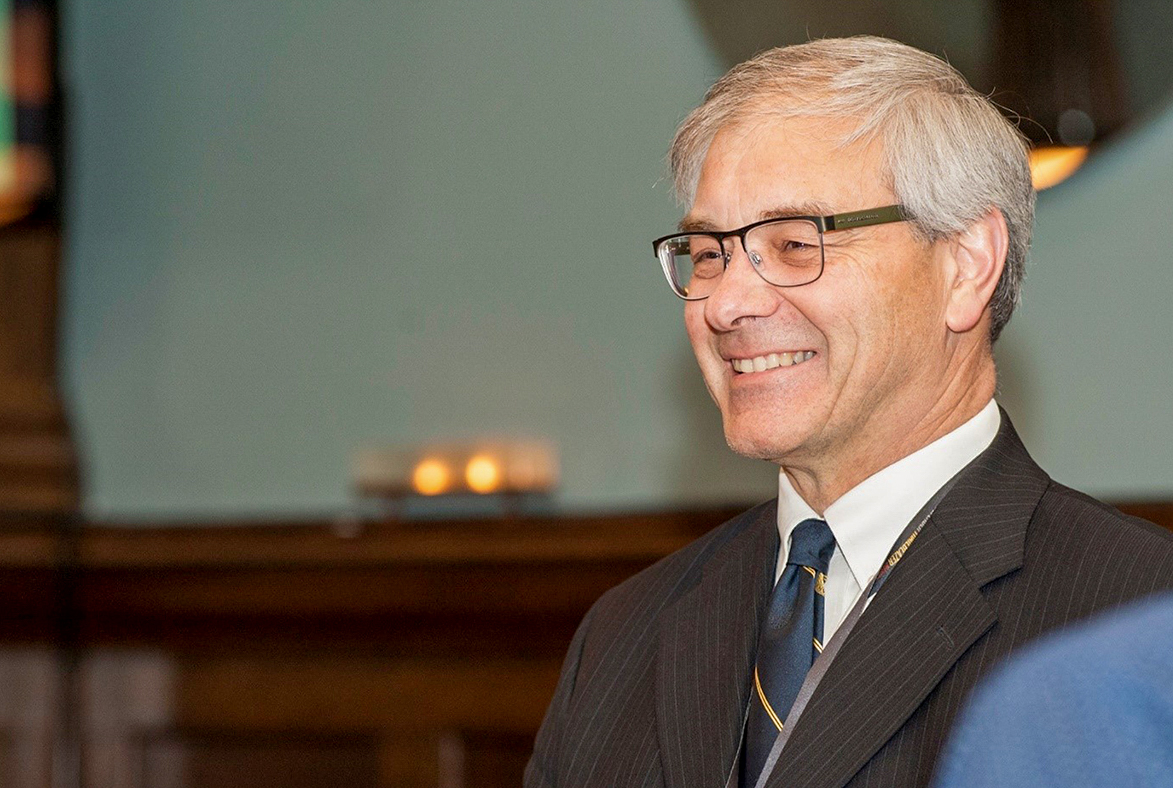 Manitoba Aerospace awards former Dean Jonathan Beddoes for Excellence in Education
January 18, 2022 —
Awarded by his industry peers, Jonathan Beddoes has named as the recipient of the 2021 Manitoba Aerospace Award of Excellence in Education. Beddoes, who served as Dean of the Price Faculty of Engineering from 2011 to 2020, was recognized by Manitoba Aerospace with this award for his contributions to the aerospace and broader engineering community within Manitoba and dedication to engineering education excellence.
As Dean of the Price Faculty of Engineering, Beddoes undertook many significant projects and initiatives which has led to increased success at all levels within the faculty.
Highlights of Dean Beddoes Tenure
Celebrated the landmark donation from the Price family and renaming to the Price Faculty of Engineering
Spearheaded the fundraising and building of the new Stanley Pauley Engineering Building
Refurbished the High Voltage Lab and Stanley Pauley Centre
Initiated the hiring an Indigenous Scholar cross appointed to the Faculty of Architecture and the Price Faculty of Engineering
Chaired over 100 Deans & Heads meetings and over 450 Faculty Council and Faculty Executive meetings
Chaired more than 50 successful searches and 49 Promotion committees
Tripled the student participation in Price Faculty of Engineering Co-op/IIP program
Beddoes tenure as Dean ended during the COVID-19 pandemic where he led faculty, staff, and students through the first four months of unprecedented experiences. Here his leadership style continued to show through a clear vision, perseverance, and a collaborative student-focused approach.
The Price Faculty of Engineering would like to also extend its warmest congratulations to the recognition of former dean Beddoes for his well-deserved award.
Read more about the 2021 Manitoba Aerospace All-Star Awards recipients.