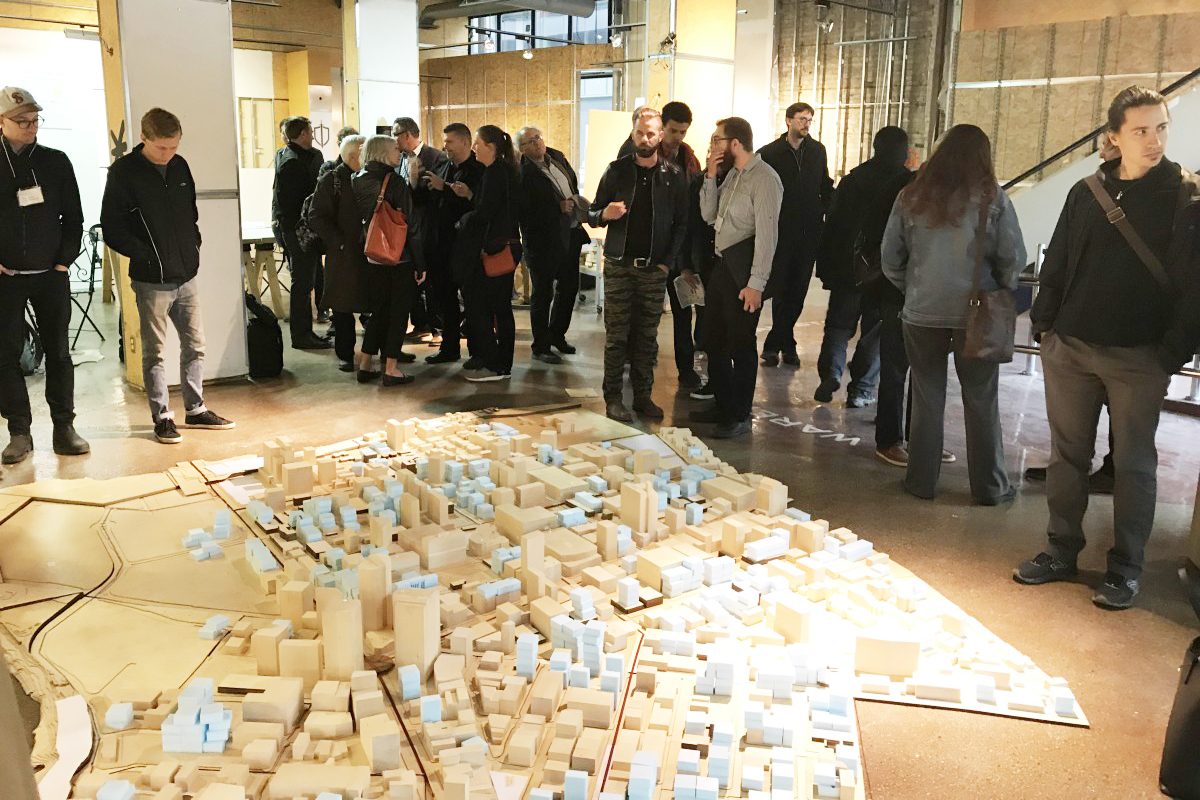 Making downtown great again
April 17, 2018 —
Faculty of Architecture students are hosting some City of Winnipeg councillors and city planners, representatives from CentreVenture and private industry to show them their fresh ideas on how to revitalize downtown.
Throughout the year, the students have been seeking appropriate scales of development, questioning the often-heralded idea of building larger "skyline" projects that consist of hundreds of units and take years to build.
Even if realized, given the relatively slow growth of Winnipeg, the concentration of population in large buildings may undermine attempts to fill in the vacant property and and surface parking lots currently hindering downtown growth.
The students, therefore, examined the possibilities and challenges of encouraging smaller scale development that can provide downtown housing, accommodate higher residential densities, but also enhance streets as public places. It envisions downtown as a destination, but also as neighbourhoods and places of everyday life.
It is a bold vision they will showcase April 18, at 2:00 p.m. in Room 214 of the Russell Building.