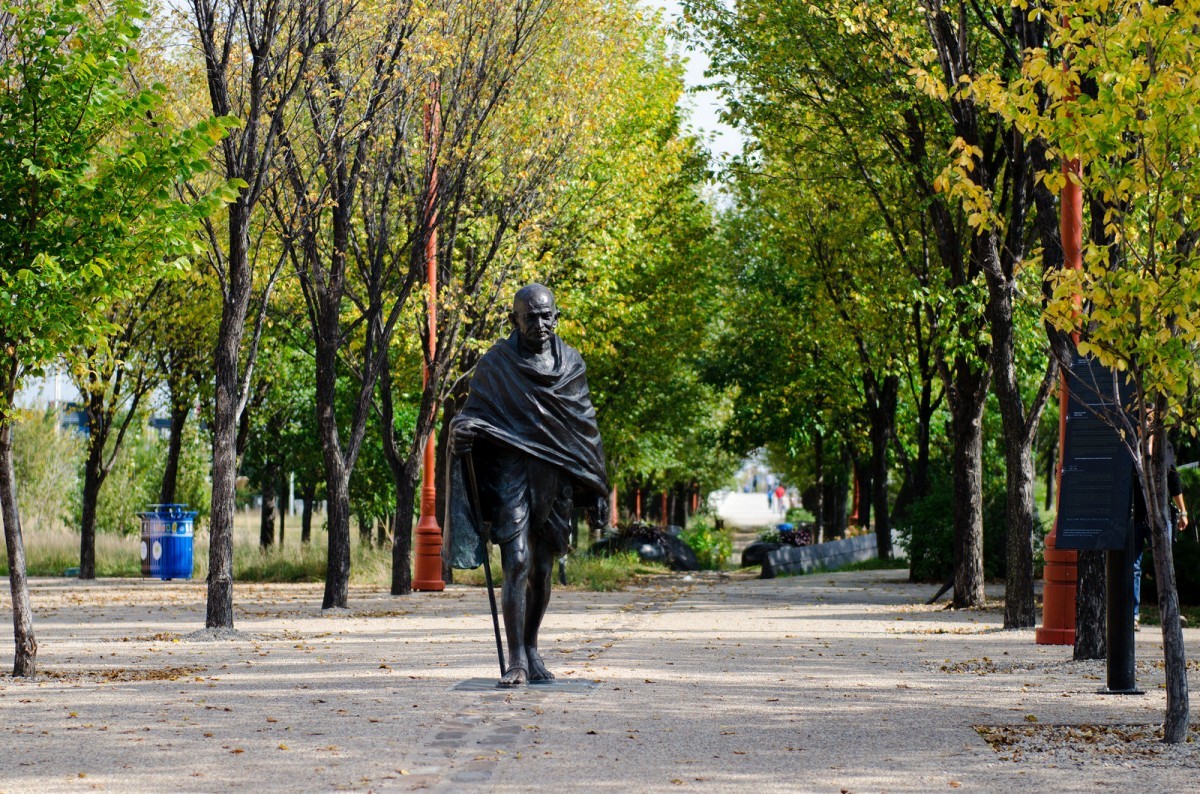 Mahatma Gandhi Peace Award ceremony to honour Cindy Blackstock
October 9, 2018 —
Cindy Blackstock, executive director of the First Nations Child and Family Caring Society and a professor of social work at McGill University, will receive the Mahatma Gandhi Peace Award from the Mahatma Ghandi Centre of Canada at an event co-sponsored by the University of Manitoba's Centre for Human Rights Research.
A member of the Gitksan First Nation, Blackstock is a dynamic speaker best known for leading a successful human rights complaint against the Canadian government over discrimination against First Nations children through under-funding of child welfare on reserves.
The following U of M community members will also be recognized by the Mahatma Gandhi Centre of Canada for their community service:
The Mahatma Gandhi Peace Award has been presented annually since 2010 by the Mahatma Gandhi Centre of Canada to individuals who have made a contribution to the promotion of international peace and goodwill. It is named in honor of Mohandas Karamchand Gandhi but has no personal connection to Mohandas Gandhi or any member of his family.
What: A talk by Cindy Blackstock titled "Spirit Bear's Guide to Reconciliation," following her acceptance of the 2018 Mahatma Gandhi Peace Award
When: Oct. 11, 2018, 12 p.m. – 1:30 p.m.
Where: Moot Courtroom, Robson Hall Faculty of Law, 224 Dysart Rd