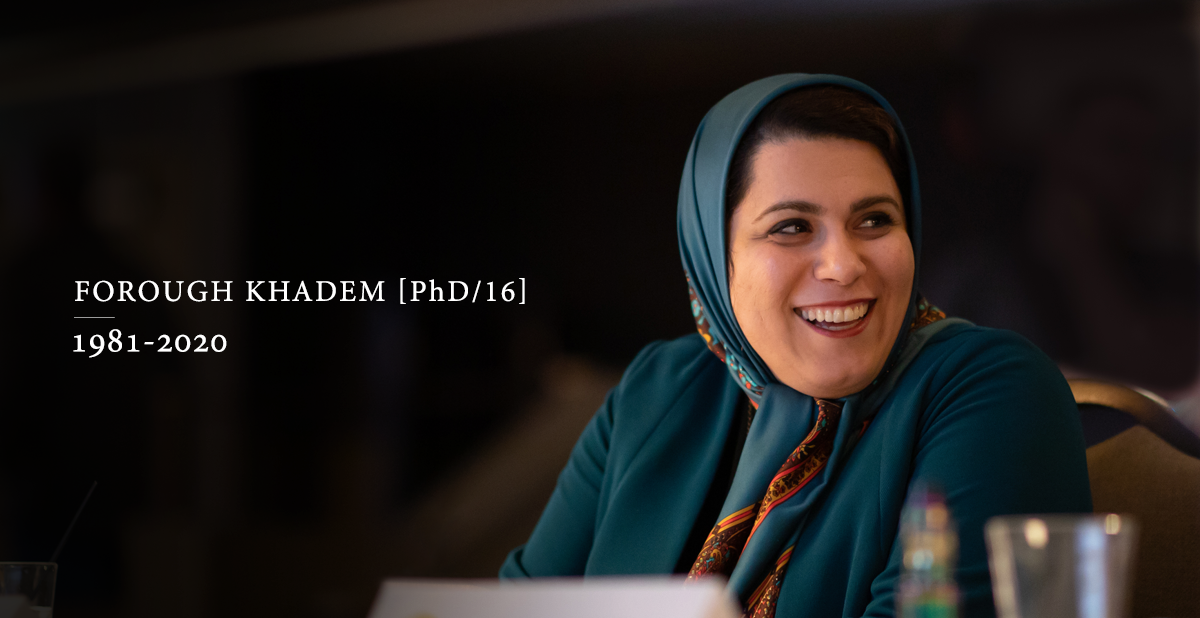 RadyUM honours alumna lost in plane crash
January 10, 2020 —
A message from Dr. Brian Postl, dean, Rady Faculty of Health Sciences:
As we were preparing to mail out our most recent issue of RadyUM magazine and share with you the inspiring story of Dr. Forough Khadem, one of our esteemed immunology alumni, we learned about her tragic passing in the Ukraine International Airlines plane crash on January 8.
We are devastated by the senseless loss of life of Iranian-Canadian members of our University of Manitoba alumni and student community, and mourn all passengers from Canada and around the world aboard Flight PS752.
After careful deliberation, we decided to proceed with honouring Forough in RadyUM magazine and celebrating her exuberant life. She travelled across the world to pursue her PhD in immunology at U of M under the supervision of Dr. Jude Uzonna, graduating in 2016. She was among 600 young scientists worldwide selected to participate in the prestigious Lindau Nobel Laureate Meeting in 2018 and had her doctoral research published in eight peer-reviewed articles.
We send our sincerest condolences to Forough's family, friends and colleagues and to all who lost loved ones. In telling Forough's story, we hope you will gain insight into a member of our alumni community who had already impacted so many and held such great potential.
The magazine will be mailed out in the next few days. It will also be available soon on racks on the Bannatyne campus, and on our website.